What's Your Sex Toy's Sign?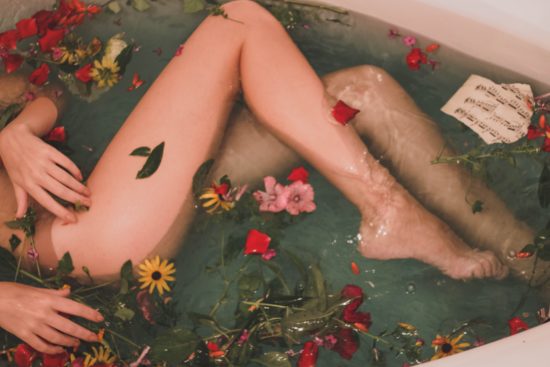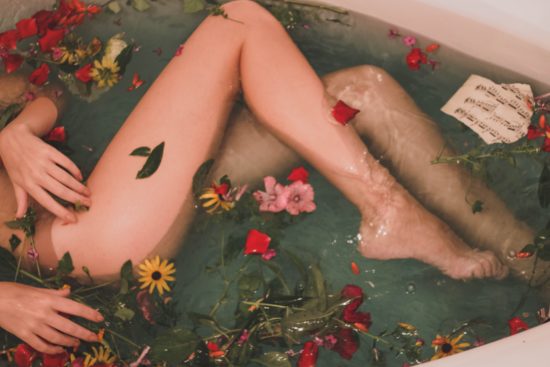 Today I'll be taking you on a magical journey to explore the fanciful reality in which sex toys have their own Zodiac signs.
You may even find the perfect new toy for yourself, or for the astrologically compatible special person in your life.
If you're new to astrology, feel free to just look up your sun sign. If you're more experienced in this astrological realm, you may enjoy looking up your Venus and Mars positions, as these rule your sex and romance zones.
Assertive Aries
The dynamic, take-charge, sharp, dynamic, assertive and competitive Aries love winning and being right. They enjoy power and playing with control, so a bright red (a beloved color for most Aries) strap-on with a fiery red harness just screams The Ram.
Aries signs may enjoy taking charge in the bedroom with a strap-on, and embodying that delicious powerful energy. If you have a competition kink, you may enjoy taking turns to see which person can make their partner orgasm first. Your intensity is your superpower Aries.
Textural Taurus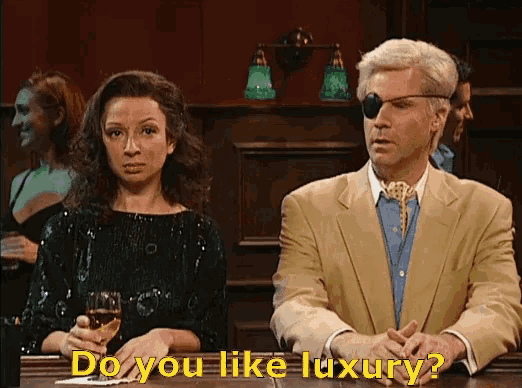 Via GIPHY
The Taurus is certainly the gourmet of the signs. They revere pleasure in all forms, and love to indulge their senses. If you need a pal to accompany you on a spa day, bring a Taurean friend. Most Taureans love delicious textures and luxurious indulgences, so the  Moody Silicone G5 Vibrator has Taurus written all over it.
With a rippled body, rumbly vibrations with 6 different patterns and intensities, and a textured T-bar at the base for extra anal or vaginal stimulation, this is the perfect toy for the indulgent bulls. Its curved end is ideal for intense G-spot or prostate stimulation, and it's completely waterproof, which means it's the ideal companion for a Taurus to enjoy whenever and wherever their mood strikes.
Gifted Gemini
Quick-witted, curious, versatile, and full of duality, most Gemini's require a high level of mental stimulation and variety to stay interested. This sign needs to be kept on their metaphorical (and sometimes literal) toes in order to keep their sexuality energized.
They love having lots of choices, options, and variety, and are the sign of the twins. So is there anything better than two different types of stimulation to the expansive Gemini? Yes, three types of stimulation. The Happy Rabbit Triple Vibrator provides clitoral, vaginal, and anal stimulation, which is sure to entice any hungry Gemini.
Caring Cancer
The kind, caring, compassionate, thoughtful, loving, and emotional Cancerian adores nothing more than sharing with their loved ones. The WeVibe Sync is the world's number one toy for couples, which of course makes its zodiac sign Cancer!
Cancerians will love using the Sync to share the pleasure with a partner, and its hands-free design makes it perfect for romantic Cancer signs as they can tenderly stroke their lovers face and with deep eye gazing bliss. Don't forget that it's waterproof, so the water-loving Crabs can take this toy with them into their natural habitat.
Loving Leo
This big-hearted sign is the most loyal and devoted one of the zodiac wheel, which is an energy they don't mind turning inwards towards themselves either. They adore pleasure and prioritizing themselves, and aren't afraid to be lavish or the center of attention.
The Cowgirl Sex Machine  is an eye-catching centerpiece of any sex toy collection, and shines like the star it is, making its zodiac sign the Leo of course. Leo's will love climbing atop this machine, mounting their pleasure like the lions that they are. Ride off into the sunset on your orgasm today Leos.
Virtuous Virgo
Virgos are practical, gentle, analytical, moral, kind, and tend to be people who enjoy things in a very specific way. The Womanizer , is the ultimate Virgo of the sex toy world, with its extremely specific design and gentle, but efficient sensations.
Any Virgo will appreciate the practical nature of the Womanizer, known as the orgasmic 'sure thing' of all the sex toys. But feeling it's gentle pleasure-air technology and indirect clitoral stimulation, they will fall in love with its gentle energy. Notoriously fastidious, Virgo's will also love how quick and easy it is to clean.
Lavish Libra
Librans are known as being diplomatic, social, gracious, kind and compassionate people. Ruled by the planet Venus, they adore beauty in all forms. They have a deep appreciation for aesthetics, deeply enjoying decadence and the finer things in life. They love whimsy and adornments, and if there is glitter involved, Librans are on board.
The new Pavé line from Jopen have a delicate turquoise hue, are elegantly designed, and adorned with sparkling crystal decorations, making their sign the lavish Libra of course.
Seductive Scorpio
Widely misunderstood, Scorpios are naturally passionate, resourceful, mysterious, and intense people, who adore deeply learning about their lovers. They don't shy away from the more taboo and unusual sides of life, in fact, they relish them.
The Bondage 101 kit comes with leather wrist and ankle cuffs for restraint, 25 feet of nylon rope for some Shibari inspired bondage fun, a padded leather blindfold to keep your partner guessing, a wide end riding crop to explore some pain play, and a black feather rose for some sensual sensations. This kinky little starter kit is the perfect Scorpio sex toy.
Spirited Sagittarius
Cheerful, social, free-spirited, witty, generous and adventurous, Sagittarius are the travel-loving optimists of the zodiac. They are always on the go, usually have a hilarious joke up their sleeve, and an exciting new project they are working on.
The Vesper necklace by Crave is a beautiful piece of jewelry that is also a strong slim vibrator. It hangs low on the chest and looks discreet enough to be worn in plain sight. Travel-ready, and always up for an adventure, this sex toy is certainly a Sagittarius at heart.
Captivating Capricorn
Serious, independent, disciplined, and tenacious, Capricorns are one of the most practical signs, and they deeply value sensible and efficient approaches to life.
Nothing has that practical and no-nonsense Capricorn energy like the Magic Wand does. Trusted for over 50 years, the Magic Wand is very powerful and efficient, and is a go-to vibrator for when Capricorns want to get the job done, and well.

Angelic Aquarius
Aquarians are known for their unearthly mentality. They are extremely deep people who are often focused on how to make the world a better place. Very imaginative and always original, they are the most unique sign. With their otherworldly charm, they captivate and enchant us mere mortals.
The ethereal energy of a Chakrubs crystal dildo has vibrant energy which delights an Aquarius, and they may feel transported to the magical mineral realm during use, making this sex toy a classic Aquarius.
Peaceful Pisces
The gentle, empathetic, wise energy of a Pisces washes over their loved ones like a refreshing mountain stream. Pisces are artistic, deeply feeling, and affectionate people, who adore the water that rules their sign.
The Rave by WeVibe is a completely waterproof g-spot vibrator, with an incredibly ergonomic design that is easy to use and hits all the right spots. It has unique pleasure edges which can be used for external stimulation to a clitoris, penis, or testicles. Its waterproof design means taking it into the shower, bath, or ocean is a breeze, making it a water loving Pisces for sure.
---
Isabella Frappier is an Australian writer and a holistic Sexuality Doula, who specializes in body literacy and sexual sovereignty. She is also a host on the popular new Sex Magic Podcast. When she's not busy championing her sex positive agenda, she—oh wait—she's always busy doing that. Follow her adventures on Instagram.