6 Sex Toys To Help You Spring Into Pleasure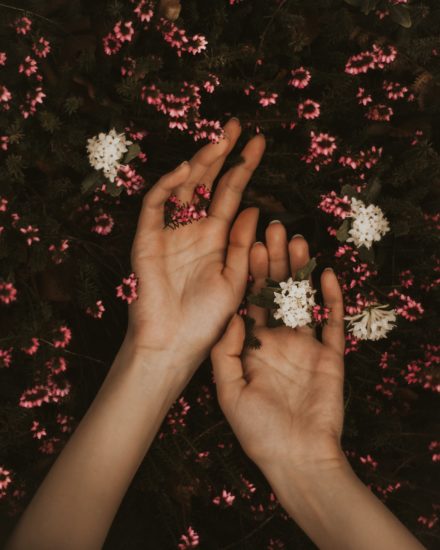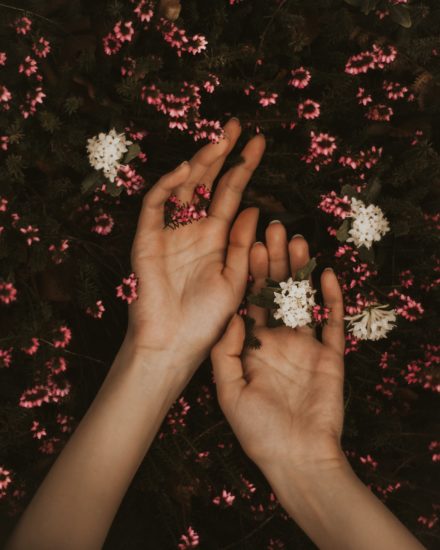 Spring is in the air…which means it's that time of year we kiss the sweater weather and lack of allergies goodbye, and usher in all the flirty feels of the new season at last.
While we know fun in the sun is always on tap, the rise in temperatures often means a boost in libido as well. But really, who can blame us?!

Some may call it spring fever, and here at SWE we say embrace it! Because with a season of fresh beginnings comes blowing off some sexy steam, so we have a slew of sultry suggestions to help put a spring in your step and make this the hottest one yet.
The We-Vibe Tango
Just like a good pair of jeans or classic LBD, every gal needs a faithful bullet vibe in her repertoire. So if you're in the market for something special that's guaranteed to never disappoint, look no further than the Tango by We-Vibe.
Engineered for powerfully precise stimulation, this mini yet mighty vibrator sure knows how to pack a pleasure punch. It's 100% waterproof, and you know what that means.. bring it into the bath for double relaxation.
With the touch of just one button, you can cast yourself though eight different vibration modes for hours on end without having to worry about recharging. You could toss the reigns of control to your partner, with their signature We-Connect app that turns any solo sesh into a spicy spring fling for two.
A Rabbit Vibe
We know Punxsutawney Phil claims his 15 minutes of fame each February, but it's spring time, baby—when the rabbits come out to play! Once our SATC gal-pals opened the world's eyes to the holy grail that is the rabbit vibe, it was safe to say the self-love realm was officially rocked.
With two tantalizing tips caressing all the right places both inside and out, rabbits have a way of feeling more like your lover's fingers than anything you'd ever expect to come out of a box. When paired with the silky-smooth body and endlessly customizable patterns of something like the luxurious Pave Marilyn by Jopen, we guarantee this springtime staple will become a mainstay in your nightstand all year long.
Quality Lube
In addition to a reliable vibe, quality lube is another staple that everyone should have in their bedroom tool-kit. We are paging the unfortunate few who still believe lube is only needed if you're older or have a medical issue: that's simply not the case.  
Water-based, oil-based, silicone and more—the possibilities feel endless when it comes to lubricant these days. Slipping and sliding always equals more satisfying fun for all. Choosing not just any lube, but the right lube makes an important difference for both yourself and your toys.
Since cleanliness is next to godliness, after all, Woo More Play is an exceptional choice if you're a loss for where to start this spring. It's made with just four key ingredients that naturally help fight off germs, inflammation, dehydration, and even anxiety. So whether you're going at it alone or with a partner, Woo has your back to make it a great experience no matter what.
Something Floral
Something old, something new, something floral – just for you! Okay, maybe that's not exactly how the saying goes, but nothing screams spring more than fresh flowers. If you're a flower fan, Adam & Eve has the perfect picks for you, and you can use the code 'EMILY' at checkout for a delicious discount. 
Flower power to say the least, this tulip-inspired clitoral vibe is compact enough to take with you anywhere, and has a really unique design that sets it apart from all the rest. Armed with three pulsating petal-like tips, the device spreads open so you can slide your choice of bits inside to experience some of the deepest sensations you can find on the market today.
Although if you're looking for something more adventurous, you can't go wrong with the Booty Sparks rose butt plug. Just as functional as it is gorgeous, this metal toy slides in seamlessly with some lube to help, and amplifies each step of your sexcapade. Regardless if you're an ace of anal, or just starting out, it comes in three different sizes to ensure you can choose the best fit for you.
Kegel Trainers
For many of us, spring also ushers in the first annual bounce back to fitness goals we declared back in January. So in addition to that beach bod, why not try Kegel exercises on for size too?
Like any solid workout, the goal of Kegels is to strengthen your pelvic floor muscles; and with stronger PC's come better, more frequent orgasms, so I don't know why you're just standing there—hop to!
Keeping up with Kegels isn't too tough to do in the first place, but that doesn't stop us from using devices that make it even easier. Enter: the Apex and Intensity by Pour Moi—these trusty tools use electro-stimulation to do our Kegel workouts for us. No more worrying if you're doing them correctly, nor time spent researching the best routines. Just a few uses of these hand-held personal trainers will make you wonder how you ever got this far in life without it.
***
If there's one thing we can always appreciate about springtime, it's the second chance it brings to welcome in a new start to the year ahead. When looking for ways to spruce up your self-love life this season, don't be afraid to let your frisky flag fly! Whether it's with one of these toys, or embracing your sexiest self in general, you're totally on track for making this the best one yet.
What is your fave springtime indulgence?
---
Alex Anderson is an LA-based lifestyle designer proactively raging against the cultural grain. By day she works in television production, and by night enjoys writing, sewing and seeking guidance from the stars. She also finally has an all black kitty named "Cher." You can follow her website and on Instagram !