A Wank to Remember: Making the Most of Masturbation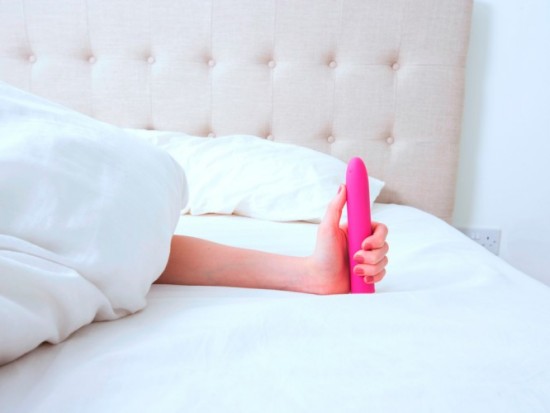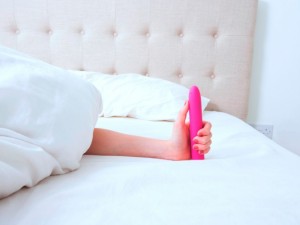 We all love to play with ourselves. In fact, masturbation is probably one of humankind's most popular approaches to pleasure. It's cheap, good for you, and pretty easy to pull off (so to speak). But solo sexual stimulation has always lived in the shadow of the "real thing."
Sadly, masturbation is widely regarded as partnered sex's less talented understudy… A reluctant last resort. A mere masturbatory means to an end.
Although it still gets you from point "A" to point "O" in the end, the ensuing orgasm has a tendency to feel lackluster without someone to co-opt coaxing it out of you. But it doesn't have to!
Whether you're flickin' the bean or jackin' the beanstalk, why not make the most of your masturbatory moments? You'd be surprised at how much better you can make yourself feel if you take the time to set your scene and engage in a little self-seduction. All you need are the proper accoutrements to aid you on your special stop at the spank bank. So open your proverbial toolboxes and get ready to load up!
The Right Lighting
When you're gearing up to touch yourself sensually, ambience is everything. Remember, your brain is your largest sex organ, so if you can put your mind in the mood, your body (and orgasms) are sure to follow. Take a hint from Bob Marley and Turn Your Lights Down Low. Light some candles, and let the soft flicker lead you to masturbatory bliss. Or you can create your own perfect mood lighting with the help of color-changing LED lights like LIFX Color light bulbs. They connect with an app on your smartphone, allowing you bathe your room in one of a hundred possible color themes! Whether your power color is an erotic red or a soothing blue hue, you'll find your best O's in a soft, low glow.
Mood Music
So many of us use music as the perfect amplifier for any activity. We listen to a little classical to focus while working, perhaps some EDM to exercise, and maybe even moody indie rock to intensify our post-breakup emotional meltdowns. You're probably no stranger to mood music when having sex with someone new; some 80% of people claim to incorporate aural arousal into sex with a partner. But have you ever thought of seducing yourself with song? Everyone has tunes that turn them on, so stick 'em on a "playing with myself" playlist and let the masturbatory music move you Lionel Ritchie style—All Night Long!
Pick Your Porn
This might be a no-brainer, but visual stimulation is key to amping up your self-stimulation routine. If you're a stranger to porn, fear not! The internet is a treasure trove of all types of titillating content from the most mild, female-friendly films to hardcore backdoor penetration. No matter what sex acts float your boat, there's something out there in the internet sea for everyone.
And if you happen to be a pornographic pundit, switch up your regular regimen! Pick a new category on PornHub, or dare I say, try a new site. If you're feeling extra adventurous, challenge yourself NOT to skip ahead to the good stuff once you've landed on a video you like. Trust me, the build up is more than worth it.
Luxury Lube
Wetness is of primary importance in any sexual activity. Contrary to popular belief, lube isn't just for intercourse (or the occasional butt stuff). Studies have shown that people who reach for the lubricant, whether for partnered or solo play, had higher levels of sexual satisfaction. The silky smooth feeling of your hand gliding effortlessly across your body is innately sexy, and will trigger your horniness before you even know what hit you. And remember, not all lubricants are created equal. Instead of opting for a cheap drug store variety, take the plunge and invest in a high quality brand like Pjur. You'd never expect how just a little trickle on the nipple or a drop on the clit can enhance your self-love session.
Try a Toy
When it comes to self-pleasure, your hands can only do so much. Don't get me wrong, knowing how to touch yourself IS important, but using your hands to wield an exciting new sex toy can burst open the door to new orgasmic horizons. No matter how hard you try or how many finger exercises you do, you just can't make your hand vibrate with the speed and power of an actual vibrator. My personal favorite is the Magic Wand from Vibratex. This historically effective toy requires minimal effort for maximum pleasure. Paired with the right lighting, music and visual aids, the Magic Wand is sure to bring you home to "O" town in style.
Now is the time to take your masturbatory power back and reinvigorate your pleasure with newfound fervor! Light a candle, blast some smooth Barry White, embrace the vibrations and forever change your idea of "rubbing one out." Seduce yourself lovingly and tenderly, remembering that no one knows your body like you do.
***
Go forth and masturbate like you've never masturbated before!