Breaking Up Is Hard to Do: Saying Goodbye to Loveline & to Dr. Drew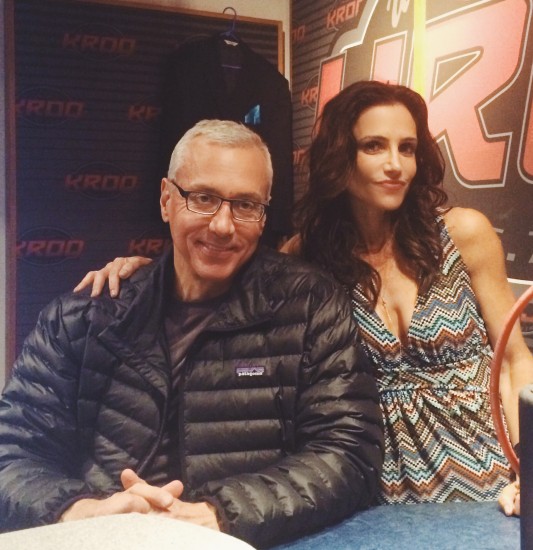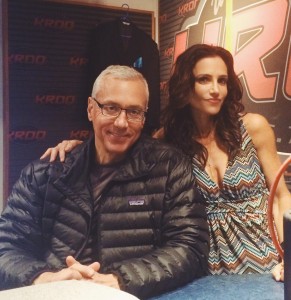 In 2012, I got one of the more surprising calls I've received in a career full of surprises: could I come on Loveline as a weekly guest co-host?
I was, honestly, thoroughly intimidated; since the moment I launched Sex with Emily in 2005, Loveline had been a touchstone. Rarely a day passed that someone didn't say, "Oh, so is your show like Loveline?"
In my time on the show, I've learned not only about a phone sex operator and avid semen collector who received weekly "gifts" from her clients, but also that Drew Pinsky and Mike Catherwood are even more inspiring than Loveline die-hards know.
When Drew announced that he would be leaving the show last week, ending his epic 30-year run, fans were devastated to hear the news. But, just like those relationships we've counseled people over, this may not actually be the end. As Drew said in a statement on Thursday, "The Loveline brand is still strong and perhaps we will bring it back some day".  For now, though, it's time for him to "drop the mic and tap out."
My point in all of this is that I'm unspeakably grateful.  While I'm sad to see the end of something very special, I am also extremely thankful to have had the opportunity and pleasure to be part of this legendary and impactful show.
Dr. Drew is honestly one of the hardest working and most caring humans I've ever met and today, I am thrilled to call him both a colleague and a friend. I want to thank him for his trust and belief in me, and for introducing me to the Loveline audience.  30 years is a long time, and Drew's dedication to this show has helped more people than practically any other program in entertainment history.  To have been a part of the Loveline family is an honor.
Many Sex with Emily listeners first heard my voice during my four-year run on the show.  I would also like to thank them – and all my listeners, for your loyalty and support.  I am optimistic that the spirit of the Loveline brand will carry on through the fans and those of us fortunate enough to have been behind the microphones.  I pledge to do my part to carry on the tradition of helping people with their sex and relationship challenges through my podcast.
If you are or ever were a Loveline fan, I urge you to tune in to the final live broadcasts through this Thursday, April 28.  It will be my pleasure to be on the air with Dr. Drew as the show comes to a close.
Thank you, Drew – and enjoy finally getting to bed before 1:00am!  You've earned it.