How To Celebrate Pride In 2020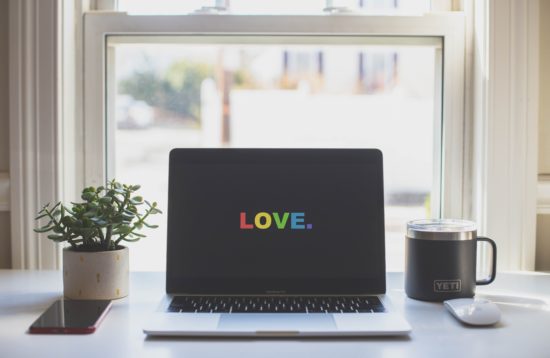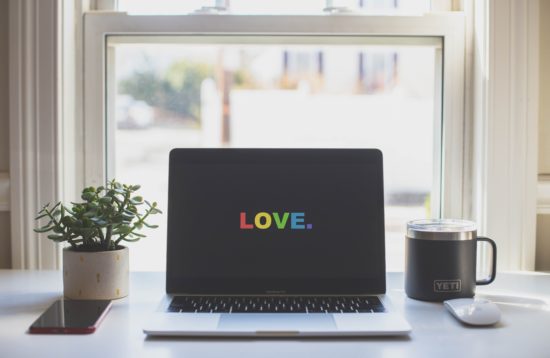 June has come and if you're anywhere on the LGBTQ+ spectrum, you probably know what that means: Pride month! Normally that means parades, rainbow beads and corporate vodka sponsorships. But if 2020 has taught us one thing, it's that nothing will ever be the same.
Not only are pride events globally going virtual, but we're in the middle of a social uprising. After the murder of George Floyd on May 25th 2020, members of the LGBTQ+ community are being called to stand in solidarity of the protests and uprisings that have swept the US and people everywhere are declaring "no justice, no pride".
Here are some of the ways that you can celebrate Pride 2020 in tandem with the BLM movement… And maybe even find time to attend a virtual party or two.
Educate yourself on the uprising at the Stonewall Inn
Over the last 20 years, Pride has been whitewashed and overtaken by corporate entities. Sorry to burst your bubble, but buying a rainbow item from Target is not what the original protesters at The Stonewall Inn had in mind. The Stonewall uprising was the inspiration for modern pride parades all over the world. Take some time to celebrate pride by educating yourself on the original movement.
Stonewall was an uprising. It was a riot in response to police brutality. It was in response to police brutality that was lead by black and brown trans and queer people. Sound a little familiar? There is a lot of debate as to who exactly threw the first brick. But we know that trans women of color Marsha P Johnson and Sylvia Rivera were essential to the uprising. It's also begun to be uncovered that an east village fixture, and black butch dyke, Storme Delarverie, may have been the person to throw the first punch at Stonewall, but the historians are still debating that.
Either way, the person who incited the riot was not a white boy from Indiana, as was depicted in the historically inaccurate movie Stonewall. To learn more, read about the riots here, donate to the Sylvia Rivera Law Project, the Marsha P. Johnson Institute and watch Happy Birthday, Marsha! by Tourmaline Gossett and The Death And Life Of Marsha P Johnson.
Get involved in the Black Lives Matter movement
Pride is a celebration of marginalized people. Its intentions go hand in hand with the Black Lives Matter movement. If you don't know where to start, you can find a list of 100 actions here supporting George Floyd, the protests and the Black Lives Matter movement. The queer website Autostraddle has also aggregated a great resource of places to donate, articles to read and actions to accomplish from home.
Let other members of your LGBTQ+ community know the debt the pride movement has to our black LGBTQ siblings, and the elders of who started the movement. More than anything, demand justice for the unspeakable number of unarmed black people killed every year by the police without retribution, including latest black members of the LGBTQ+ community to be killed by the police: Tony McDade and Nina Pop.
Donate to LGBTQ+ organizations
Especially those that support the BLM movement and protesters. There are a lot of LGBTQ specific organizations, consider donating to The Trans Emergency Release Fund and the LGBTQ Freedom Fund, both of which provide bail funds and relief for incarcerated LGBTQ+ people. There's a great list of places to donate here of organizations that do work all year round for the LGBTQ+ community. I especially recommend The Okra Project, The Trevor Project, Immigration Equality and National Queer and Trans Therapists of Color Network. If you can't donate, a lot of organizations have volunteer options, some of which you can complete from home. More than anything, it's important to celebrate Pride by giving back and support the LGBTQ+ community anyway you can.
Check in on your other LGBTQ+ friends
While we can't go to pride parties, we can access the best part of them: our communities. While we're disconnected from one another physically because of Covid-19, we can continue to gather together virtually and at a safe distance in order to fight all forms of inequity affecting the LGBTQ+ community and celebrate Pride. So check in with your friends, organize a queer trivia night on zoom. Or maybe even attend a virtual pride "party" at the same time to have that experience together.
Once you've done all that…I guess you can party!
One of the great things about having pride online, is that you can "attend" pride festivities in any city you want! I recommend taking a look at San Francisco's virtual pride, they have a great mix of speakers and online dance parties. If you're stuck at home alone or with a partner, watch some movies or tv shows about the LGBTQ experience. I recommend Pose, A Secret Love, and the camp classic But I'm A Cheerleader. Or you and your partner want to have a very sexy viewing party, and get yourself a subscription to queer porn site Crash Pad for the month of June. Because what's more queer than watching queer people have sex? And lastly, if you can do so safely, have some queer sex of your own. That's why we're all looking to celebrate isn't it?
---
Tessa Skara is a writer and comedian. She is bravely bicoastal. She loves all things queer, including, but not limited to sex. Follow her on Instagram @tessafuckinskara.