Countdown to SHE: What We're Most Excited To See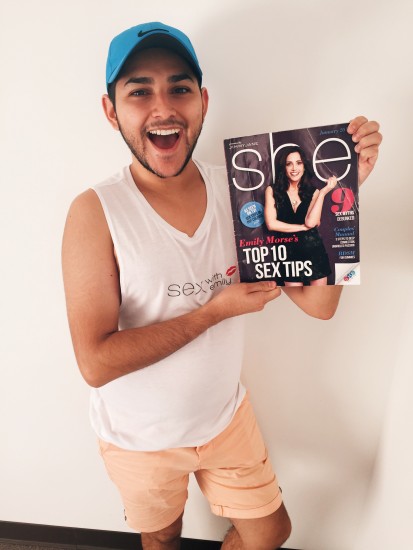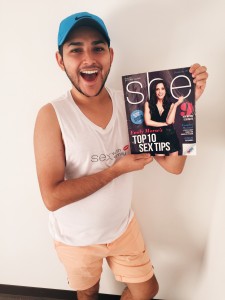 The wait is almost over! September is here, which means the Sexual Health Expo is right around the corner. Attending this event is just like going back to school because there is so much to learn and explore at SHE. There are so many amazing exhibits and speakers to check out that you probably won't know where to go first. Will you want to see what's new with some of your favorite products? Catch one of the many inspirational sexpert speakers? Attend an interactive workshop on one of today's hottest sex topics? The mind truly boggles at everything the expo has to offer.
The sad truth is, I know I won't have time to see everyone and everything I'd like to, but at least SHE is giving us two days to play. So make the most out of your experience!
Here is my personal list of the speakers and workshops that I am most excited to watch and learn from.
Better BJ's With Brandon B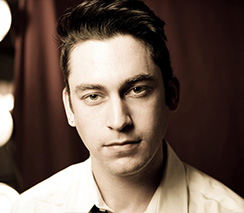 Brandon B is no stranger to the game, as he's been spreading his knowledge all over the industry for more than 10 years! I love giving a good blowjob as much as receiving one, so this workshop is right up my alley. I'm not a fellatio pro, so I know I could use some expert tips on how to change my routine. Brandon B will also share how to adapt your blowjob to specific partners, which is a trick we all could benefit from. Blowjobs never go out of style, so this one is a must!
Digital Dispatches: How to Sext, Skype and Swipe Your Way to Satisfaction With Tina Horn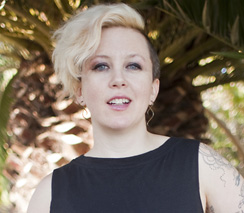 Tina Horn, producer and host of "Why Are People Into That?," is known for having great advice on dirty talk and navigating sex in social media, and she's bringing all that technological know-how to her workshop at SHE. We're in the modern era where we rely on our phones top help us with everything, so it's no surprise that they can also can help us have better sex. Plus, as any modern dater knows by now, online dating apps are becoming a vital part of society. And since they don't teach sexting etiquette or FaceTime masturbation in school, we should all have our notebooks ready for some serious education.
Butt Sex Basics With Denise Pearson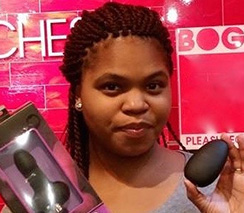 For some people, anal sex is still considered the unexplored frontier for pleasure. If you haven't done it before, it might be helpful to have a tour guide. Luckily, Community Organizer Denise Pearson is happy to help, by putting on a workshop for our backdoors that will keep us coming back for more.
As a gay man, I am limited to anal penetration, so I deeply appreciate finding new ways to improve anal play. I also love that Denise is talking about trust in the bedroom because trust is essential for anal sex. Denise's workshop promises tips on the best lubes and toys to use to explore anal stimulation safely. With the recent rise in pegging, butt plugs & other backdoor basics, there is more to learn about "butt sex" than ever before!

Role-Playing: Using Your Head to Get Out of Your Body with Mollena Williams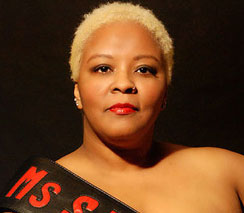 BDSM Educator Mollena Williams knows how to use her imagination to enhance bedroom exploration, and she is more than happy to share her secrets for role-play success. I've personally never role-played with a partner, but I've always been curious about becoming someone else in bed. I think it's important to be open in order to explore this concept and keep a fresh, sexy mind, but it's something that many of us struggle with. In her workshop, Mollena will take us through the process of planning a scene and negotiating boundaries to create a memorable and playful experience. The real question is, who will I be first? Dungeon master, school girl or the youngest member of the Kardashian clan?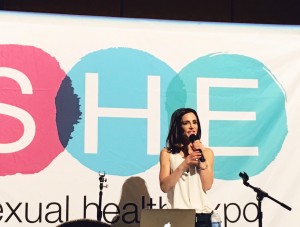 Live Podcast Special With Emily Morse
Our time at SHE wouldn't be complete without a live podcast from our hostess with mostess, Dr. Emily Morse. Emily will be answering your questions and more from Room A at SHE. As you probably know by now, Emily's podcast "Sex With Emily" revolves around helping people improve their sex lives, so you know she's going to bring her A game. Plus, I've seen her record shows both in the office and at events—I know that she excels the most when is in front of a live, engaged audience, so I can't wait to see her shine come Saturday. Check out her previous podcast from SHE LA here.
So there you have it, the five workshops that I'm most looking forward to attending at SHE, and I hope to watch many more. It is sure to be a weekend of self-exploration and discovery, as there is something for everyone to enjoy. If you haven't already, get your tickets HERE and I'll see you there!