Enthusiastic Blowjob Tips for Better Head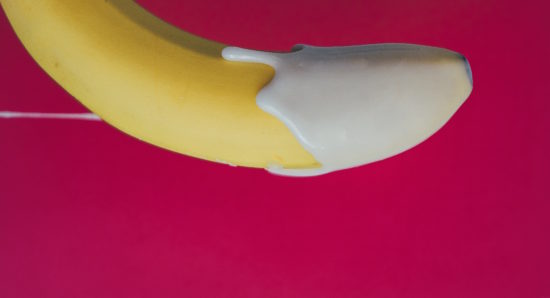 Don't you just love the flavors of fall? The addictive sweetness of Candy Corn. The ubiquitous pumpkin spice. Mmm.. or the delicious taste of blowjobs. Now, who doesn't want to get their mouth on some goodness this season?
You may be thinking, "But D tastes great all year round!"
Touché.
Here's why I think it's a special treat for fall. For one thing, here at Sex with Emily, we're all up in the back to school vibes as we get back to the basics of great sex. Good head is a cornerstone of loving-making, if you or your partner have penises. The other reason is more personal but I bet you can all relate – men start looking extra bangable in the fall. Beard, flannels, whiskey drinks – all could be to blame. Maybe football season amps everyone's testosterone. Perhaps mama nature is putting our primordial urge on high-alert to find a big hairy dude, with capable hands and bag that man for the winter months ahead.
Whatever the reason – people are looking extra snackable. Here's everything you need to know before you put it your mouth.
Enthusiasm Counts
Alright team, hustle up. There are going to be hard on's out there that you might not feel prepared for. Some that are intimidatingly large, or curiously curved. Some of them might not be hard right away and others that will challenge your patience. But you can give great head! If you're in your feelings and lovin' on the dick at hand, your passion will translate. If you're not 100% that this blow job is what you want to do, then skip it. But if you're desire is there and you're just a little nervous, get your head in the game by doing these three things.
Power Stance
It's a confidence booster. When you're facing the one-eyed monster, you better come correct. Simply stand with your feet hip-width distance apart with your hands on your hips for 2 minutes. It is the classic superhero or heroine pose. This stance is orientation neutral and works equally well for all folks no matter where you are on the spectrum. Sometimes even better for males. A little gender-bender can be exhilarating before going down. Just ask the lasso of truth.
Verbalize
Words have power. Especially when those words are, "Honey, I want to give you an incredible blow job." Remember thoughts become things.
The Good Kind of Faking
If you think your oral skills are terrible, pretend otherwise. Wear a tiara, bowtie, or whatever makes you feel sexy. Play Chariots of Fire or Queen's "We are the Champions." You are a sexy, sexy beast and your partner is lucky to have you!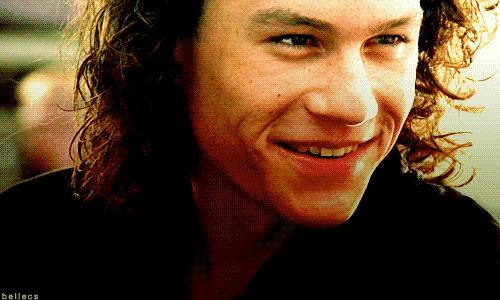 The Basics
We'll get into the fun and dirty details while looking at the big, hard picture. When you know the overall plan, you can improvise in the moment or mix and match the tips you find in this article. Let's start with a detailed overview before jumping in to some of the extras.
A great blow job doesn't always end in orgasm, but for the purposes of this tutorial we will talk about oral sex as the main event. Unsurprisingly, a lot of penis-havers fantasize about the full-to-fruition blow job, and it can be extremely erotic to act out your lover's fantasies. However, you can give this climax-inducing blow job without sacrificing your own pleasure. Consider integrating a small vibrator, like the We-Vibe Tango or manually stimulating yourself simultaneously.
Now, here's how to give it…
Make Out
Yes, leading with kissing is always hot and adds to the feeling of connection, but blow job kissing is different. It's a precursory tease. Start taking control by doing the unexpected. Press hard then soft. Lick their lower lip. Suck their tongue. Pull back, lock eyes, give a little smirk. Kiss some more. Kiss your way down.
Assume the position
There are many ways you can give oral, but on the knees is the most erotically traditional. Feel free to squat or have your partner lay on their back, kneeling between the legs on a bed or other surface.
Member in Hand
Don't panic! This is what you trained for, you can do this. Now is a great time to grab that PJUR lube and go for it. Remember to use enough that your hands have a nice slip. The goal here is to lubricate the experience as a whole. As you drip lube on the shaft, cup your other hand under the scrotum and ensure a nice water-based glaze over the balls. You will be sucking them soon and will be glad they're well-lubricated and lightly sweetened.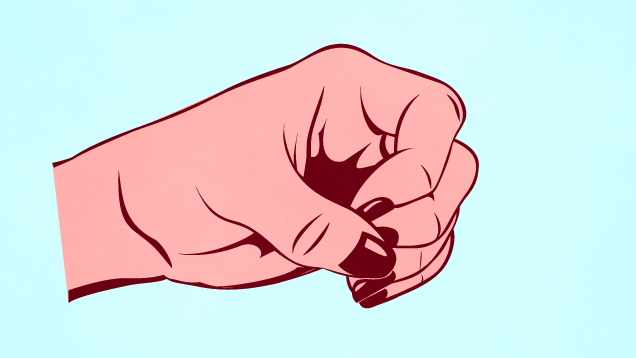 Lick Away
Flatten your tongue as you lick from the base of the shaft up towards the head of the penis. Narrowing your tongue to a more conical shape, run the tip of it under the frenulum (that's that ridge under the head). As you allow your tongue to take different shapes, they'll feel a changing of pressure and coverage, thus creating a multi-faceted mixture of pleasure. Play as much as you both feel comfortable with, but typically about five exploratory licking rounds of base to head is plenty. When you feel ready, hone in on the head. Suck the tip, give it kisses. Use your hands continuously. One cradling the scrotum and the other firmly encircling thr shaft. Lick the sensitive head one more time and then…
All the way in!
Go to your maximum comfort, but envelope that penis wholeheartedly. As you slide as much of it into your mouth, use the hand that was holding the shaft as an extension of your mouth, keeping the two together. Wherever your mouth goes, that hand should be. Deep Throat from Doc Johnson's Good Head line can also help with deep throating – hence the name. One spray to the back of the throat will relax your throat and reduces the natural gag reflex. Don't use more than 1-2 sprays until you know how it affects you.
Your other hand (the one on ball duty) can gently blend cupping, massaging and even sneaking in some perineum play. If you decided to go that route, be sure your finger is lubricated.
From here, it is a matter of repetition, preferences and personal style. Continued eye contact (even a moment's glance to reconnect with your partner), moans of ecstasy, and staying alert to his physical and verbal cues will all help make your blowjob incredible.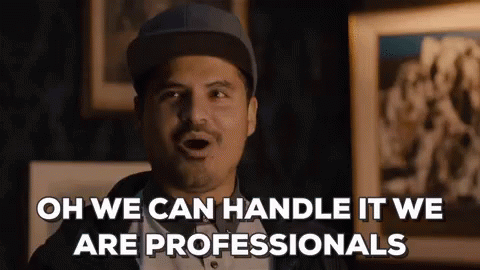 Added Oral Delights
A great blow job is the sum of its parts. Here are some tips to enhance your blow job, organized by parts involved.
Mouth
Most of this good time will be happening in the cozy cavern of your gorgeous mouth. Be a good host! Come in hydrated so that your tongue is full, your mouth is wet, and your energy is optimal. If you're low on your requisite water intake try fast-tracking with coconut water, aloe vera juice or an electrolyte mixture such as Drip Drop. Still a bit dry? Try Wet Head, Good Head by Doc Johnson. This is also super amazing if you've just smoked a bowl, are very chatty, on medication that causes dry-mouth, or were just screaming your head off while your partner went down on you first. Comes highly recommended. During your oral play, feel free to stop as needed to take a breath or sip of water.
Tongue
You can lick it, you can flip it, you can taste it. Tongue technique matters. Holding the penis firmly in your hands, look your partner in the eye and start licking. Remember this is for your pleasure as much as it is theirs.
Hands
As mentioned in the overview, using your hand as an extension of your mouth gives a more enveloped feeling, but your hands also work to add pleasure in their own right. Massaging the shaft up and down with gentle twists of the wrist, lightly pulling and rubbing the scrotum, or fingering the p-spot are all ways to manually increase the incredible feeling of your given blow job.
Eyes, Nose and Throat
Revisiting your confidence mindset, remember it is okay if your fantastic blow job doesn't look or sound like a porn flick. Your eyes may water and your nose may get a sniffle. Gagging sometimes includes funny gurgling sounds. All of this is totally normal and can even be sexy. As long as you are enjoying yourself and your partner, little moments of vulnerability add to the intimacy of the act. Water resistant eyeliner can help, but nothing is sexier than you in whatever form your sexuality takes so try not to let self-consciousness stop you from really getting after it.
Teeth
Nope.
Spit or Swallow
This is totally a personal preference. Semen can be a dopamine booster but so is doing what you like, so there isn't much evidence to say one choice is any better than the other. I would encourage you and your partner to discuss ejaculation in advance because you may decide it turns you both on to get creative. Your partner can ejaculate on themselves and you lick it up. Your chest, mouth or face (avoiding your eyes!) can also lead to highly erotic climax. Just know in advance so you're not interrupted to answer the question, "Where should I cum?"
It's impolite to talk with your mouth full.
***
Have fun and enjoy the sweet satisfaction of a job well done!
Stephanie Salyers is an author, content creator and SAR certified sexuality educator based in Los Angeles. Her ability to blend sensuality with humor and pop-culture enables her to bring a fresh perspective to a variety of projects. This hybridity can be seen in her graphic novel NVRLND. As a contributor for Sex with Emily, Stephanie loves working with a dynamic team; dedicated to helping people find greater pleasure for themselves and their partners. Find Stephanie on Instagram and Twitter for more information on upcoming projects and events.