How the Greatest Condom in 400 Years Could Save the Porn Industry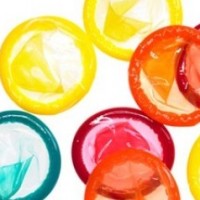 As of last week, AB 1576, a bill that will make condom use mandatory on all adult productions in California, passed in the California Assembly. The bare minimum of votes needed to approve a bill is 41 and in this case a 45-14 vote was cast moving AB 1576 to the State Senate for further action.
The bill is controversial in that those closest to the porn industry believe that the mandate actually "threatens to harm the very performers it seeks to protect" says FSC CEO Diane Duke. The Free Speech Coalition believes that "for anyone not familiar with the adult industry, including most legislators, the bill seems like a no-nonsense provision that would protect performers" however, that may not be the case. Over 500 adult performers have spoken out against AB 1576, insisting that the main motivation in passing the bill is not to authorize "a minimum level of safety in the workplace" but "to push adult production out of California by manufacturing a crisis" (Duke).
California Assemblyman Isadore Hall states that "we need to begin to treat the adult film industry just like any other legitimate, legal business in California…[we must] protect their employees from injury in the workplace" but the concern for industry insiders is: will people watch porn when performers wear condoms?
The answer could lie with Charlie Powell, the inventor of the Galactic Cap, yet to be FDA approved but touted at "the greatest condom in over 400 years." The Galactic Cap is different from a normal condom in that it's a two-piece affair that combines a U-shaped polyurethane adhesive film and a flexible cap that sticks to the film. The product only sheaths the tip of the penis, "it's transparent, on the head, so it doesn't look so gross" says Powell who also states that the adult entertainment industry has expressed interest in investing.
Powell refers to the unconventional condom design as a "pregnancy prevention cap" but also claims that it reduces the spread of HIV and STDs. The Galactic Cap consists of a base and reservoir cap. The base is easy to apply and remains secure to the base of the penis for hours or even days before sex. It's a "second skin" which you can leave on during bathing and even urinate with. The reservoir cap is put on before sex and is apparently "thicker and stronger than a condom." Powell is attempting to raise money for clinical trials so that he can acquire FDA approval, a lengthy and expensive process.
Regardless of whether or not AB 1576 passes or if the Galactic Cap becomes FDA approved, one thing is clear: people need safe and easy ways to protect themselves during sex!
Can't get enough #SexWithEmily?
Subscribe on iTunes and never miss your bi-weekly#Sex Ed…