How YOU Masturbate: A Celebration of Self-Love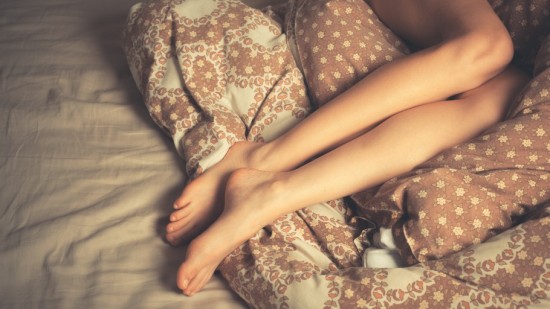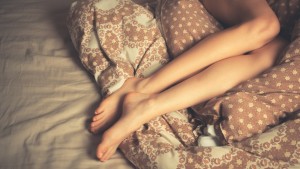 For those of us who have been self-loving for a while, we tend to develop our go-to moves and stick with them. If it ain't broke, don't fix it—right? WRONG.
Learning how to touch yourself is some of the most important work you can do. And if you think about it, you're never really done learning. There are so many paths to self-pleasure, you owe it to yourself to explore them all. 
Back in the beginning of May, I posed the question "How Do YOU Masturbate?" I wanted to know WHEN you do it, HOW you do it, WHAT you're watching while you do it… And not just to satisfy my own curiosity! No, I knew that each and every one of you would have your own magical formula for mind-blowing masturbation and I figured that it's only fair to share those secrets with the class. That's what Masturbation Month is all about, after all—Getting the self-love conversation started and encouraging others to jump on the solo sex train.
Over the span of a month, we've received over 50 emails from enthusiastic self-lovers who were more than happy to open up about their masturbation habits. Needless to say, I was very proud! I learned so much about the different ways you like to do the deed, from your porn preferences to favorite positions to what's on your solo sex playlist. I also noticed some interesting trends. The most popular sex toy for self-stimulation was the Magic Wand (no surprise there). An alarming number of you like to masturbate on-the-road. Both men and women are ALL about the nipple play. And the shower was the most favored spot to squeeze in a morning session, for obvious reasons (you really can't beat the clean up!)
Here a few more interesting things we learned from your masturbation routines (some of which, we can't wait to try!)
It's a great morning pick-me-up
"I like to masturbate in the morning! It's the only time I get to be alone and have no roommate around. I put on some good tunes and can be as loud or quiet as I like! Great way to wake up and start the day!" — Carli
A shower head is a girl's best friend… 
"I actually start most mornings with some vagina love from my shower head. (Straight stream setting with adjusted water pressure) This shower head has moved with me several times and had been my best friend for many years now!  It usually works pretty quickly but it has most definitely made me late for work on occasion…(I'm no quitter!-lol)" —Kelly P.
.. And combined with a glass dildo—Fireworks!
"I take my glass dildo with me under the shower. After showering I lay down in the bathtub and think of some steamy sex scene or recall memories of great sexual adventures I have had. Mostly I combine  both. I let the shower spray down on my vulva and additionally stimulate manually. Then the dildo joins in. Glass is a wonderful material, smooth, takes on your body temperature quickly and simply feels amazing. Combine it with the spraying water and the manual work… mmmh!" — Esther
A full-length mirror really comes in handy, too.. 
"I have the most "success" (I.e. Multiples) with a long mirror in front of me, so I can see everything. I actually get very turned on by watching myself, with a short porn clip on my phone." — Kelsey
All it takes is 5 minutes (if you know what you're doing)
"Occasionally when I get excited listening to the podcast at work, I'll (masturbate) when I'm home on my lunch break! I usually like to be quick and efficient, I wouldn't say longer than 5 minutes. My rabbit vibrator always does the job, and I almost always have a blended orgasm. Then I turn the porn off and I'm finished." — Emily
… But sometimes it's better to take your time
"I think a little self love should be taken as seriously as the real thing, so for me I like to do a little foreplay with myself. I try to amp myself up for it by playing a fun scenario in my head of one of my fantasies. Make myself anticipate the moment so that I'll want it, hurt for it, before it happens. That helps give me a really strong orgasm, and leaves me feeling more satisfied than when I just settle in and go." — Care
It's all about the self-love experience
"My masturbation routine usually consists of me gently rubbing my skin my arms legs breasts tantalizing and trying to awaken all of my senses. I then pause and take a really hot shower, moisturize with warm oil from head to toe, then dive back in bed to use my nipple clamps and Magic Wand until I'm completely satisfied.. Then I jump out of bed to get dressed for work and I'm out the door!!" — Ms. D
You've got no problem taking things outside the bedroom
"On occasion I like to masturbate in my car with a vibrator. It is a rush to get out of the gym and know there are people everywhere around me who have no idea that I am getting off." — Heather
Whenever the mood strikes you, you're game… 
"I'm driving along, thinking about my favorite occasion with my wife or maybe another attractive woman. I plug a shoulder (massager) in and let it sit in my lap. Once I am erect, I unzip and whip it out. Occasionally, some mobile X-Hamster vids help. The best part is holding off and prolonging the pleasure, until I swing into a private lot and finish myself." — Scott
And I mean WHENEVER, WHEREVER!
"When I'm feeling particularly frisky (which is more often than not) I tend to want to rub one out whenever the moment strikes! I've done it under a blanket on the plane, in many a guest bathroom, in public bathrooms, in a walk-in closet, while driving, while sitting in the backseat of a moving car, while in a parked car,  at a movie theater, at sleepovers with my girlfriends when someone is sleeping in the bed next to me… The craziest one being… At the dinner table with a large party while no one was paying attention to me. Whew!" – Ali G.
It helps to have your go-to fantasies…
"When I need to get in a good head space, I like to fantasize that I have to go to the "Doctor" for my stress/headaches and he wants to try some new techniques including manual and oral stimulation of my vagina, he may need to try some "tools" as well.  (Strictly medical of course) he is going to work on me for hours and "releasing tension" is the essential end point…. You get the drift" — Kay**
And to know exactly what you like!
"I do have a weird way (of masturbating) and I've been able to reach the big O within 30 seconds! I massage my clitoris, then bring my hand above it, without actually touching it, just touching the skin above it. Then I concentrate and kinda send all the pressure and blood towards my clitoris. I don't even have to touch any part of my vagina and I still get the big O!" — Maribel
Some of you have got your masturbation routine down pat
"The end of the day before bed is when I seem to be able to get the most relaxed and in the mood. I love to either start with a sexy read (crossfire series is one of my favorites) or take a nice hot bath with lots of candles. I have some light music on just to tune out any other noises and helps with relaxing. Nipples are always my starting point when touching my body, and I always finish with a toy on the clit!! I really only feel comfortable masturbating in a bath or my bed!" — Sarah L.
But you're not afraid to mix things up!
"My routine varies a lot depending on the time available. Sometimes I just sit in front of the computer and watch porn and jerk off. Sometimes I prefer to read erotic stories if I want to have an extended, more relaxed session. Literotica.com is full of awesome stories in any genre you could want—I am bisexual and enjoy the gay and bisexual stories quite a bit. Other times I will get completely naked, put in some porn and lay on the bed with some lube and a vibrator and a towel. I actually achieve the strongest orgasms when using toys!" — Steve
Masturbation Month may have ended, but your self-exploration is just getting started! Now go forth and masturbate… All year long!