Your March Sex-o-Scope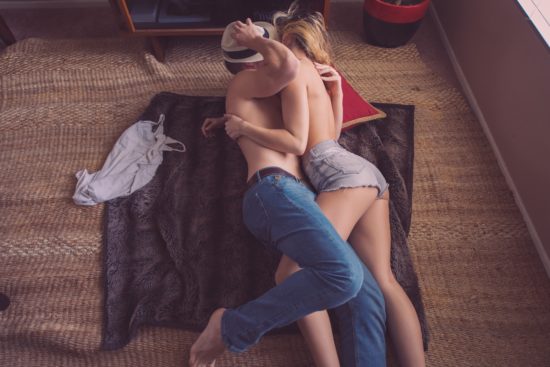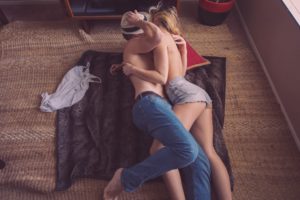 We are deep into Pisces season, so expect to have a lot of emotions this month. Pisces is the last sign of the zodiac, which means this a great time to turn inwards with meditation, do some reflective journaling, or just lie in bed watching Friends re-runs.
So rock out to some Nina Simone or Rihanna (both are emotive Pisces Queens) and feel your feeling this month, and use my monthly Sex-O-Scope to harness the astrological influences for your sexual benefit!
---
Aries
I know it's not easy for you to slow down, but that is what the planets require of you this month. Enhance your self-care regime with luxurious baths, Karezza In The Moment Spray, and languid masturbation sessions with your favorite sex toy (perhaps the Magic Wand. Chiron, the wounded healer, will be in your sign this month, and Mercury is retrograde in your twelfth house of spirituality from March 5 to 28, so it's key for you to slow down and prioritize your self-care and healing.
When the Sun enters Aries on March 20th, you will see an increase in your desire for socialization. Take this time to connect with your friends, family, and lovers, and don't be afraid to ask them for what you need, or call them out (kindly) if necessary.
---
Taurus
Well, my stability-loving friends, you may be in for a shake-up this month. But I assure you, it will ultimately be very beneficial for you. On March 6th, Uranus, known for its surprises, enters your sign. On March 20th, the Full Moon will be in your sixth house of daily routine. This will mean some upset to your daily routine, which will ultimately help you grow enormously. Try and get outside of your comfort zone this month by doing something new sexually. This may feel daunting at first, but will bring so much more pleasure to your life and take your sex life to the next level.
Mars will be in Taurus until March 30th, so use the energy to indulge in some sexual energy. You may want to invest in a luxe Pave by Jopen sex toy for yourself, or invest in a loooong sex session, either solo or with a sex friend.
---
Gemini
This month has some surprises in stock for you, so try to have compassion for yourself during the transitions. On March 5th, we have Mercury Retrograde in Pisces, our first Mercury retrograde of the year. This may affect you more than others as Gemini is ruled by Mercury. Luckily. your sharp intellect and quick wit can see you through most sticky situations gracefully. Try and embrace this energy and be more sexually open minded, or explore some of your kinks.
This month also bring some restlessness to your desires and passions. Go out on dates with new people, or try new sex toys to bring fun, playful energy into your sex life. If you're monogamously coupled-up, you can bring new energy into your relationship by exploring some erotic personas through role playing!
---
Cancer
This should be a fairly gentle and nourishing month for you, with the priority being placed on nurturing your loved ones. This is your natural talent, anyway, but make sure you're investing in adequate self-care to replenish your own reserve before you try and fill anyone else's cup.
From March 1st to 26th, Venus will be in your eighth house of sexual intimacy. So, if you have a romantic partner, it's time to go deep with them. Engage in mindful sex practices to promote the presence and intimacy required for this level of connection. Explore couples toys like the WeVibe Sync for some hands-free fun on your next romp.
---
Leo
It is key for you to take care of your health this month. Prioritizing your self-care with a personal daily ritual may help nourish you this month. Yoga has wonderful physical and mental benefits, and can even improve your sex life!
On March 6th, the new moon in your eighth house of sexual intimacy will urge you to connect on an emotional level with a sexual playmate. If you have one, explore some new sexual practices, communicate your kinks, and try out some BDSM. You may be surprised to discover the emotional intimacy that can develop through healthy expressions of BDSM, and enjoy the level of trust involved.
---
Virgo
While you have a lot of 'new energy' in your life this month, keep breathing and remember that everything doesn't have to be perfect. Don't turn this energy on yourself or your sex life and become self-critical. Instead, try to be open minded and go with the flow.
This month should bring a renewed zest for sex, and bring out desires that you consider unusual or uncharacteristic for yourself. Allow yourself to completely indulge in your sexuality without shame or judgment. Get out of your comfort zone with a sex swing or a prostate vibrator.
---
Libra
The Super Full Moon will be in your sign on March 20th this month. This is the perfect opportunity to do a releasing ritual with the full moon, allowing yourself to release all that no longer serves your highest sexual potential. This would be a good time of the month for any sex magic practice, as well as mindful partnered sex activities.
With the sun is in your seventh house of partnership from March 20th to April 20th, this is a great time to go out on dates, spend time with friends, and meet new people. If you already have someone special in your life, take them out for an adventure date, or try out some fun new sexual positions together.
---
Scorpio
The spotlight is on your communication this month. Be honest, direct, and kind in your communication, particularly with your nearest and dearest loved ones. The New Moon on March 6th will be in your fifth house of romance, so do something special for yourself, or include a partner if you have one. You might want to plan a lavish date night, some massages, or a bubble bath. Keep the communication flowing into the evening with dirty talk and a fun new couples toy.
Uranus moves into your opposing sign, which may bring you surprises and shake up your routine. Try and roll with it! Embrace the energy of change by having a conversation with a partner or your journal about some new sexual experiences you might like to try!
---
Sagittarius
This month urges you to bring more practical energy into your life. I know you don't love slowing down or resting, but it will benefit you greatly. Once you have your house and wallet in order, you might want to turn this earthy energy towards your sex life. Create a list of fun things you'd like to try sexually, and make solid plans towards experiencing them.
On March 20th, the sun will move into your fifth house of romance until April 20th. First, pour this loving energy on yourself, go on romantic solo dates, buy yourself a new sex toy, get a manicure. Whatever feels romantic to you, go for it! If you're single, go out on fun adventurous dates and meet new people. If you have a partner, try something new altogether.
---
Capricorn
This should be a great month for you, even though it may feel slow in the beginning. The New Moon in Pisces on the 6th of March will have you feeling more emotional than usual. Plus, articulating your feelings to your loved ones will boost the amount of support you receive. You should see work projects coming to positive fruition this month. Make sure to keep your work energy balanced with lots of self-care, and focus on your own health and happiness this month, instead of always caring for others.
Uranus will move into your fifth house of romance on March 6th, and should see you feeling much more romantic and spontaneous than usual. Try some outdoor sex, or an adventure date if public sex seems too out there for you!
---
Aquarius
This should be a great month for romance, with Venus entering Aquarius on March 1st for a good visit until March 26th. This is your month for love, so indulge yourself in romance, particularly by engaging in practices that the goddess Venus loves. Buy yourself flowers, take long baths with floral essential oils, take a plunge in the ocean, and try to embody your divine feminine energy.
If you're not in a partnership, spend time contemplating what you might like to manifest in a partner, and engage in some mindful masturbation to help speed things along in your manifestation! On March 20th, the Full Moon will be in your ninth house of adventure. So, turn some of that lavish romantic energy into something adventurous. Try surprising them with new sexual positions or a fun new sex toy!
---
Pisces
This is your month, with Pisces season in full swing! On March 5th, we have a Mercury Retrograde in Pisces, and this is the perfect time to turn inward. Spend time meditating and journaling to create the life you want to create for yourself this year. Don't don't forget to go into detail on your sex life! Why not buy yourself (or the special Pisces in your life) the beautiful zodiac kit to celebrate?
You may see shifts in your friendships this month, with toxic relationships being released to create space for beautiful, positive ones. On March 26th, Venus enters Pisces, bringing that intuitive watery energy to your love life. You may realize who is good for you, or go even deeper with a current partner. Be clear and kind in your communication this month. Speak from your heart and good things will follow.
Happy Full and New Moons everyone!
---
Isabella Frappier is an Australian writer and a holistic Sexuality Doula, who specializes in body literacy and sexual sovereignty. She is also a host on the popular new Sex Magic Podcast. When she's not busy championing her sex positive agenda, she—oh wait—she's always busy doing that. Follow her adventures on Instagram.