MUTUAL MASTURBATION MEDLEY: 7 'BEST OF' BLOGS & PODCASTS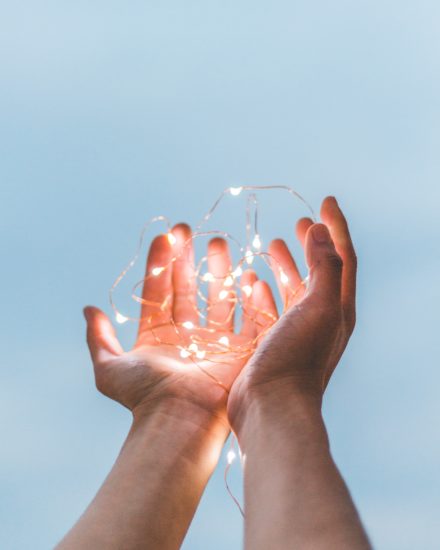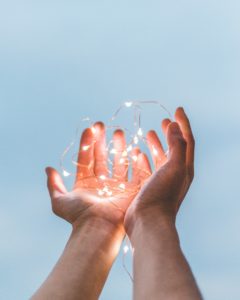 As the Masturbation May festivities roll on, we're focusing today's lens onto one particularly hot lane of the action. Let's talk mutual masturbation!
Perhaps you've heard of it, or are already an ace practitioner yourself, but either way it's definitely worth exploring. So let's begin with this rousing roundup of blogs and podcasts all about it.
BLOGS
HOW TO BREAK FREE OF LIMITING MASTURBATION HABITS
Since masturbation is something we usually do alone, it's easy to fall into a rut of repetition. Before you become a mutual masturbation pro, it's key to first understand the importance jazzing up your own self-love routine. It keeps the spark alive, and it opens yourself up for even more pleasure potential as well. For countless ideas on how to turn your party of one into a steamy joint affair, we'd highly recommend the blog How To Break Free of Limiting Masturbation Habits.
GIVE THE GIFT OF MUTUAL MASTURBATION
Now, before you go thinking there's only one way to mutually masturbate, let it be known that that's anything but the case. As detailed in the blog Give The Gift of Mutual Masturbation, it's something that everyone can pull off—regardless of your relationship situation. Singles, couples, group and more, where there's a will there are countless ways to experiment with rubbing one out together; so study up and get to thinking what sexy practices could best do the trick for you.
7 REASONS FOR RELATIONSHIP MASTURBATION
Of all the masturbation myths out there, the idea of masturbation disappearing in a relationship is one of the most ridiculous ones. Although, if you're unsure about bringing mutual masturbation into the mix, it's totally worth checking out the blog 7 Reasons For Relationship Masturbation. It's chock full of lessons in self-care, learning your body and getting out of your head. Just one read will quickly go to show why watching each other get off has major relationship benefits.
7 MUTUAL MASTURBATION STORIES THAT PROVE IT'S WORTH IT
Let's move onto accounts from the field. While we can read all we want about why mutual masturbation should be given a chance, hearing real-world perspective from couples who can actually vouch for it takes the inspiration to a whole new level. From spiced up positions and locations, to titillating techniques, these lovers tell all within the blog 7 Mutual Masturbation Stories That Prove It's Worth It, so don't miss out!
PODCASTS
SEXUAL EXPLORATION & MUTUAL MASTURBATION
When it comes to sex, staying in the moment can feel like one of the hardest things to do. It's especially hard if you take something you've always done on your own and add a partner's gaze to it. But regardless of how much performance anxiety you have (or anticipate having) about trying mutual masturbation, Emily and Producer Jamie are here with tips for making the sultry experience everything you want it to be. Giving their hot takes in the podcast episode Sexual Exploration & Mutual Masturbation, the duo explains how powerful of a tool self-love sharing can be to not only elevate intimacy, but initiate sex in the first place as well.
COMING TOGETHER WITH JEFF ABRAHAM
Even though (almost) everyone masturbates, it can be a tricky topic to tackle with a partner. We've already clarified that being in a relationship doesn't mean that the solo sex door should be shut; however, with that said – you have to be on the same page about it. Especially when wanting to do it together. So joining Emily in the episode Coming Together is dear friend and CEO of Promescent Jeff Abraham to talk tricks on how to open up a shame-free dialogue about mutual masturbation…plus discuss why it's SO hot to begin with.
EMOTIONAL IQ'S & DATING SOMEONE NEW
Once you learn about it, then talk about it, the next step is actually doing it. But how? It can sometimes feel awkward trying to introduce a new sex act into the fold. Although, the good news is it doesn't have to be! In the episode Emotional IQs & Dating Someone New, Emily flies solo to dish out all the details on how to get your head in the game of mutual masturbation. Covering prep work, self-confidence and figuring out what works best for you, she shares invaluable hacks on how to ease yourselves into the act and make it feel as organic and comfortable as possible.
ULTIMATELY…
While masturbation has always been a "touchy" subject, it's an integral part of one's sex life – so why treat it differently from any other intimate act?
After all, one of the hands-down best things about sex is the fact there's not just one ~right~ way to do it, so letting self-consciousness override the curious urge to experiment every now and again is a tragedy in and of itself!
In the world of sensuality, there are often a lot of obstacles to tackle. But it's important to remember that with great effort comes great reward…and mutual masturbation is no exception.
---
Alex Anderson is an LA-based lifestyle designer proactively raging against the cultural grain. By day she works in television production, and by night enjoys writing, sewing and seeking guidance from the stars. She also finally has an all black kitty named "Cher." You can follow her alt-lifestyle blog MSFT Living and on Instagram!