Oral Sex Medley: 8 'Best Of' Blogs & Podcasts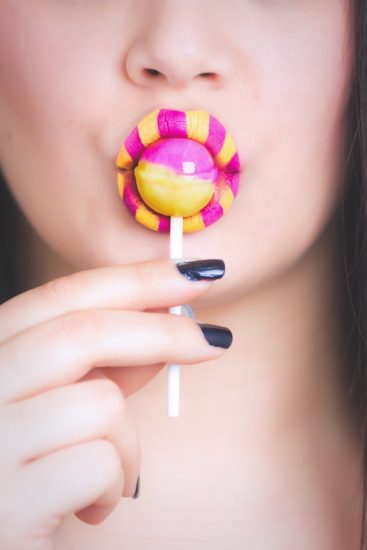 Whether giving or receiving, oral sex is something most of us can agree is pretty phenomenal.
It can stimulate in ways most other things can't and is sometimes even considered more intimate than sex itself.
We're here to set the record straight that there's just as much (if not more!) room for making oral sex unbelievably pleasurable.
So for lucrative tips toward your own oral sexploits, look no further than this curated mix of our favorite blogs and podcasts.
BLOGS:
A Lesson In Oral (Sex) History
Before commencing a nose-dive into the wondrous world of giving head, it's fun to know where the delightful deed came from in the first place. In a special edition of sex-ed à la Sex With Emily, our Lesson In Oral (Sex) History blog gives a rousing lesson in the origins and basics of all things fellatio, cunnilingus and more!
Besides, it's hard to master something without knowing the fundamentals. So class is officially in session…and we guarantee it's one you won't want to miss.
Mindblowing Oral in Under 5 Minutes? The Kivin Method
Whether you're the giver or receiver of oral sex on a vulva, you may think you know all the tricks and tips. Do you know The Kivin Method? If not, prepare for your mind to be blown. In under 5 minutes!
Want to know more? You'll just have to read this blog for all the juicy details.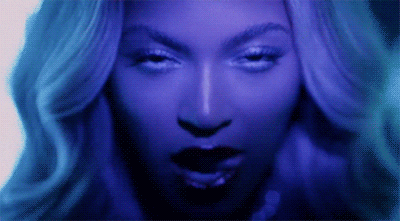 Enthusiastic Blowjob Tips For Better Head
If there's one thing we all know, it's how easy it is to give a subpar blowjob. But giving a really great blowjob isn't as elusive as we may worry it is. Like most things in the world of pleasure, it takes the powerful pair of mindfulness plus practice to become skilled at oral sex.
So if you're in the market for a deeper dive than what the basic tips provide, our blog on Enthusiastic Blowjob Tips For Better Head is your perfect next stop for a set of game-changing pointers.
6 Cunnilingus Tips To Make Her Moan
As much as we would (sometimes) like our partners to be mind readers, we have to face the fact that they're not. While the same is true for any oral bliss, that must especially be remembered when traversing the vaginal landscape.
Even though no two vulvas are exactly alike, our 6 Cunnilingus Tips To Make Her Moan go to show there are some basic principles that can always help you forge a prosperous path to oral pleasure.
Oral Sex Tips To Spice Up Your 69 Day
When talking about oral sex, the infamous 69 can't help but come to mind. Although like a lot of sex positions, it doesn't come without a bit of a learning curve, either. Between the awkwardness arranging of bodies and distraction from all the action in general, there's no question 69-ing puts a lot on your plate in the moment.
Luckily for you, with the help of our blog on Oral Sex Tips To Spice Up Your 69 Day, you'll find just three simple hints can hugely up the ante for your next spell of mouthy play.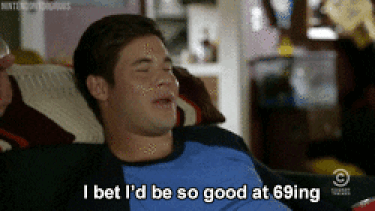 PODCASTS:
Oral Sex Moves & Grooves With Call Her Daddy
Blasting into the conversation of oral sex, Emily opens up the spicy discussion with fellow podcasters Alex Cooper and Sofia Franklyn in this recent episode of the podcast. Giving the play-by-play on signature moves and other tantalizing tricks, these three provide the key for how to have truly mind-blowing oral sex.
After breaking down the simple yet potent perks behind things like making him feel bigger, being more vocal and leaving no piece of the penis untouched, you'll realize how to go from amateur to ace of the oral arena in no time.
How To Blow Like A Pro
As we mentioned before, practice always makes perfect. So what better chance to bolster your oral game than with an entire workshop dedicated to it! Well, consider the podcast episode How To Blow Like A Pro just that; because Emily is taking the oral bull by the horns to dish out all the hottest tips for going down on your partner.
Some of which you're probably not trying, but definitely should. With the help of her co-host Anderson, the duo reveals the most important rule to good oral sex, plus share a few blowjob stories that we can assure you'll never forget.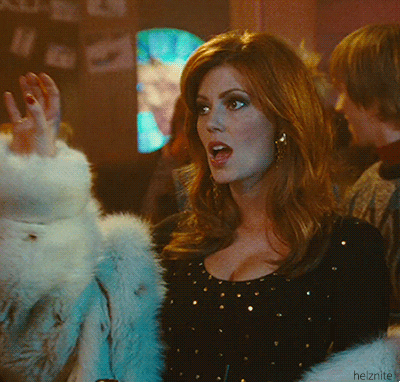 For The Love Of Oral
Of course, oral sex is a two-way street, but do you ever think about there being just as much skill to receiving it as there is to also give it? In this best-of podcast episode For The Love Of Oral, Emily and Menace team up to give the low-down on everyone's favorite oral sex.
Despite what some people want to believe, it's something where there's always room to improve. From feeling self-conscious to navigating the trickiness of gag reflexes, they're answering some of the most common questions that surround the age-old art of giving head.
***
A Few More Mouthy Musings…
The powerful thing about oral sex is that you truly can make it anything you want it to be. A tease, foreplay, the main event—it's all entirely up to you, considering how customizable the experience can be.
Between mouth movements, hand motions, focus areas, and toys, there are countless techniques worth testing out for different sensations. Plus, it also provides a great opportunity to practice communicating what feels best, all while exploring each other in one of the most intimate ways possible.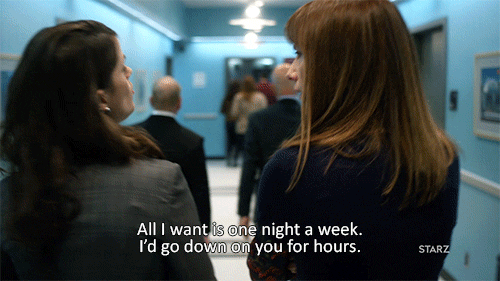 If you or your partner get bored, aren't interested in it or don't think you like the way oral feels, it's likely you haven't experimented enough. But if after playing around you still feel like it's not your thing, then that's totally fine, too. (Just whatever you do, please don't automatically write it off after one bad experience you may have had back in high school.)
So go forth and remember to have fun with it! Because with a little studying, practice, and confidence most of all, we can each be on our way to becoming an oral pro.
---
Alex Anderson is an LA-based lifestyle designer proactively raging against the cultural grain. By day she works in television production, and by night enjoys writing, sewing and seeking guidance from the stars. She also finally has an all black kitty named "Cher." You can follow her website and on Instagram!