PRIDE MONTH MEDLEY: 7 'BEST OF' BLOGS & PODCASTS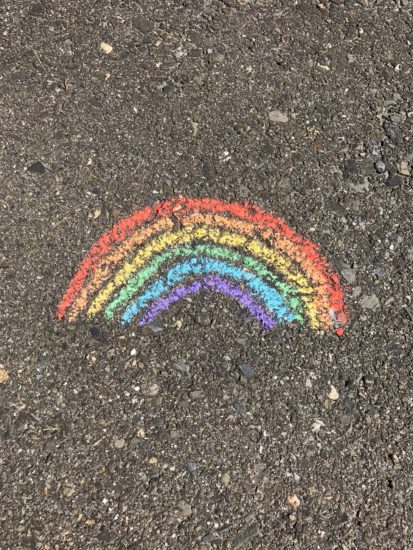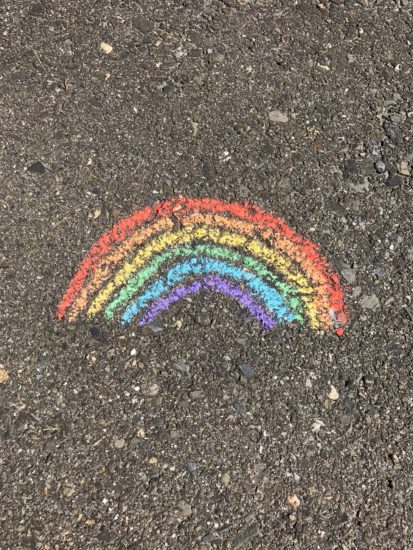 With another June upon us comes our annual celebration of the LGBTQIA+ community.
We may have lost track of what day it is, but Pride Month has officially landed! This year's festivities won't feature as many parades, parties and travel plans as usual. However, that doesn't take anything away from the spirit of the queer community's ongoing fight for equality.
To help ring in the occasion right, here's a mix of some great Pride-themed blogs and podcasts.
BLOGS
PRIDE HISTORY: FROM PROTESTS TO PARADES
Well, we can't kick off the Pride Month jamboree without first harking back to where it all began. From the Stonewall Riots to organization of the first official activism groups, our blog Pride History: From Protests To Parades gives a full rundown of how the Pride movement came to be – and continues to grow stronger each year.
NAVIGATING PRONOUNS IN A NON-BINARY WORLD
One hot topic that's risen to prominence in recent years is pronouns. With so many different gender identities and expressions, it's no wonder that the binary line has become increasingly blurred; but with that also comes the need for knowing how to talk about it correctly. Subtle yet wildly important, pronouns help make a world of difference toward crafting a more inclusive society, so for a crash-course in how to do right by the gender-affirming mission, check out the blog Navigating Pronouns In A Non-Binary World.
HOW DO YOU HAVE GAY SEX?
Sex is a complex thing no matter your orientation. But for those who are new to the world of gay sex, it's understandable to have a few questions. Maybe you're just curious, maybe you have a desire to explore your sexuality. Whatever the case, reading up on all the ways that same-sex and non-binary couples get it on is valuable. So to help kickstart a heightened knowledge of the matter, it's worth giving the blog How Do You Have Gay Sex? a solid read.
BISEXUAL VS. PANSEXUAL: WHAT'S THE DIFFERENCE?
There are so many labels that exist within the spectrum of sexuality. It's fair that you might need clarity on what some of them truly mean. It's rare that anyone perfectly fits within the confines of a single term. So there are some umbrella words that can help explain the gist of one's identity – like bisexual and pansexual. But what's the difference? Aren't both of them about liking more than one gender? And while that answer is yes, it's important to see why they aren't plain-and-simple synonymous, as explained in the blog Bisexual Vs. Pansexual: What's the Difference?
PODCASTS
TRANS, PAN & SAN FRAN-SEXUAL WITH VENUS LUX
When it comes to the LGBTQIA+ community, everyone's journey is different. In the case of award-winning porn star and trans trailblazer Venus Lux, hers is one we can all learn from! Joining Emily and Menace for a riveting roundtable in the podcast episode Trans, Pan & San Fran-Sexual, Venus spills the most personal of details surrounding her path of coming out, transitioning and becoming one of the top trans performers in the industry. This podcast touches everything from how to navigate non-traditional relationships and bust through clichés, to how porn has changed the awareness of trans visibility over the years. Venus brings unmatched value to the conversation of self-acceptance that goes for Pride Month – and so far beyond.
BDSM & BISEXUAL BREAKDOWN WITH MARGARET CHO
If there's one drum we continue to beat, it's that sexuality *clap* is *clap* a *clap* spectrum! And who better to speak to that than renown comedian Margaret Cho as she joins Emily for the episode BDSM & Bisexual Breakdown. Drawing from their personal experience, the two discuss how one's sexuality can change over time, as well as how both energy and gender (or a lack thereof) fit into the notion of bisexuality. And since it all boils down to being open and honest with our own sexuality in the first place, they additionally share their hot takes on the many lessons that exploring and appreciating our sensuality can teach us about the human experience at large.
GENDER-CHILL WITH JACOB TOBIA
At this point it goes without saying that identity can be a complicated thing, but here with major help on how to break it all down is the one and only writer, producer and author Jacob Tobia. Sitting down with Emily for a gripping chat in the episode Gender-Chill, the pair dives deep into the concepts of identity and self-expression, along with how they play into leading a sexy and confident life. Fresh off of penning their new book Sissy: A Coming of Gender Story, Jacob drives the point that bravery is a collective process, not just an individual one; so together they additionally shed light on limited ways of thinking, fallacies of "the closet" metaphor, the parental experience of having a gender non-conforming child and how to be a grade-A ally across the board.
PRIDE MONTH PRACTICES
One thing that sets Pride Month apart from all the rest is that it's an occasion we can (and should) all celebrate! Empathy, love, acceptance and self-confidence—these are guiding principles of the movement our world could definitely use. Now arguably more than ever.
While tons of strides toward equal rights have been made throughout the decades, that doesn't mean there isn't still a long way left to go. However, each Pride Month and all of the parades, marches, conversations and (in this year's case) virtual events that take place in its honor represent monumental steps toward a bigger, brighter and even more accepting future.
Which is all the more to commemorate! So party on and stay safe.
---
Alex Anderson is an LA-based lifestyle designer proactively raging against the cultural grain. By day she works in television production, and by night enjoys writing, sewing and seeking guidance from the stars. She also finally has an all black kitty named "Cher." You can follow her alt-lifestyle blog MSFT Living and on Instagram!