Who's Allowed to Have Sex at the World Cup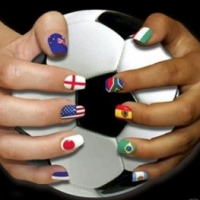 We've been hearing all kinds of rumors about bans on sexual practices at the world cup, so we decided to do some research. Turns out there's quite a polarity happening in each team's hotel rooms! There are teams that have been given a very strict ban, some of which can result in getting kicked off the team if broken, while other teams are allowed to do whatever they want with whomever they want. Don't worry, we're here to break it down for you.
Teams Limited on Sex:
Mexico
"Forty days of sexual abstinence is not going to hurt anyone," said manager Miguel Herrera. Mexico is so serious about their ban that they actually kicked eight players off their team three years ago after they participated in a hotel party with a group of prostitutes. Herrera has also banned players from eating red meat or drinking alcohol while in Brazil.
Chile
Manager Jorge Sampaoli has banned his players from sex at the world cup. Further, wives and girlfriends are not even allowed inside the team hotel.
Spain
La Roja have experienced the ban for quite a while, and they can only see their wives and girlfriends on days off.
Bosnia and Herzegovina
Manager Safet Susic has banned sex, but he will allow masturbation.
Germany
The German National Team has a "strict ban on sex," however, wives and girlfriends will be staying in a close hotel.
Ghana
Wives and Girlfriends will not even be present at the World Cup, even though this is against the recommendation of the team psychologist.
South Korea
The South Korean Team will also be implementing a ban on sex.
Almost Unlimited Sex:
Brazil
Brazil will not be banned from sex, but they have been asked to keep it "normal" and their manager Luiz Felipe Scolari has promised to keep tabs on them.
"The players can have normal sex during the World Cup," he said. "Usually normal sex is done in a balanced way but some like to perform acrobatics. We will put limits and survey the players."
Australia
Sex is allowed! They feel it is not of primary concern for their team.
Uruguay
There are no official rules on sex and the players are allotted free time with their families, even if the free time comes few and far between.
England
There are no strict rules, however wives and girlfriends are not officially invited. They can travel to the world cup on their own, but they will only be allowed to spend time with the players on certain days.
Italy
Wives and Girlfriends have been invited to Italy's training camp for the first time ever. This is a huge change from past regulations. Sex bans have always been their rule.
France
It's allowed, but with conditions. It depends on when, how, and how often.
Nigeria
Only with wives, girlfriends are not invited.
USA
USA is open! Keep on sexing on, USA! There are absolutely no social rules set for americans. Go figure ;)
Can't get enough SexWithEmily?
Subscribe on iTunes and never miss your bi-weekly Sex Ed…