Single & Ready to Jingle: 5 Perks To Being Single During The Holidays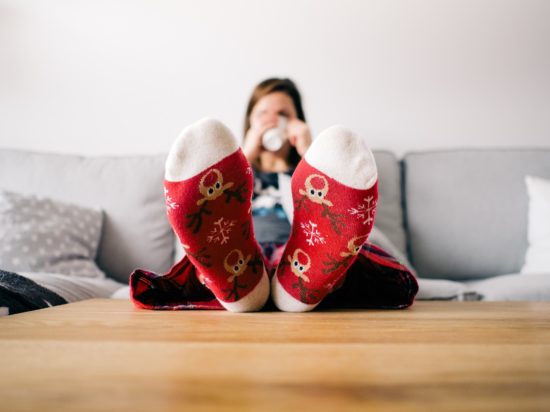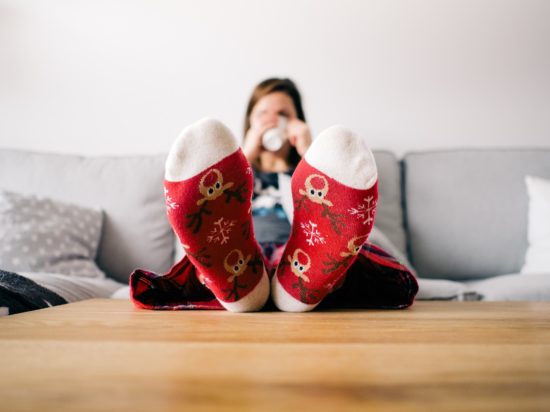 Ah, the holidays. We are all conditioned to believe this is the most wonderful time of the year and sure, it has its moments. But if you just so happen to be single, the holidays might take on an entirely new meaning.
Every song, every commercial, and every movie on basic cable paints a picture of the holidays being a time to celebrate with your significant other, leaving uncoupled folks everywhere wondering "What about me? Where's my holiday happy ending?"
I think Barry the sassy airport attendant from a memorable New Girl Christmas episode said it best:
"People think Christmas is going to be like 'Love Actually' and [the song] "God Only Knows" is going to play over their happy ending, but it won't. Do what I do – Hide out with a pizza and save the big issues for the New Year..'
Okay so maybe you don't have a hot British guy holding up a well-worded sign outside of your window. And maybe you are going to have to field a handful of awkward questions from nosey relatives regarding your love life. But before you morph into the ultimate Grinch and start holiday-fueled snowball fights with random couples on the street, you might want to take some time and get a little perspective.
When you get down to it, the holidays are more for appreciating what you DO have than thinking about what you don't have. So with that in mind, let's talk about some perks of being single for the holidays..
1. Office Party Opportunities
First off, let's take a moment to appreciate the fact that you only have ONE office holiday party to go to, not two. That means only one round of awkward White Elephant, one tray of "homemade" cookies to cart around, and one opportunity to make a drunken fool of yourself.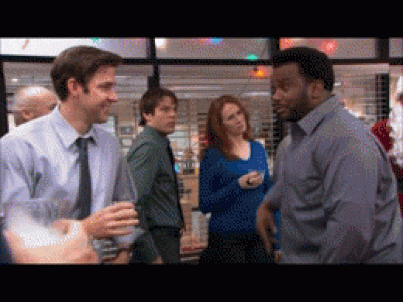 Secondly, you get the chance you've been waiting for all year to flirt it up with that co-worker from a different department. A recent survey shows that 24% of people report taking the opportunity to hook up with a coworker at a holiday work party. Time to throw back a couple heavily spiked eggnogs and strike up a conversation with that cutie from Accounting. After all, you don't have a date to hold you back.
2. Permission to Pig Out
As far as I'm concerned, the holidays are a time for eating. Everywhere you go, there is a delicious spread of food waiting for you, and you deserve to take advantage of it. Some might find it hard to really let go and devour with a date on their arm, but not you!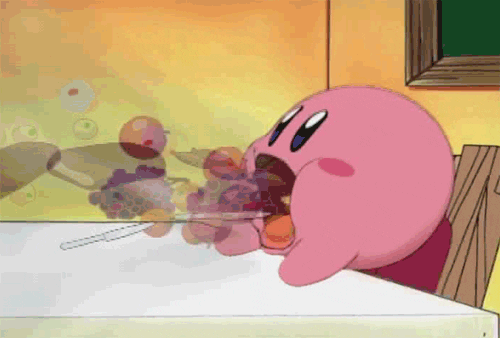 Worry about the diet come New Years. For now, it's time for some judgement-free snacking!
3. Yours, Mine and.. No, Just Mine.
Coordinating holiday plans with one family is stressful enough. Throw your significant other's family into the mix and you've got a very un-merry couple days ahead of you: Two times the traveling, two times the presents, and two times the overwhelming family parties. You'll go and you'll like it because that's what couples do, but by the time New Years rolls around, all you're celebrating is the chance for a nap.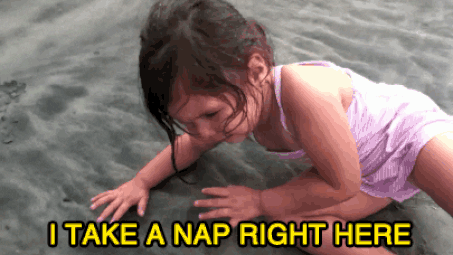 Singles do not have to split their holiday time between multiple clans. They get more time to visit with the ones they love. After all, isn't that what the holidays are all about?
4. The Gift of Less Gifting
Shopping for a significant other is right up there with finding parking at a mall the week of Christmas. Mission: Impossible. Are you spending too much? Not enough? Will it be on par with what they are getting you? By the end of it, you are left emotionally and financially drained.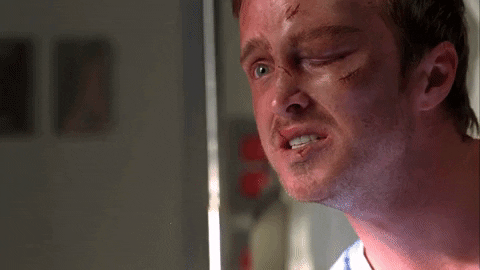 Being single means that you have one less person to stress about shopping for, and one less person to spend money on. Instead, treat yourself to something special—Something that you know you'll get some use out of. I think you know where I'm going with this one. Splurge on a brand new sex toy to bring you plenty of pleasure on those cold winter nights, like the Lioness.
5. Meet You Under the Mistletoe
Mistletoe is the equivalent of poison ivy for singles, and it's everywhere.. Along with all those adorable happy couples kissing under it. Instead of treating mistletoe as the unpleasant reminder that your lips are flying solo this year, view it as the perfect setting for a Hollywood "meet cute".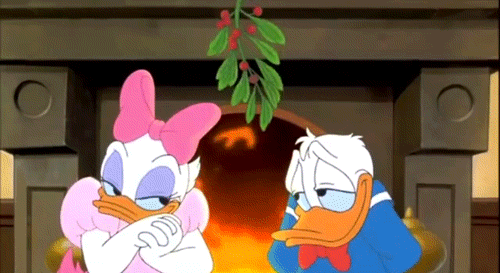 Think about it. We are so rarely afforded the opportunity to kiss a stranger without coming off as A) Slutty or B) Crazy. Be on the look out for attractive people and low-hanging mistletoe. This is your chance for a wonderful "This is how we met" story. Own it.
***
Being single for the holidays is really no different than being single every other month of the year. It just feels different because, due to the endless photo ops, other people are more likely to parade their non-singleness in your face. Keep in mind that you are not going to be single forever, and they are not going to be adorably wrapped up in Christmas lights forever. This too shall pass.