Sugar Mama: A Sexy Story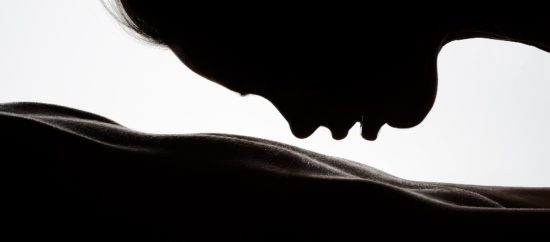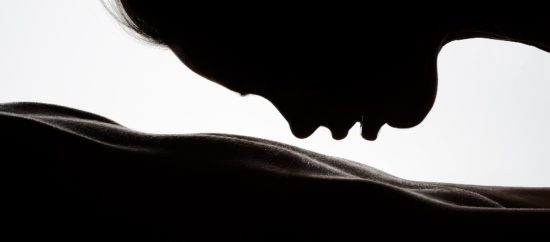 When I showed up at the address Maggie had given me, I could barely believe my eyes. Ahead of me in the freezing river was a boat, billowing steam and filled to the brim with naked, sweating, women.
I didn't realize that heaven existed on earth, but it seemed that my chance encounter with Maggie was teaching me that it does. You just need to know where to look.
Maggie and I met at JFK airport 6 months ago…
She had been nursing a scotch at the bar, when I sat down next to her. Maggie straddled the bar stool with the cocky confidence of a young man, but with her flowing hair and beautiful face, she was all woman. She wore an expensive suit with a neckline that dipped love enough that I could see the edges of her nipples. When she leaned over and asked if she could taste me in the bathroom I wasn't surprised. My body didn't have enough time to blush as all of the heat was already surging to my swollen pussy.
The next thing I knew we were in the women's bathroom. Maggie was kneeling on the bathroom floor, digging her face into my wet pussy, and ruining her beautiful suit. With my leg up on the toilet seat, I could feel Maggie's entire body shaking like a hungry dog waiting to devour my clit. When she first broke the seal of my wetness by massaging her soft fingers inside of me, I thought for sure there would be a puddle below me. After a few minutes of hungrily sucking on my clit, she brought out an egg shaped vibrator from her briefcase. "I always carry this in case of emergencies" she purred into my soaking pussy.
This was definitely an emergency…
After massaging my entire pussy with the vibrator, she placed it in the palm of her hand, cupping her fingers around it. As she placed more and more of her vibrating fingers inside of me, my legs began to shake like that little egg. I came so hard I didn't even realize the women at the hand washing sinks turning on the hand dryers to drown out my moans. The best thing about fucking other women is that you can easily find a bathroom stall with your same sex, sex partner. That and all the orgasms.
After I had sufficiently ruined the lapels of Maggie's suit with my juices, we decided to call it a day and board our separate flights. When Maggie got up for the first class boarding call to Los Angeles, I shouldn't have been surprised. Those 20$ margaritas she bought me certainly didn't pay for themselves. I had no idea that those wouldn't be the last things she bought for me.
Over the next 3 months …
I received a package of lingerie from Maggie every week. Beautiful bras, panties, and teddies that must have cost more than my electricity bill. All that, and a new toy for me to try. The only rule was that I had to tell her all about it. A lace thong, garter belt, stockings and nipple clamps. A nautical themed teddie and a dildo shaped like a tentacle. A corset and a strap on with instructions to practice on whomever I liked. We continued on like this for weeks until I received an invitation. I was to meet her, all expenses paid, at the spa of her choosing in Montreal, Canada. My sugar mama was finally taking me out.
"This is our private sauna" the receptionist said. She was in her 50s and pretty, with a too tight bun. I wanted to ruffle it around in hopes that I would get a spanking for it. But I knew it wasn't the time to misbehave. And I'd be getting a spanking from an even hotter older woman soon. She opened the door to a glass room, completely on display to the other soaking women. Steam billowed out, enough that I could see the outline of muscular legs and completely soaking pussy. Maggie was here. I took off my robe and showered luxuriously outside of the floor to ceiling window. Then I entered into her wet cave.
"I've been waiting for you…"
I heard from the thick mist. I felt a hand softly spread apart my butt cheeks, and wrap around to my pussy. She was holding all of me, but I couldn't see her from the heat. She stayed like this feeling my wetness, then stood and pressed her body against mine. I could feel her pointed nipples digging into my back as she dug into my soaping wet pussy. "Does baby want to get fucked" she whispered into my ear. "Yes" I moaned, barely catching my breath. I hadn't responded enthusiastically enough, because she responded by pushing me against the glass window. My body pressed into the warm glass and I could see the women soaking in the baths watching me. They could only see me, not hand fucking me from behind. "I said, does baby want to get fucked?" she purred into my ear as she withdrew her hand from my depths.
"Yes, please."

"Yes, what?"

"I'm sorry. Yes, Sugar Mama."
And with that, she dove her entire fist inside of me for all of the scandalized sauna ladies to see.
I was going to have a great vacation.