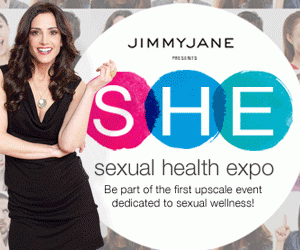 Didn't learn much in sex ed? You're not alone. Time for a redo, and this time, you'll actually learn some useful information that will change the path of your sex life and relationships forever. Dare I say, this will be an entirely revolutionary experience.
I'm talking about the Sexual Health Expo (SHE) – This is the first event of its kind and it's already on the way to impacting the sexual community in a monumental way. It's like the g-spot for sexual health events, taking place in Los Angeles on January 17-18!
The Sexual Health Expo is an ideal destination for men and women, singles and couples.. Basically anyone who wants to have a healthy sex life should be there!