In A New Relationship? Test the Waters for Kink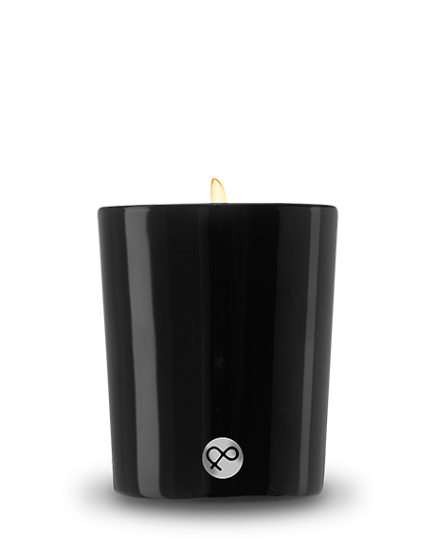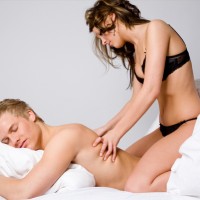 A few weeks ago, my boyfriend and I went on a vacation. We rented a cabin out in the desert and in between hiking and cooking dinner together, we had sex- lots of sex. The honeymoon period of a new relationship is fantastic for an array of reasons. There's the thrill of connecting with another person, the desire to be a better you, and of course- the pleasure of a sexual relationship. It's also an important time to pay close attention to your potential partner's behavior, because as the saying goes, "actions speak louder than words."
I brought along a few surprises for our trip, one of which was the Emily & Tony Aromatherapy Massage Candle. As a new intern, Emily gave me the candle to experiment with. I was kind of nervous because I'd never used a massage candle before but Emily told me to "just have fun with it." I knew it'd be exciting to use something new in the bedroom and I was happy to have an accessory help set the mood. I sprung for the Fougere scent and with notes of cedar, vetiver, patchouli, amber and nutmeg; the cabin was filled with a soft glow and sensual smell.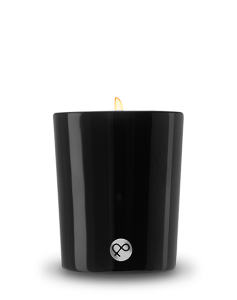 Emily talks a lot about paying attention to red flags, "it's easy to ignore the dating deal breakers when you're sipping on a margarita and someone sexy is telling you about their summer villa. But if they're staring at the woman with the lovely bosom or they just got out of prison, that's probably not a good sign for your future together." Setting expectations and maintaining an open sense of communication is important in any relationship.
That being said, it's important that my guy be comfortable with trying new things. A candle isn't the most kinky of bedroom accessories but for a new relationship it's definitely a jumping off point. We lit the candle and allowed it to partially liquefy. Then, I poured the oil onto my hands and began to gently rub his back. The warm, silky massage oil instantly allowed me to give him a great massage.
Once I was done, and to my surprise, my guy turned to me and said "your turn." He was so into giving me a massage, and so talented with his hands, that I couldn't decide which was more thrilling. I also realized that by bringing a little spice into the bedroom I was able to test the waters for future kink. Now I know that with the right communication and a generous mindset I can continue to bring in new and exciting toys!
Begin your collection of toys and treats for the bedroom by heading to Emily & Tony! Starting today, if you purchase $75 worth of Emily & Tony products, you'll receive a free GoodVibes toy from Emily's secret stash!
Use coupon code SEXWITHEMILY for 20% off your first order at Emily & Tony!

Use coupon code GVEMILY20 for 20% off at GoodVibes!
Can't get enough SexWithEmily?

Subscribe on iTunes and never miss your bi-weekly Sex Ed…