Cookin' Up Erotic Meals for Two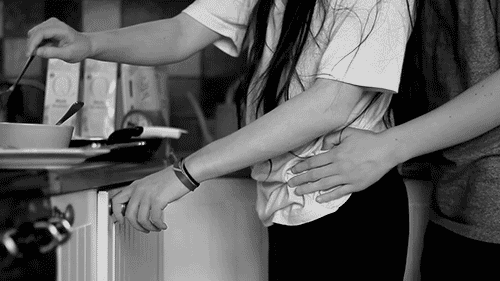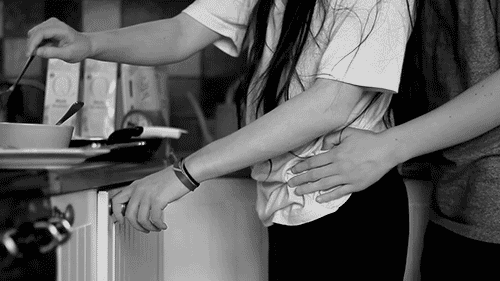 Except for the small percentage of people who do not take utter joy in eating, the key to most of our hearts is through the good ole' stomach! I'm talking food, food, food! If you think about it, the majority of dates center around meals, whether it's a dinner, a lunch, or even a quick snack perhaps. And, if the date is going well, there could possibly be the option for dessert—to go, of course.
With Valentine's Day fast approaching, reservations are being made at restaurants all across the globe. Come February 14th, all food-serving establishments will be filled to capacity with couples, all hoping their meal will simply be the first course of their romantic V-day spread. Although it's perfectly fine to go out on a nice, romantic evening on the town, it can also be kind of a nightmare. Everything is overcrowded, overpriced and completely out of your control.
Here's a crazy idea. What if, instead of going out, you pull out the apron, hit the grocery store, and have a sexy night of cooking with your lover right at home?
Think about it; you won't have to worry about finding parking or whether the restaurant will be packed, and you'll have the added bonus of being able to escape to the bedroom at a moment's notice—unless you want to get it on right there on the kitchen counter, that is. Plus, you get to have full control over what you make and how you make it
Before you pull out your copy of "365 Ways to Cook Chili", be forewarned. Not all meals are going to send you straight into each others' embrace. You want to hit the bedroom in the throws of passion, and not because of a food coma. While there is speculation on whether or not aphrodisiacs are a real thing, there are definitely certain meals to that can put you in the mood, and can be even sexier to cook together.
Set the Scene:
Before you get into the actual cooking, create a sultry atmosphere to match. Light some candles, throw a red scarf over the lampshade, and play some jazz on low. Okay, it doesn't have to be jazz, but it's a sexy genre. Plus, how cool would it be if you also had an old record player? You would win all the awards for sure. Anyways… On to the food!
Finger Lickin' Appetizers:
Pairings for the Pair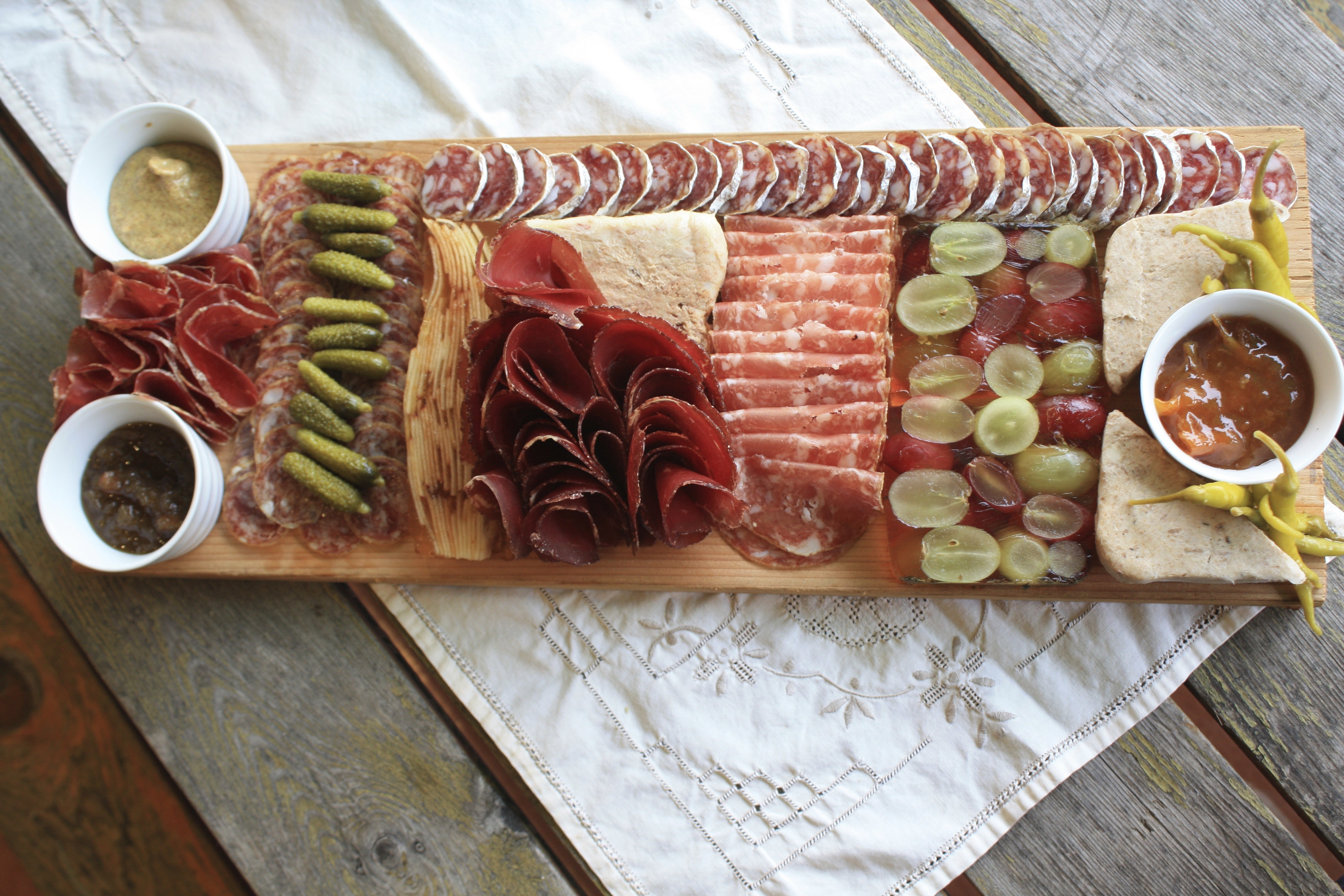 Charcuterie. The appetizer of all appetizers. There's cheese, meat, and crackers, all of which goes great with a few different wines or craft beers. Having this out while you and your beau cook the main course will allow you to awaken your taste buds, and get a good flow of convo going, plus putting it together literally involves placing food on a board. How simple is that?
Little Bites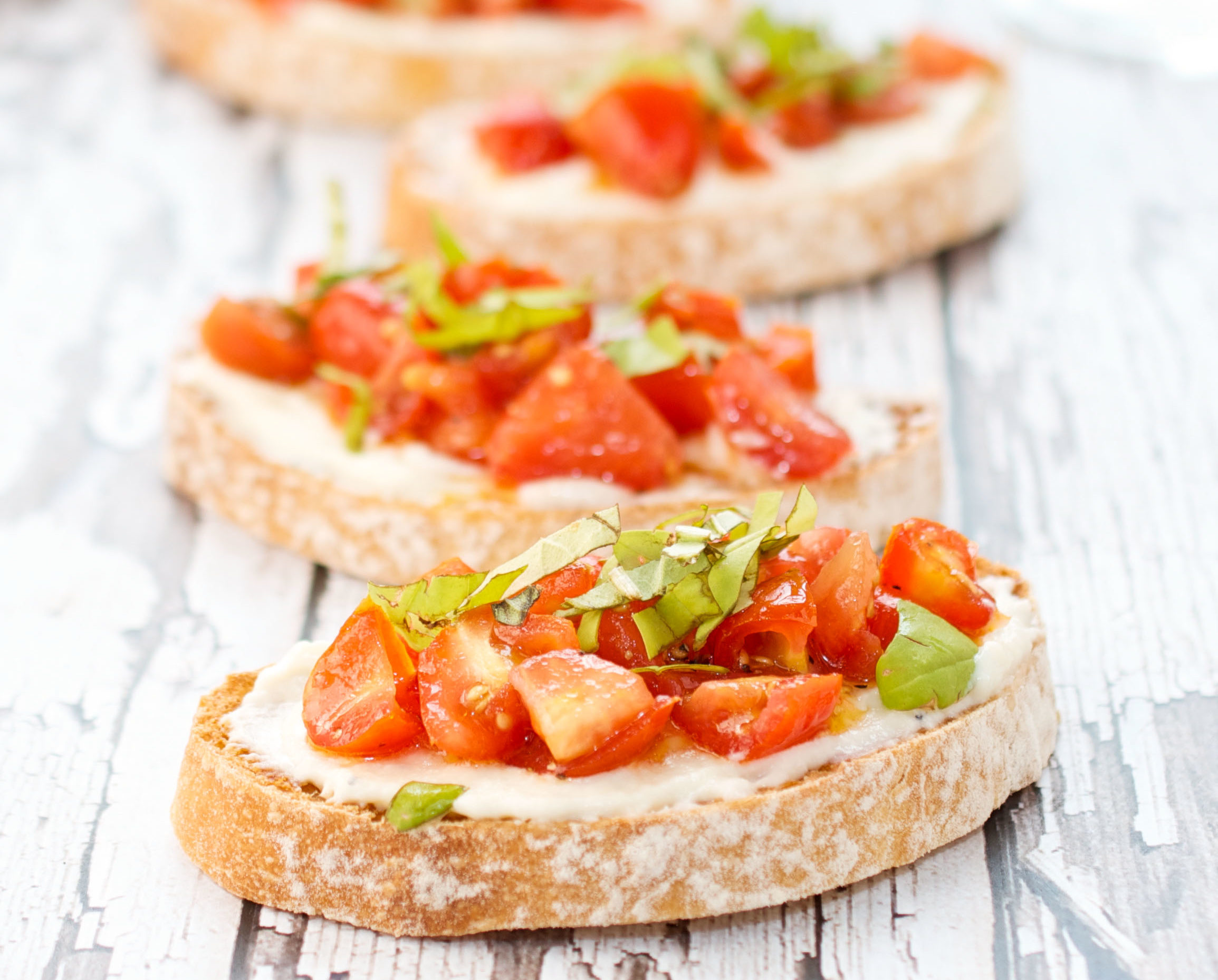 When you make small bites to eat, you can feed each other bits and pieces while you cook, starting the evening out playfully, and giving you an excuse to get close to your partner's mouth.
Bruschetta is a great appetizer to start with. It's light, needs only a little bit of chopping and mixing, and goes well with almost any dish.
Make it Melty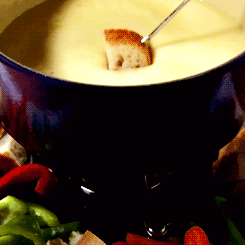 Honestly, why wouldn't you want something melty you can lick off each other? Better yet, something you have to blow on to cool? Add a little eye contact to that move, and you'll be sure to have your partner's full attention.
Cheesy fondue is easy to make, plus you can dip ANYTHING you want into it. How many things taste great covered in melty cheese? So. Many. Things. Just remember not to fill up too much before the main course.
A Few Main Courses:
Something Saucy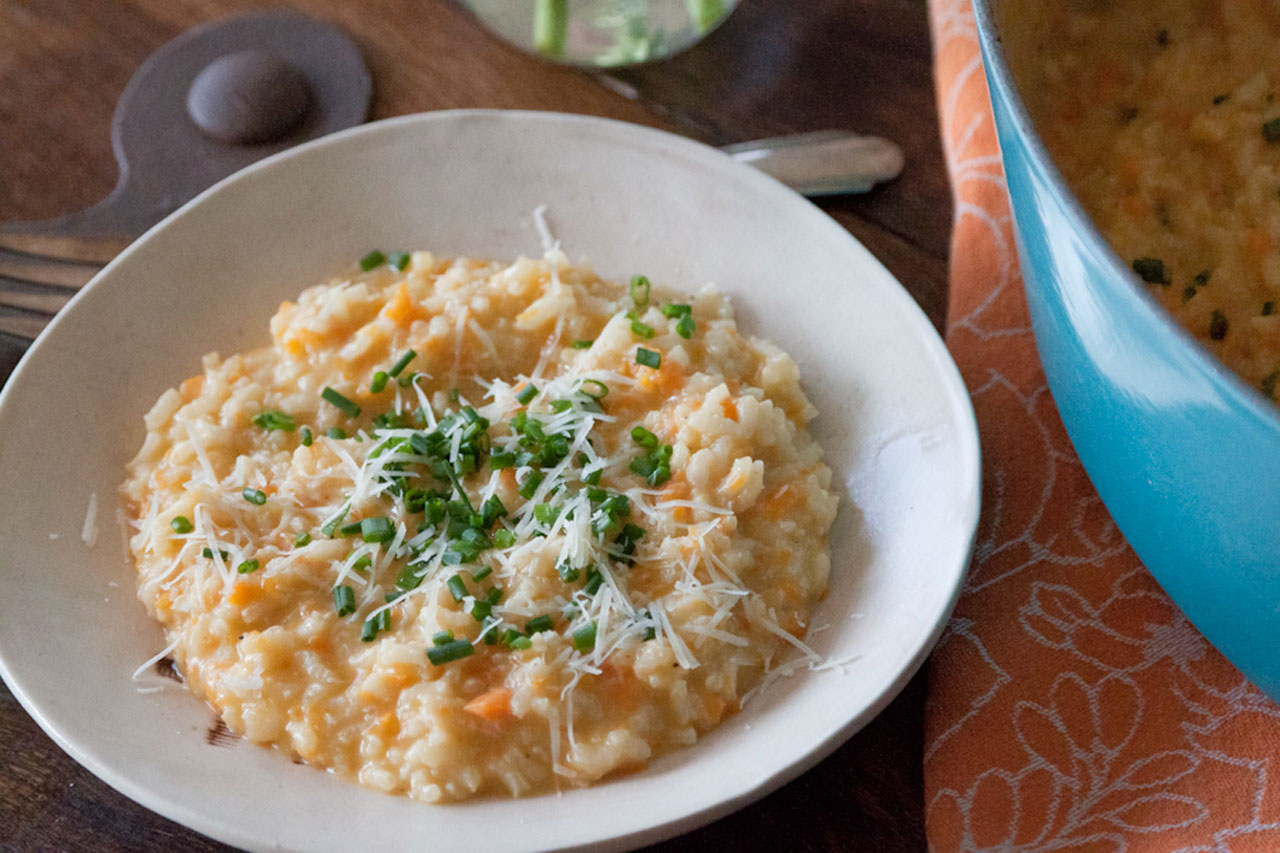 For starters, sauces always awaken the smell sensors in your nose, and when something smells incredible decadent, we're instantly put in a good mood. Especially if you there's a spiciness to this sauce, there will be a spiciness to your loving, because foods like chili peppers, besides completely clearing your sinuses, are rich in capsaicin, which causes your endorphins to be released like crazy, making you feel euphoric and ready for love.
Try making a Parmesan Risotto: Risotto is saucy, slow cooking, and very customizable. You can add any kind of spices, sauces, or toppers you want, plus because it takes awhile to cook, you can crack open a bottle of wine. What's sexier than Italian food and nice pinot? You'll feel sexy, be able to talk and enjoy each other's company, and then devour a creamy and delicious meal.
Something Fancy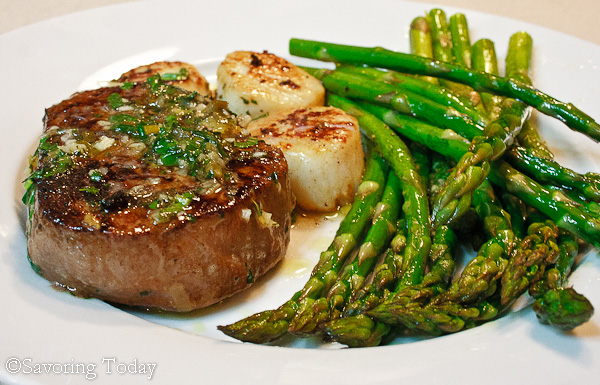 Just because something looks fancy and full of effort, doesn't mean that you have to be a pro chef to make it. Aesthetics are important when it comes to food, sometimes even making up for a mediocre taste.
Try making Scampi Style Steak & Scallops with Asparagus: This meal looks amazing, is healthier and lighter than most meals (so you'll still be up for some cardio), and the best part is it's easy to cook and only takes about a half an hour. With this meal, the perks never end. The asparagus is full of vitamin B6, folates, and vitamin E, all nutrients that have been linked to boosts in arousal, sex hormones, and even an easier orgasm.
Something Adventurous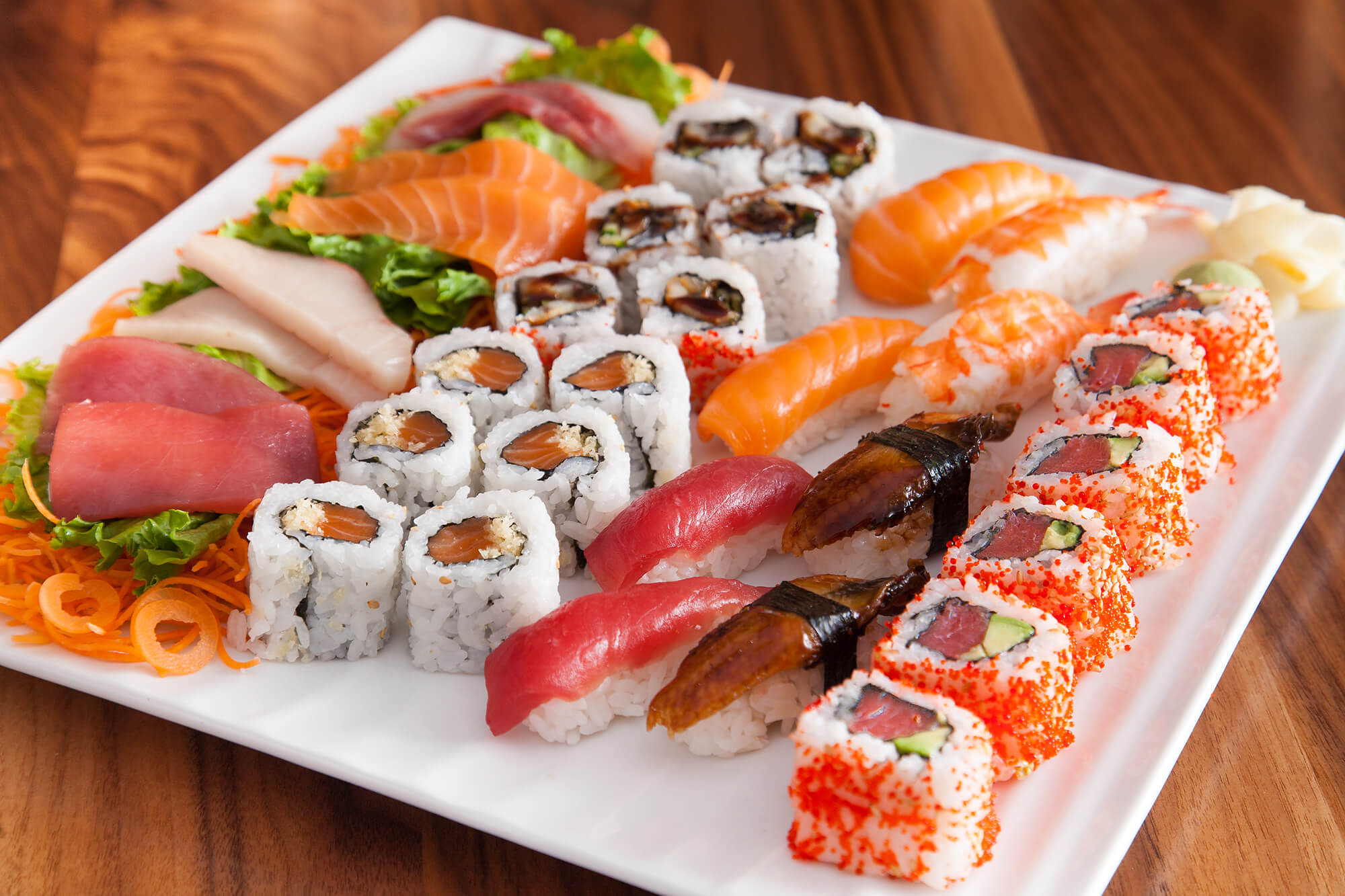 Nothing is sexier than being a little adventurous. No, i'm not talking extreme cooking (although, I'm sure that would be an awesome TV show). I'm talking about doing something unexpected and out of the ordinary. Your ingenuity in the kitchen will signal to your partner your potential ingenuity in the bedroom.
Try making Sushi: How exciting and surprised will your partner be when they see you've got all ingredients for their favorite sushi roll? This dish is rarely seen outside a professional sushi restaurant, so it'll be completely unexpected, and if you know their favorite roll, you're night will surely be ending with a big thank you.
Dessert (Actual Dessert):
Smooth It Out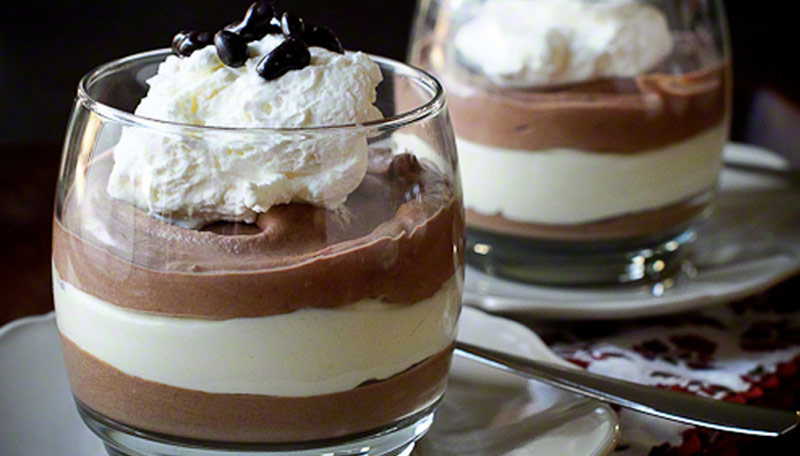 If you've got some room left in your bellies (or haven't already dashed to the bedroom), a light and silky dessert will definitely have you ready for the treat you've really been waiting for.
Make a chocolate mousse: Chocolate is sexiest dessert without a doubt. There are very few souls out there that don't love to indulge in some form of chocolate consumption. It's the treat that rules over Valentine's Day, heightens out arousal, and people suck on it to savour it. Mousse is light, silky, and quick to eat, so you won't be losing any sexy time.
Make it Dirty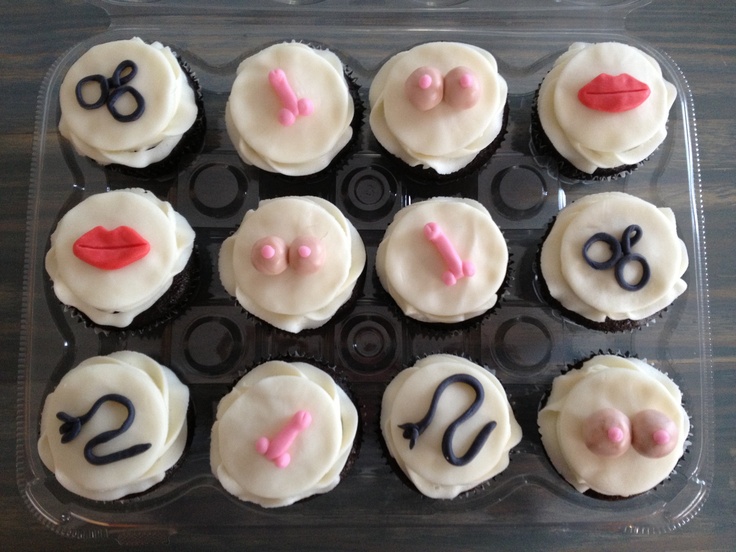 For this one, you'll want to put that dirty mind of yours to use. So, stick your noggin deep into the gutter and come up with a dirty spin on a traditional dessert.
How about Red Velvet Dirty Cupcakes: First of all, red velvet screams Valentine's Day because it's red and white, and basically chocolate. What makes them dirty, though, you ask? Well, that is up to you! Get some extra frosting and write sexy notes to each other. You can make commands on where you want to be touched, draw pictures of genitalia, or simply write "I love you." It's fun, tasty, and a definite turn on.
Be the Dessert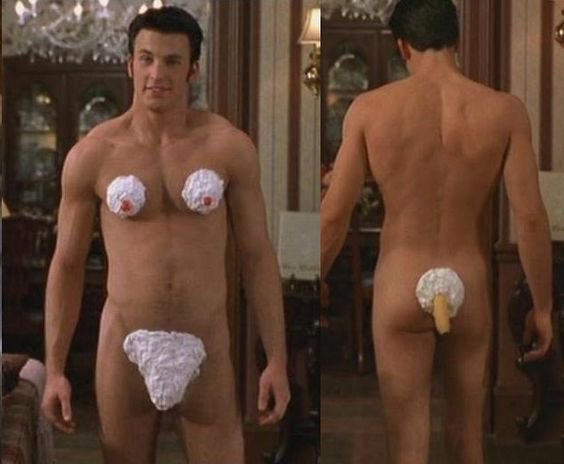 If you're really ready to jump each other's bones, then become part of the meal! Be the sweet for your sweetie, the sugar for your sugar-lips.
Make your own ice cream sundaes! Cover each other with whipped cream and chocolate sauce; eat cherries and tie the stems with your mouth; see how far down your throat you can stick that banana! And to top it all off, try out some of System JO's Salted Caramel Gelato lube,The possibilities are endless, the fun never stops, and it will only escalate what is surely to be the best Valentine's Day you've ever had!
∗∗∗
If none of these meals particularly strike your fancy, search for your own recipes to create! The mood alone will be sexy enough to make your partner fall even more in love with you than they already are. And, if you're dating someone new, there is no way they won't be impressed with how you handle the heat in the kitchen.
So spice up your Valentine's Day this year, and get cooking!