VALENTINE'S DAY MEDLEY: 7 'BEST OF' BLOGS & PODCASTS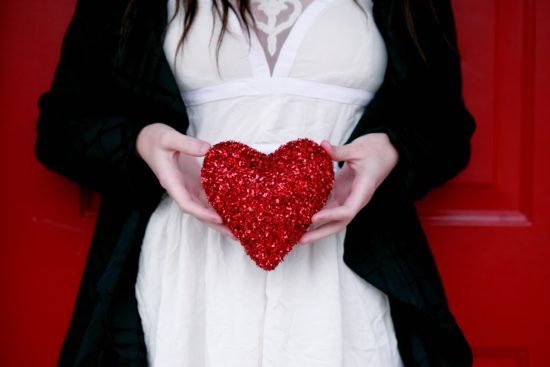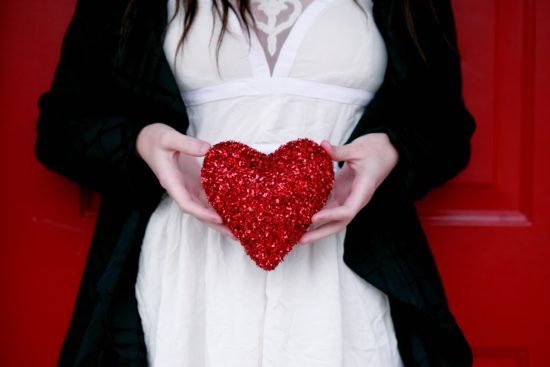 Right after the New Year's parties but before all of the President's Day mattress deals sits the notorious occasion of Valentine's Day.
A festival of love, affection… And often totally freaking out about what to do, where to go and how to act with one another.
An entire holiday dedicated to love? That's something we at SWE, can get down with. So here's a mix of our favorite V-Day-themed blogs and podcasts.
BLOGS
EMILY'S PLEASURE-PACKED VALENTINE'S DAY GIFT GUIDE
What kind of a Valentine's Day would it be without a few official SWE suggestions, right? So swinging to the rescue is one of our favorite holiday traditions, Emily's Pleasure-Packed Valentine's Day Gift Guide. Filled to the brim with recommendations of toys, lube and so much more, this sultry handbook has you covered – no matter what type of partner you're shopping for. So fire up the oven (or Postmates) and prepare for a sexy date night in, because once you hand over anything from this list, there's no way you'll want to leave the house.
9 WAYS TO CELEBRATE VALENTINE'S DAY WITHOUT BREAKING THE BANK
Everyone knows the flowers, the fancy dinners, the surprise trips to beach-side resorts in Saint-Tropez. But what if you're on a little tighter budget when it comes to Valentine's gifting?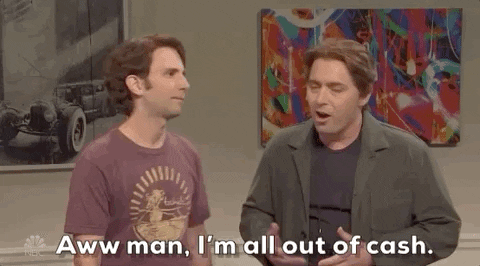 Well, the good news is no quality or thoughtfulness has to be sacrificed at all! In fact, there are tons of ideas that can likely delight your partner just the same. For some thrifty yet fab V-Day inspo, check out our blog 9 Ways to Celebrate Valentine's Day Without Breaking The Bank.
5 NEW SEX POSITIONS TO TRY THIS VALENTINE'S DAY
Chocolate is great, but there's also no gift like the gift of pleasure. So if you're looking to use the upcoming occasion as an opportunity to spice things up, might we suggest starting with a steamy new sex position? It's fun, it's adventurous and you just might discover some untapped sensations that'll blow both of your minds. Besides, there's so much more to life than getting in a rut of the same two moves, so take a look at our blog 5 New Sex Positions to Try This Valentine's Day for some ideas to make it the most memorable one yet.
6 WAYS TO GALENTINE'S DAY IT UP
Now, before you go thinking that Valentine's Day is JUST for all the couples out there, I'm happy to report that's anything but the case. Thanks to the one and only Leslie Knope, with each February 14th also comes – A.K.A. "only the best day of the year" – Galentine's Day!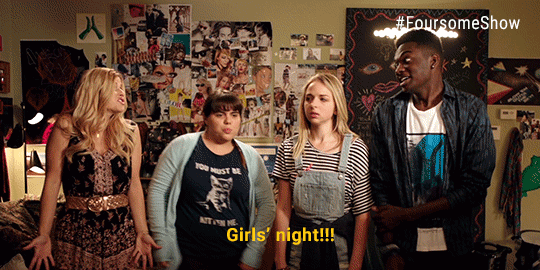 And there are just as many (if not more!) fun-filled ways to celebrate it with your squad, as chronicled in our blog 6 Ways to Galentine's Day It Up.
PODCASTS
VALENTINE'S DAY REMIX: A MASH-UP
V-Day is right around the corner, but if you're in a pinch to get into the spirit, then we'd suggesting giving the podcast episode Valentine's Day Remix a hearty listen. This mashup covers all the stops from how to keep your sex-pectations in check, to avoiding the biggest pitfalls at risk of dragging down V-Day vibes. Also getting into the best sexy gifting philosophies, as well as the one thing that'll guarantee no one leaves disappointed, the SWE crew spills their own secrets to success for the grand occasion.
A BETTER WAY TO VALENTINE'S DAY
Regardless if you're sharing it with a partner or just saving all the love for yourself, Valentine's Day is a great excuse to level-up your sensual skills.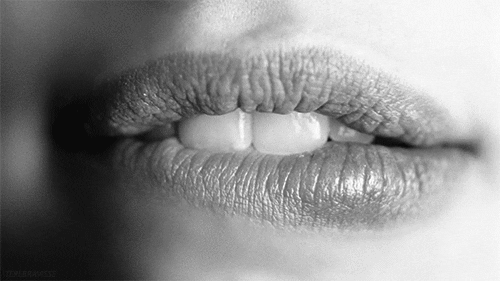 And in the episode A Better Way to Valentine's Day, Emily and her team sign, seal and deliver their top tricks for how to make it a day of pleasure and appreciation without going over the top. Sharing their first-hand experience of creative gift and date ideas, they also discuss some of the most common challenges that sometimes come with the V-Day territory and why foreplay should never take the backseat.
50 SHADES OF CHRISTIAN GREY VALENTINE'S DAY
Gone are the days where each Valentine's Day means another 50 Shades of Grey installment, but that doesn't mean the energy can't still be majorly channeled. Joined by Australian Sexologist Dr. Nikki G, Emily gives the scoop on how to have a meaningful V-Day experience without getting bogged down by all the pressure in the episode 50 Shades of Christian Grey Valentine's Day. Breaking down how pop-culture tends to affect our sexual psyches, the duo explains their #1 tip to assure satisfaction – as well as their thoughts on treating partners the way of V-Day all year round. Especially if that means getting a little kinky.
A V-DAY ULTIMATUM
While Valentine's Day can be a sour occasion in the eyes of many, it also can be a fun opportunity to show a little extra affection and try something new. Of course, there's no sense in putting too much pressure on the event, but there's no reason to be a killjoy about it, either.
***
At the end of the day, all that matters is making memories that you'll cherish forever (as cliché as THAT sounds). So regardless if it's coming together with a partner or living it up with your best gal-pals, have fun with the holiday and use it as a time to spread the love! The world could definitely use some.
---
Alex Anderson is an LA-based lifestyle designer proactively raging against the cultural grain. By day she works in television production, and by night enjoys writing, sewing and seeking guidance from the stars. She also finally has an all black kitty named "Cher." You can follow her website (www.alexjanderson.com) and on Instagram (@AJAndMore)!