You Put the Happy in My Valentine's Day..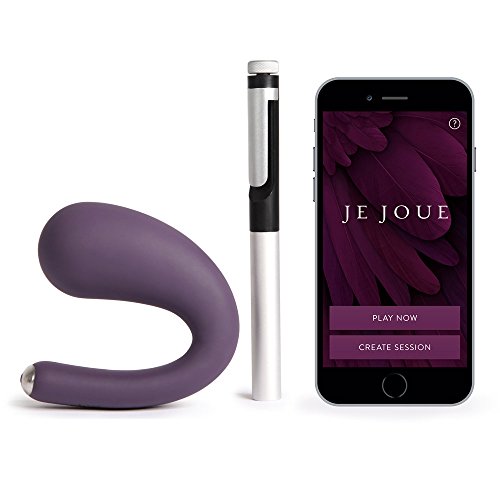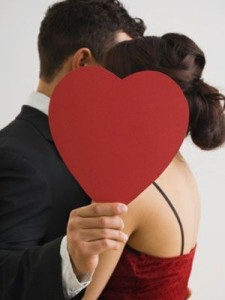 Valentine's Day is right around the corner and I know you're scrambling to find the perfect gift for that sexy someone in your life. Do you get them chocolate? Flowers? A big screen TV? So many choices, so little time..
As you know, I'm a big believer in giving a gift that can bring you and your lover pleasure all year long.. And since V-Day is all about the giving and receiving of love (self or otherwise), it seems fitting to pick a present that does the same. So whether you're single or in a relationship, here are my top picks for gifts to put the "Happy" in anyone's Valentine's Day..
Gifts for Him
Make His "Solo Time" Even Better..
The Fleshlight is the best-selling sex toy for men for a reason: It takes masturbation to a whole new level
. But just like his video games and his Go-Pro, your man is not going to be satisfied with just the toy itself.. He is going to want to the upgrades.
Now you can take his Fleshlight experience to the next level by helping him accessorize his favorite toy. Give your guy the gift of hands-free masturbation with the Fleshlight Shower Mount, or enhance his porn-viewing experience with the Fleshlight Launch Pad!
Both are $29.95 on the website.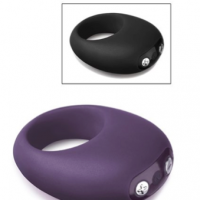 Put a Ring On It – A Vibrating Ring, That Is..
In any serious long-term relationship, a lot of women put all their hopes and dreams on the perfect ring. Well now it's time to give your man the ring he's always dreamed of – The vibrating cock ring.
All penis rings are great (they restrict the blood flow, giving men stronger and longer-lasting erections) but the Mio by Je Joue is in a class of it's own. It is rechargeable, made of soft yet durable silicone, and won't slip and slide around no matter how wild the sex gets. But the best part lies in its ability to turn your man's penis into a human vibrator: 7 rumbling patterns, 5 intensity levels, and mind-blowing orgasms for all.
Get it for $109 on the Je Joue site.


Help Him Explore New Realms of Pleasure..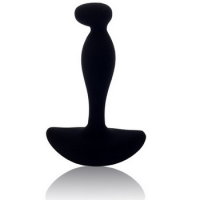 If your guy is all about adventure, both in and out of the bedroom, then you might be looking for a gift that embraces his wild side. The Black Pearl is the perfect pick to inspire some sexual exploration, and open him up to a whole new world of prostate play.
This sleek silicone toy offers several levels of gentle, yet powerful, vibrations and is perfectly shaped for an easy, enjoyable anal experience. They don't call the prostate the male G-Spot for nothing! Help him uncover his P-spot and he'll be thanking you all year..
Find it for $109 at Good Vibrations
Gifts for Her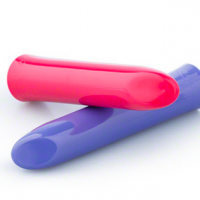 Give Her Clitoral Pleasure On-the-Go
Forget the practical gifts and heavy duty machinery – Valentine's gifts should be personalized, tailored to those who receive them. This is why that sweet, spunky girl-on-the-go deserves a vibrator that matches her sweet spunky lifestyle.. Enter the We-Vibe Tango.
The Tango is not your ordinary bullet vibrator. It is rechargeable, made of durable hard-plastic material, is 100% waterproof, making it the perfect travel-companion. And sure it's only 3 inches long, but don't let its size fool you: With it's multiple intensity levels and vibrating patterns the Tango really packs a wallop!
Get it for $80 at Good Vibrations

Make Her Say O-M-G-spot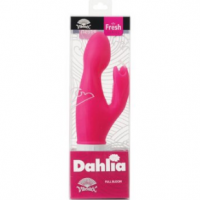 We have all this desire to surprise our loved ones with a gift that they've always wanted, but never could ask for. Well let me tell you, this is one thing your lady has wanted since she first blossomed into womanhood (or saw that one episode of Sex and the City, whichever came first).. A G-spot orgasm. But since those are a little difficult to wrap, you should probably just get her the Vibratex Dahlia.
The Dahlia is a fun, flirty twist on the popular Rabbit vibrator – It's pink, it's pretty, and it packs a multi-orgasmic punch. The external butterfly appendage flutters against the clitoris while the smooth, rotating head swirls against the G-Spot, providing her with the blended orgasm she's always dreamed of.
Available at GoodVibes.com for $109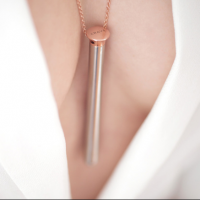 For the Perfect Combination of Sex and Style..
It's no secret that a truly beautiful piece of jewelry can make a woman go weak in the knees. But can your average, run-of-the-mill Tiffany's necklace also bring her to orgasm? Well the Vesper can!
The Vesper by Crave puts a sexy twist on wearable technology – It is sleek and beautiful as a necklace, while still being a discreet and powerful vibrator. It's eye-catching enough to earn plenty of compliments out-on-the-town, yet quiet enough to sneakily use without anyone being the wiser. The Vesper is available in silver, rose gold or 24k gold, and plugs into any USB port for easy charging, anywhere.
Prices range from $79-$149 – Get yours at LoveCrave.com
Gifts to Share
Get 50 Shades of Kinky..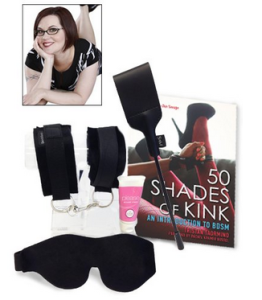 With the upcoming release of the much-awaited 50 Shades film, couples everywhere are opening up to the idea of BDSM. Many will line up on Valentine's night to get a taste of Christian Gray, but I say why go out, when you can bring 50 Shades of Gray into your bedroom instead..
For couples who would like to dabble in some beginner's bondage, but have no idea where to begin, gift yourselves with Tristan Taormino's Shades of Kink Bondage Kit. The kit includes a silky blindfold, Love Cuffs, a mini riding crop, lube and Taormino's top-rated book "50 Shades of Kink: An Introduction to BDSM".. Basically, everything you need to start your kinky adventure together!
The kit costs $49 at GoodVibes.com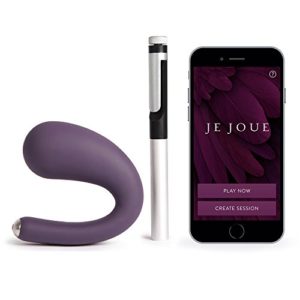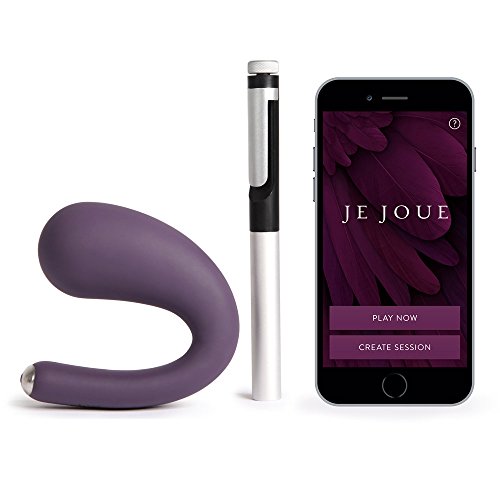 Embrace Your Inner Sexy Techie
If you and your partner collect gadgets like LA residents collect parking tickets, then you are going to go nuts for the newest in Je Joue's line of high-quality vibrators. If James Bond was into sex toys, the remote-controlled Dua would definitely be at the top of his list.
Je Joue's first wearable vibrator has dual motors that provide a deep rumbling sensation to stimulate the clitoris, G-Spot, or both. The Dua's 5 speeds and 7 vibrating patterns can be controlled by a sleek, pen-shaped remote or from miles away using a smartphone app. This is the sex toy of the future, and it is sure to drive any techie out of their mind.
Find it for $156 at JeJoue.com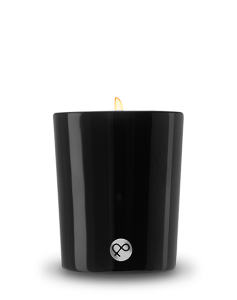 Add a Touch of Romance..
So you committed the classic V-Day faux paz: You waited until the last minute to make dinner reservations and missed out on that table for two at that place that you love. But before you go into panic mode, take a moment to consider a different option..One that won't require an overcrowded overpriced restaurant. One that starts and ends with the gift of an Emily & Tony massage candle.
Whether you whip it up yourself or order in, enjoy a romantic dinner by aromatherapy candlelight. Is that vanilla you smell? Why yes, it is! Then afterward, you can move the party to the bedroom. Use the silky and luxurious candle oil to treat your partner to a sensual massage. Once you're both stripped down and oiled up, there's only one thing left to do!
Only $38 at EmilyandTony.com


Special discounts for listeners of Sex With Emily: