About Dr. Emily Morse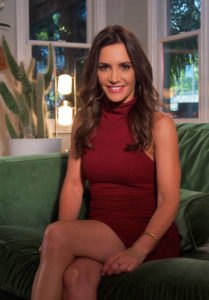 In 2005, Dr. Emily Morse had an idea. What if, she thought, you could talk about sex the same way you could talk about any other topic? What if you could make sex — society's ultimate taboo — approachable, accessible and most-of-all, acceptable?
Leveraging her love of telling others' stories — Morse's media career started in 1999, when she produced a documentary on the mayoral race in San Francisco called "See How They Run". The doc itself — which would go on to win awards and even air on PBS — was perhaps most pivotal for its role in sparking Morse's interest in having deep, meaningful conversations with individuals from all walks of life.
Since then, Morse went on to become a Doctor of Human Sexuality, co-host the famed Loveline Radio Show with Dr. Drew Pinsky, and star in the Bravo TV series, Miss Advised. She's been named as one of Esquire's & Stylecaster's top sex & love podcasters, and voted the #1 dating & sex expert to follow on Twitter. She is an author, masthead contributor to Cosmopolitan Magazine, and creator of her own mobile apps.
As sex becomes an increasingly complex topic to navigate, Morse is a friendly, non-judgemental and open-minded voice that cuts through the clutter. Focused on inviting people into the conversation, versus calling them out, she aims to be a source for down-to-earth, relatable and unbiased information on sex, relationships, and all that they entail.
The Sex with Emily Podcast
Now the longest running sex and relationship podcast, Sex with Emily is downloaded nearly one million times each month and continues to sit at the top of most major charts. The show is available on multiple platforms including iTunes, iHeartRadio, Spotify, Soundcloud and many more.
Sex with Emily on SiriusXM Radio
Launched in November, 2018, Sex with Emily can be heard Monday-Friday on SiriusXM Stars Channel 109, 8pm-10pm Eastern, 5pm-7pm Pacific. As the ONLY nationally-available sex and relationship advice show on broadcast radio, Sex with Emily is now delivering Emily's judgment-free insights to millions of listeners across North America. To listen free, Click Here.
Dr. Emily Morse on Broadcast
Beyond radio, Emily has shared her expertise – and life – on television. She was a permanent cast member on Miss Advised, a Bravo reality show featuring Emily's podcast and real-life adventures as a single woman living in San Francisco.
Emily can frequently be seen as a guest on television programs like The Today Show, The Doctors and more. Networks including NBC, CBS, ABC, HLN and more have turned to Emily to serve as their sex and relationship expert on a variety of segments and specials.
Dr. Emily Morse in Print
As a contributor to popular publications like Glamour, Cosmopolitan, Bustle, Men's Health, Harper's Bazaar, Ask Men, and many more, Emily regularly addresses reader questions and provides her input on an array of sex and relationship topics. Always current, always fresh, and always caring, her articles aim to help men, women and couples of all ages become more comfortable with themselves and their sexual wellness.