About Emily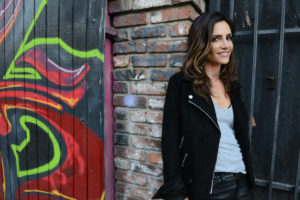 Emily Morse is a sex and relationship expert, Doctor of Human Sexuality, and creator and host of the iTunes top-rated podcast Sex with Emily, which has helped millions of people achieve the love life they desire. Recently Esquire Magazine named Sex With Emily as one of the Top 12 Sex Podcasts, and Morse has been voted the #1 dating and sex expert to follow on Twitter. Thanks to her educated and friendly approach, Emily has proven to be the go-to expert for all things sex and relationships.
2015 marked the 10th anniversary of the Sex with Emily Podcast. Since then, the show has evolved from homemade experiment to professionally produced, and has elevated Dr. Emily to true celebrity status. To date, the Sex with Emily Podcast has been downloaded nearly 40 million times.
In 2016, the Sex with Emily show was ranked as iTune's #1 podcast in both the Health and Sexuality categories, and reached as high as #6 of ALL podcasts on the platform (March, 2016). The show draws questions from listeners all over the world seeking Dr. Emily's advice on a range of topics. Emily frequently welcomes celebrity guests who join in the conversation – both about their own experiences and commenting on the topics and advice featured on the show.
In addition to her award-winning podcast, Emily served as co-host of the nationally-syndicated radio show, Loveline. As a regular voice opposite Dr. Drew Pinsky and Mike Catherwood, Emily delivered her brand of familiar and friendly advice to the show's live callers.
Beyond radio, Emily has shared her expertise – and life – on television. She was a permanent cast member on Miss Advised, a Bravo reality show featuring Emily's podcast and real-life adventures as a single woman living in San Francisco.
Morse can frequently be seen as a guest on television programs like The Today Show, The Doctors and more. Networks including NBC, CBS, ABC, HLN and more have turned to Emily to serve as their sex and relationship expert on a variety of segments and specials.
As a contributor to popular publications like Glamour, Cosmopolitan, Bustle, Men's Health, Harper's Bazaar, Ask Men, and many more, Emily regularly addresses reader questions and provides her input on an array of sex and relationship topics. Always current, always fresh, and always caring, her articles aim to help men, women and couples of all ages become more comfortable with themselves and their sexual wellness.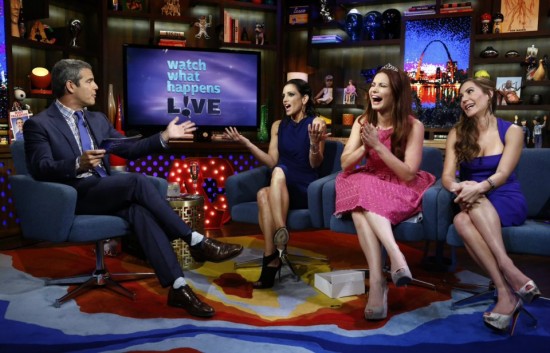 Emily on Bravo TV's Watch What Happens Live