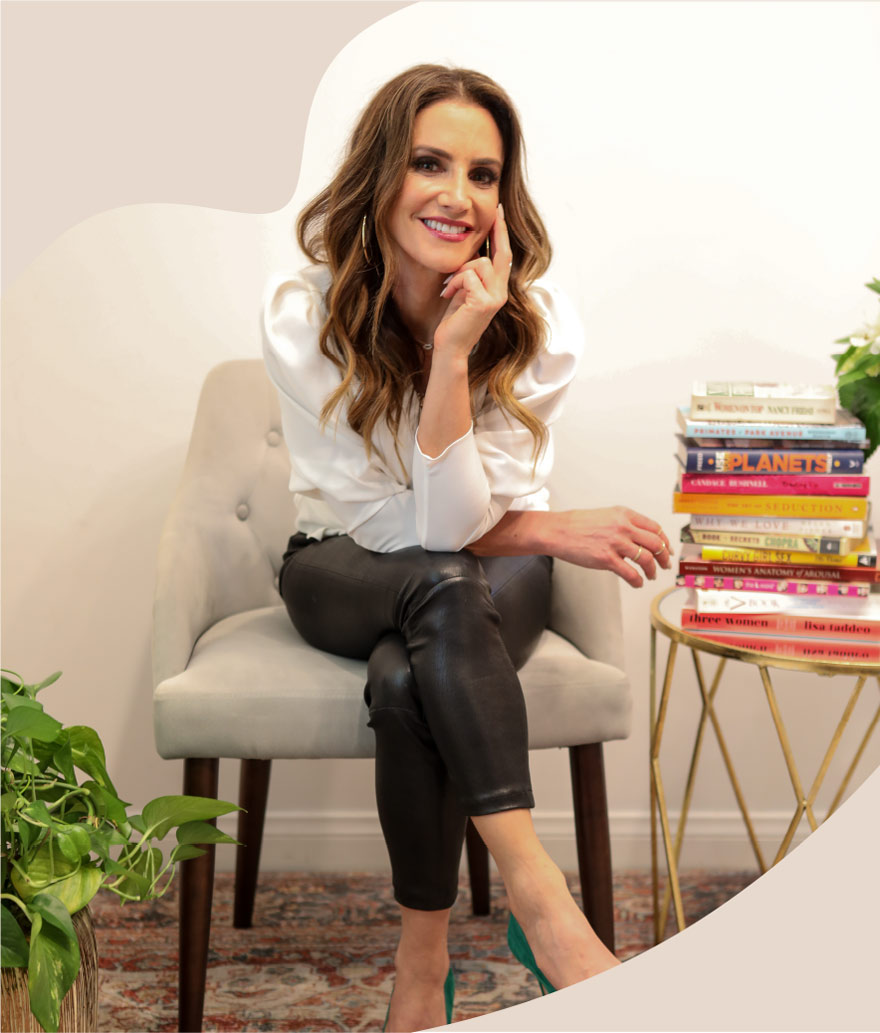 Meet
Dr. Emily Morse
Doctor of Human Sexuality, Emily Morse, is on a mission to liberate the conversation about sex and pleasure. Over the last 18 years, Morse's work has made her the best-selling author of Hot Sex: Over 200 Things You Can Try Tonight!, a pioneering MasterClass Instructor on Sex and Communication, live SiriusXM radio host and executive producer, and host of the #1 Sexuality podcast on iTunes, Sex With Emily.
Morse has helped millions of people around the world navigate their sex lives. Her candid conversations challenge cultural taboos, misinformation and awkward sex talks to create a future where people can deeply connect and embrace pleasure-filled lives.
Emily has been profiled in The New York Times, Forbes, and The Times of London.
Today, Sex With Emily is the longest-running sex and relationship podcast, and an endeavor that Morse has grown into a thriving media company. Learn more at SexwithEmily.com or by following @SexwithEmily on Facebook, Instagram and Twitter.
"Our relationship is the best it's ever been because I'm confident when having sex."

"You've helped me express myself to a whole new level. Thank You!"

"I recently stumbled upon you and WOW. You have actually changed my life!"

"Listening to you has completely transformed our sex, communication, our marriage, and our lives."

"I used to have shame and guilt but your show has helped me feel more comfortable, confident, and curious about sex."

"You are constantly imploring your listeners to engage all senses during a sexual experience."

"She tells me she has the most intense orgasms now — thank you for making sex normal."