Episode 348 – The Future of Fellatio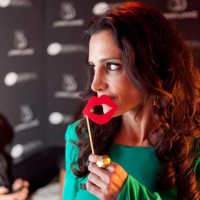 Emily helps teach a kissing workshop at Good Vibrations. A guest on the show asked her to be his demonstration model. Emily agreed to kiss him in front of a classroom full of people, all for the sake of helping people of course. Her advice: kiss your partner the way you want to be kissed. Ask them to kiss you back in the same way and then switch.
Also, the future of fellatio is a Masque oral gel strip that tastes like Mango. Emily gives tips on oral sex and open-relationships without jealousy.
Podcast: Play in new window | Download