How to Have a Kinky Quarantine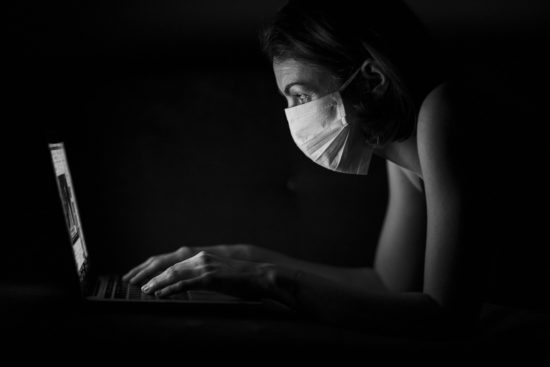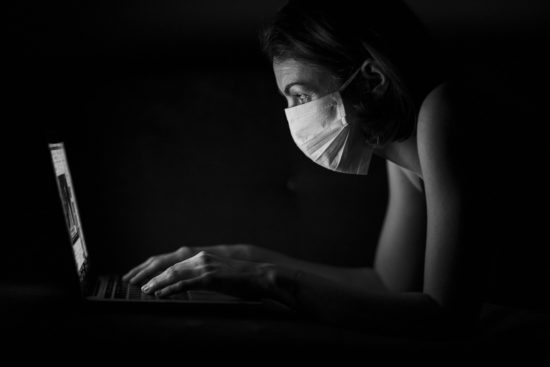 When more and more of us have been under government mandates to "shelter in place" or stay "safe from home" or, in other words "Quarantine and Chill," it has brought up all kinds of issues in our lives…and emotions.
One minute you're feeling frisky, the next you're chugging wine under your weighted blanket watching The Tiger King. Yeah. It's "Love In the Time of Corona," baby.
Well for us kinky folks (or those who would like to be), Covid-19 can be a real boner kill. But don't despair! You might be tempted to go all vanilla right now, but your kink flag is still there! So let's see how we can keep it flying, shall we?
Start with your kinky brain
Your personal eroticism begins in your mind. And a kinky mind is a terrible thing to waste.
While you are stuck at home, consider broadening your kinky mind-scape by checking out some great porn or kinky sexy movies (I like the classic Belle de Jour). Or even better, check out what other people are doing. There are online forums like Fetlife.com where people are talking kink (and the kinky things they have done or want to do once this is over).
Maybe start a kinky convo about fantasies with your partner or someone fun if you are single. Now is the time to open up! (Make sure you get consent first.) Take this kinky questionnaire and compare results. Or test your BDSM knowledge by taking this quiz. Now is a great time to educate yourself on BDSM and kink fundamentals, including consent and communication.
Explore new kinks or revive old ones. I just heard someone learn how to have an orgasm just from touching her feet! You never know what eroticism lies beneath the surface of your erogenous zones.
Create "erotic" distance while social distancing
Esther Perel, author of Mating in Captivity: Reconciling the Erotic and the Domestic, claims that, "Eroticism thrives in the space between the self and the other."
"Well, what if we don't have any space?!" you exclaim from your day-18 quarantined self.
For those of you who are quarantined with your partner, I can only imagine your pain. "Space" becomes a near impossibility if you are cooped up with your partner, plus pets and kids to boot. With public parks and farmer's markets now closing, our analog worlds are becoming smaller and smaller. We're confined to the same rooms as our partner for long periods of time.
In this situation, creating "distance" might seem difficult. But it is not impossible.
Here are some ways you can find Erotic Distance:
1. Sexting
Sexting is a great way to create some erotic kinky distance and share fantasies, nudes, lewds and other dirty things. If you are quarantined without a partner, you will want to boost your sexting game too! Use some FaceTime or Skype and have some good ol fashioned kinky phone sex. Sexting is a great way to stay connected with your erotic self and your partner, despite social distancing.
2. Set A Period Of No-Sex Time
Amp up the anticipation and excitement by adding a set time where you decide you won't have sex. The "freak" inside you can really come out when you create that sexual tension! (Saying "no sex" for a period of time can also operate as "reverse psychology" and make you want it even more!) I recently suggested this to one of the couples I coach and they freaked out at first but then saw it as a chance for a reset and also to build some sexual tension and actually got excited about it.
3. Don't Cuddle/Touch For A Bit
You can also create some distance by not touching, cuddling or even talking for a period of time. Taking that break as a conscious decision (mutually agreed upon) can be a big boost to your kinky sex life while in lock down. But make sure you discuss this and leave open the possibility that touch might really be needed during a crisis time such as Covid-19.
4. Ramp Up the Role Play!
Play! That is operative word here. As grim as things are right now in the world NOW is the best time to play. And kinky sex is the way that adults can play. So really dive in! Here is a role play "Starter pack" for you.
Dig out some costumes and do some sexy cosplay. Find some costumes on etsy and help out some small businesses. Even if you don't want to be "in character," you can always find some sexy lingerie, leather, or bondage-type outfits. Try hide and go seek- or other games that involve movement. You may even want to set up a full BDSM scene (here are some step-by-step instructions).
In the spirit of play, take out that list of kinks and choose one or two that you might have been too shy or scared to try. If you are quarantined away from your partner, try opening up a discussion and planning for a future play date that includes one or two new kinks. If you are quarantined with a partner, schedule an actual "play date" with phones off and after kids are in bed and responsibilities done for the day and really go for it!
Toys, Toys, Toys (and other "play" things)
Whether you are alone or with a partner during the Covid-19 quarantine, you can bring out your kink by using toys and "pervertibles."
You can order some new toys online, such as dildos, prostate toys, and other fetish items like floggers, restraints, ticklers, electro-stim and more!
Pervertibles are things you can grab around the house that you can turn into implements for BDSM play, like a scarf or tie or night eye mask for a blindfold, a spatula or the back of hair brush for spanking, clothespins for nipple clamps, or a credit card (you can lightly run on the skin and pretend it is the edge of a knife). You can have fun planning your own BDSM dungeon.
***
Is it getting hot in here??! Grab your "pandemic partner" (either in person or digitally) and get your kink on!
---
Emily Anne is a bestselling author, sex coach and educator, who specializes in helping people expand their sexual horizons through BDSM and kink. When she's not obsessively talking about sex, she's hiking through the Hollywood Hills. Get some sexy education on her Instagram feed!