SWE- Romantic or Repulsive?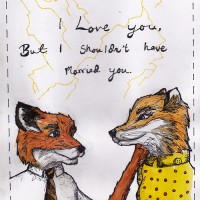 Emily talks with women about what they think is cute or cliche on V-day. Emily breaks down the most romantic and repulsive date ideas, from reading each other poetry in the tub to fancy fast-food, from heart-shaped boxes to shamelessly selling yourself on eBay…
Emily also talks about robberies at sex stores, elitist penises, sex with virgins, men who don't want sex, and men who do want sex but don't know how to get it.
Please support our sponsors: Masque & Good Vibrations
Use coupon code GVEmily20 for 20% off purchases of $100 or more at Good Vibrations