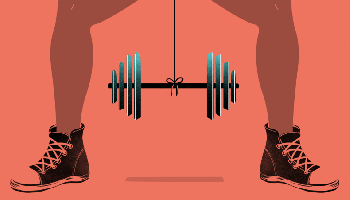 Work it, make it, do it, make us, harder, better, faster, stronger.
Although we rarely hear Daft Punk say much outside of their music, it's clear they're speaking our language in the ongoing quest for sexual prowess — pelvic prowess — to be exact.
With gyms, trainers, and health hacks galore, it seems "working out" can be found at any given corner.
So consider us pleased to know there's a simple secret behind making our wildest pleasure — and fitness — filled dreams come true!
It all boils down to just three words: pelvic floor health.