Very a few love stories are stronger than that of a woman and her vibrator.
When it comes to sex toys, most are made for a certain gender or person in mind, so while you can always use these accouterments with a partner, it seems like one person is getting a little more out of the experience. 
So, how do you find a toy that makes all partners involved happy, regardless of gender or orientation?
Mr. Hits & Mrs. are here once again to give you the low-down on their coupled experience to see if this toy is worth the hubbub!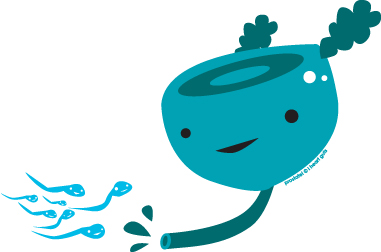 At the corner of happy and healthy, chances are you'll find something a bit more exciting than cold relief tablets from your local Walgreens alone.
Here also stands the prostate—a walnut-sized gland capable of revolutionizing the orgasm as average guys have come to know it. Earning its claim to fame as "the male G-spot", this pleasure-packed organ, when stimulated, is capable of both strengthening and intensifying climax by a whopping 33%!