6 Cunnilingus Tips to Make Her Moan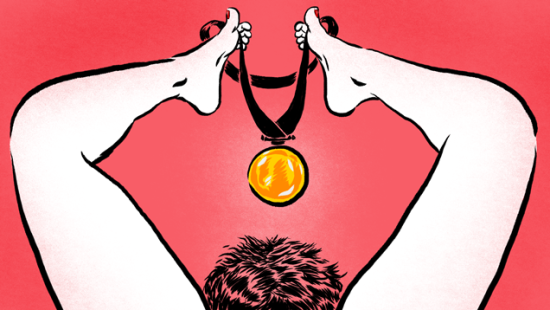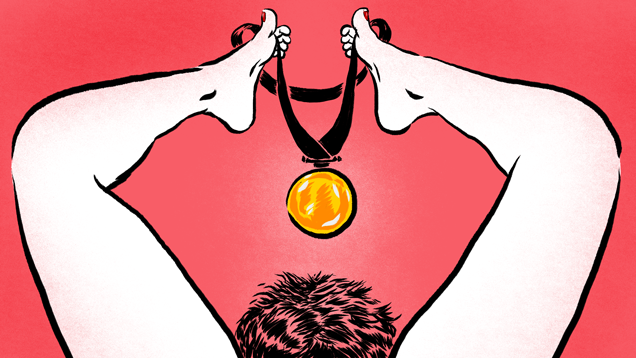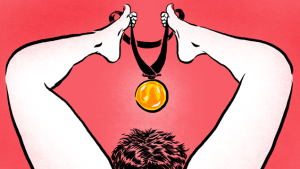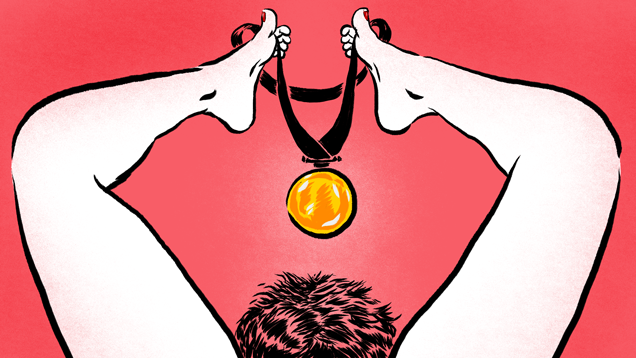 As much as we would love for every guy to be an expert in cunnilingus, that dream is a far cry from reality. We know you're not  mind readers, and vaginas are about as similar as snowflakes. What works for one dame may not work for them all.
When done correctly, oral sex gives all the parts of the vulva the attention they deserve, and shows us that you want us to be just as sexually satisfied as yourselves. Needless to say, in most of your relationships, being less than amateur at going down on your girl can cause sexual chemistry to sizzle out.
If any of this is hitting too close to home, don't give up just yet! Every guy has the potential to become a vaginal victor in the mouth marathon. So, before you let your mouth do the talking, try using a few of these tips to help you get your head in the game of giving head.
Take an Anatomy Lesson:
If you're traveling to a foreign land, you wouldn't explore the streets without a map or GPS, would you? Think of oral sex the same way; take the time to learn what you're getting into. Seriously, study the vagina. Google diagrams and facts, read a book if you have to. Hopefully you're already aware of the the clitoris, but learning more about all things vulva will amp up your skills and wow your girl. You want to learn about the labias, where the urethra is, and pay attention to the mons pubis (the what? Exactly). And although you're aware of the clitoris's existence, spend some extra time brushing up on all of its complexities. Did you know that there's an inner clitoris, different quadrants and clitoral legs? That's not even all of it! There is definitely more to that little guy than meets the eye. You should refresh yourself on her other erogenous zones, as well. Grab her butt, caress her breasts and her nipples, and kiss her inner thighs. Covering all of these areas at once will make her go crazy and make you seem like an expert.
Listen/Ask Questions:
It's true, you are never going to be able to read someone's mind (sorry to burst your superhero bubble). That being said, if your girl is telling you what she likes, then that's exactly what you should do. Pay attention to her words and her other verbal cues. Is she breathing heavily or moaning? Is she arching her back? These are signs of enjoyment, so if you notice them, keep doing whatever it is that you're doing. If she isn't making much of any kind of sound or movements, maybe something just isn't going right. If you aren't hearing any auditory validation, don't be afraid to ask questions. Ask her how she likes to be touched or let her touch herself first, so you can watch and try to replicate what she did with your mouth. It's the easiest way to know exactly what she likes.
Tongue Twisters:
Speaking of your mouth, it's important to use your tongue, but don't just lick her vulva like an ice cream cone. You want to start off slow, licking very lightly on her labias, the tip of her clitoris, and under the clitoral hood. Once you get more into it, a great trick to try is to spell the alphabet with your tongue around her clitoris. Once you find the letter that makes her whole body move, stick to it, going faster as she rises more towards climax. Keep in mind that one day, your girl may be loving the 'S' move, but be totally into 'G' the next, so never go straight to what you think her favorite is each time. In the midst of licking, try a little sucking as well. Despite appearances, her clitoris is not a straw, so BE GENTLE. Some women love this feeling, but other do not, so only use it if she responds favorably. Get creative, too! If you can roll your Rs, try doing that around her clitoris to simulate a buzzing sensation, or dirty talk to her while you're down there. And if it seems to be working, keep it up!
Lend a Helping Hand:
Just because it's called oral sex doesn't mean you can't also let your fingers do some of the work. When she's giving you a blow job, you want her to use her hands too, right? It works both ways. Plus, unless you have a Gene Simmons-esque tongue, you won't be able to stimulate her g-spot too well without some help. Inserting your fingers into her vagina will allow you to stroke her g-spot and lick her clitoris simultaneously for a blended pleasure experience. Using one or two fingers in a "come hither" motion will rub the g-spot perfectly. This is especially great when she's nearing climax because it makes her orgasms even more explosive. And, although you shouldn't stop using your mouth completely, using your hands as helpers will keep your tongue from cramping and give you a breather.
Lube it Up:
You might be wondering what purpose lube would have during oral sex; your mouth is wet right? Well, I don't know about you, but my mouth is not always overflowing with saliva. Sometimes, we need a little extra help in the fluid department, and that's where lube comes in. It keeps everything nice and slippery, and depending on the type of lube, can really enhance the experience. There are flavored lubes, making taste an excuse that is no longer valid. In fact, JO's new Gelato lube collection has delicious flavors like creme brûlée and hazelnut espresso to turn your partner into a sexy dessert you just can't wait to finish. Anything to add to your own level of arousal and excitement will most definitely add to hers.
Confidence is Key:
Have you ever gotten a blow job from a woman who seemed.. Apathetic? I would think it's a mood killer. The same goes for women. If you go down on her and you seem less than interested, it's going to be hard for her to stay in the mood. And maybe you are interested, but aren't sure how to show it. Just like in the dating world, in the bedroom, confidence is incredibly attractive. Tell her how much you want to please her; make eye contact when you can; let her know how much you enjoy what you're doing; anything to show her you're face is right where you want it to be! She'll be able to vibe off of your energy which will help her keep her mind set towards climax.
Whether you're a cunnilingus king or not, there are always more techniques to learn, positions to try, and ways to enhance your oral sex skills. In fact, just the gesture of trying to please your girl and blow her mind shows that you care about her pleasure just as much as your own. Try new things, experiment to find what works. Flip her around on all fours if she's normally on her back. Have her sit on your face or bring in some 69 action! And seriously, study a vaginal diagram, it will really help you. The better you make her feel, the more likely she'll be to return the favor.