Doing It Doggie Style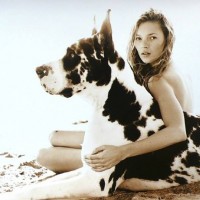 Why do we love doggie style so much? Is it because we are scared to stare our lover in the eyes during sex?  Or maybe it's because we're all a bunch of crazy animals?
It's probably because doggie style offers the deepest penetration of all the sex positions. For women, it can mean incredible G-spot stimulation. And many men enjoy the fact that it's a super comfortable and very visual (you get to stare at her beautiful behind).
Beware, doggie style can get rough. But you can also keep things slow and sensual. If you want to gaze lovingly into your partner's eyes while getting it from behind, she can look over her shoulder and give him a kiss or lip nibble.
Doggie Style is also a great position for anal sex. Whether you're doing anal or not, she can use her arms to brace herself against the mattress or headboard, which facilitates deeper thrusts. Or he can grab her wrists from behind, supporting her upper body. 
Doggie Style Directions
1. Start with her legs in between his, and experiment with how she raises and lowers the top half of her body. Try both bent and straight arms.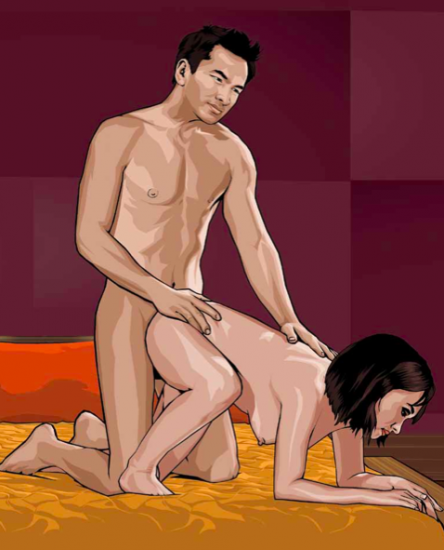 The Fire Hydrant
2. He can use his hands to help with the motion. When he grabs her hips, he has more power to thrust.
3. If she's got strong arms, he can sit back on his heels while lifting her knees and wrapping them around his body as she slides back and forth on his body.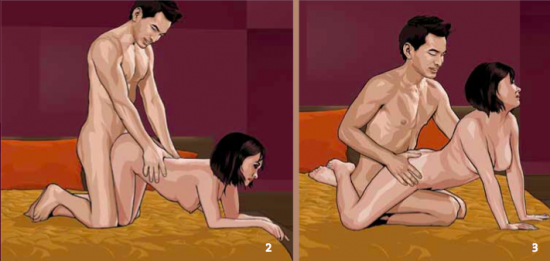 The Bassett Hound                                                             The Great Dane
4. When she's this low, she can take a break while he does the work– or she can rock into his pelvis to increase the intensity.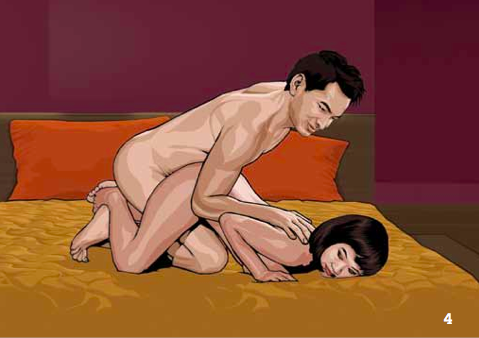 Images from my book, Hot Sex: Over 200 Things You Can Try Tonight  
Doggie Style Tips
1. Doggie Style puts pressure on knees and elbows so choose a soft surface or pad with pillows. You can also experiment using pillows under her hips to vary the penetration angle and make things a little more cozy, comfortable, and relaxed.
2. When she lowers her chest, arches her back, and moves her legs outside of his, he can get deeper
3. Amplify her sensations by stroking her hair, breasts, and clitoris. Remember, most women need clitoral stimulation to orgasm during sex. And doggie style doesn't offer any! So make sure someones rubbing her clit while you're doing it doggie. Trust me, more women would say their favorite position is doggie style if there clitoris is getting some too.
My favorite position might just be doggie style with a vibrator.