Doing It Doggie Style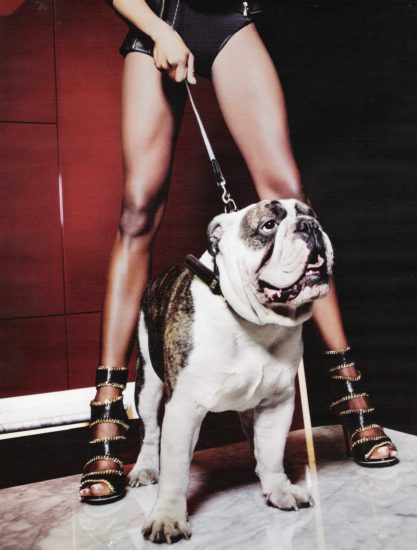 Why do we love doggie-style so much?
Is it because we are scared to stare our lover in the eyes during sex?
Or maybe it's because we're all a bunch of horny animals at heart?
It's probably because doggie style offers the deepest penetration of all the sex positions.
Doggy style can mean incredible G-spot stimulation for vaginas.
Many people enjoy the fact that it's a super comfortable and very visual position (you get to stare at a beautiful behind).
But beware, doggie style can get rough.
However, you can also keep things slow and sensual. If you want to gaze lovingly into your partner's eyes while getting it from behind, they can look over their shoulder and you'll see how much they're enjoying it.
Doggie Style is also a great position for anal sex. Whether you're doing anal or not, you can use your arms to brace yourself against the mattress or headboard, which facilitates deeper thrusts. If you're the one behind, try holding your partner's arms to supper their upper body.
One of the many great things about doggie style is anyone can enjoy it, regardless of gender. You can penetrate your lover with fingers, a penis, or a strap on.
Fun Twists On Traditional Doggie Style
1. Experiment with having your legs between theirs, and then their legs outside of yours. See how different it feels for both of you when the person being penetrated raises and lowers the top half of their body. Try both bent and straight arms. Bottoms can try pulling up one new to experiment new angles and sensations.
2. For all the bottoms out there, don't be afraid to control the pace by rocking your hips back and forth, or reaching back and moving your partner's hips to show them. Tops can experiment with going hands-free, or grabbing their partners hips, which gives you more power to thrust.
3. If the bottom partner strong arms, the top partner can sit back on their heels while lifting their bottom's knees and wrapping them around their body as the bottom slides back and forth.
4. When your partner is this low, they can take a break while you do the work– or they can rock into your pelvis to increase the intensity.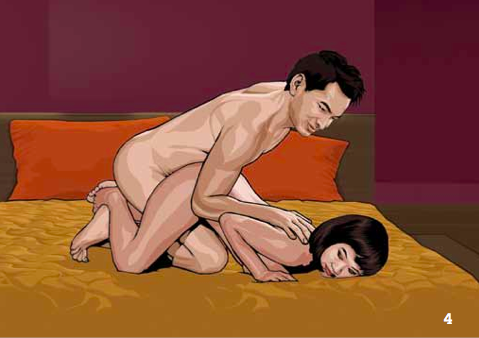 Images from my book, Hot Sex: Over 200 Things You Can Try Tonight
Doggie Style Top Tips
1. Doggie Style puts pressure on knees and elbows so choose a soft surface or pad with pillows. You can also experiment using pillows under their hips to vary the penetration angle and make things a little more cozy, comfortable, and relaxed.
2. When the bottom partner lowers their chest, arches their back, and moves their legs outside of the top partners, penetration can get a lot deeper…
3. Amplify the sensations by stroking all over your partner's body. Don't focus solely on the genitals and forget about the other great erogenous zones.
4- Remember, most vulva's need clitoral stimulation to orgasm during sex. And doggie style doesn't offer any! So make sure someones rubbing or holding a toy an any clit's involved while you're doing it doggie. Trust me, more women would say their favorite position is doggie-style if their clitoris is getting some action too.
***
So there you have it, my top doggie-style tips and tricks.
In fact, my favorite position might just be doggie style with a vibrator. Try it out today!