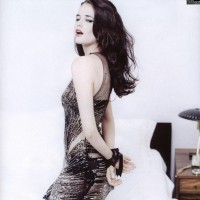 Even sex gets boring if you do the same thing all the time. Here are five kinky sex ideas that will get you vibrating, spanking, biting, teasing, and talking dirty in no time.
1.

 

Bring a Vibrator Into The Bedroom
Pleasure yourself in front of him using a vibrator, or let him be in control of the vibrations. Having sex with a vibrator can also increase your chance of orgasming during sex. Choose a position like doggie style or missionary position with your legs over his shoulders. You should place the vibrator on your clitoris and apply pressure while he thrusts in and out.
Read More

»
Posted by
Emily
| 0

comments