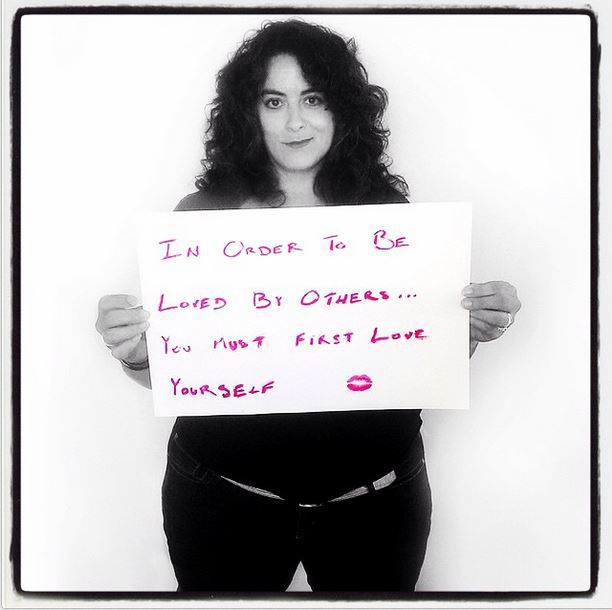 Sexual confidence is a hard mark to hit for women, whether you're a size zero or a size fourteen. We put so much pressure on ourselves to look and act a certain way but sexiness is something that starts from inside. It isn't something that anyone else can give you.
Working at Sex With Emily, there is a constant stream of women – smart, beautiful and talented – who want to know how to feel sexier. The surprising part is that they come from women of all shapes and sizes. We all want to feel like the sexiest lady in the room, and when we don't, it makes the whole act of having sex feel like faking it. We start to doubt ourselves and our relationships.
In my formative years, when my body made the jump from cute girl to chubby young woman, body confidence itself was a cruel joke. Even after I graduated high school and shed the weight, I never got over that feeling of wanting to hide my body and not feeling sexy in my own skin. No amount of sex or compliments could help me shake it. In fact, I still battle it to this day, and it weighs heavily on my relationship and my sex life. Constantly wondering "Does he find me attractive?" or "Can I really wear this?" or the ever-popular mid-sex thought:  "Do I really look sexy from this angle?" are all thoughts that will torpedo your sex drive if you let them.
Good Vibrations – a sex-positive company that specializes in woman-focused, high quality sex toys – launched a campaign called "Sexy At Every Size". Their aim was to help women everywhere celebrate body-positivity and sexual empowerment for all body types, which I found to be really inspiring.
So in the spirit of sexiness at every size, here are some tips to help you cultivate that much-needed sexual confidence and learn to love the skin you're in. Continue Reading