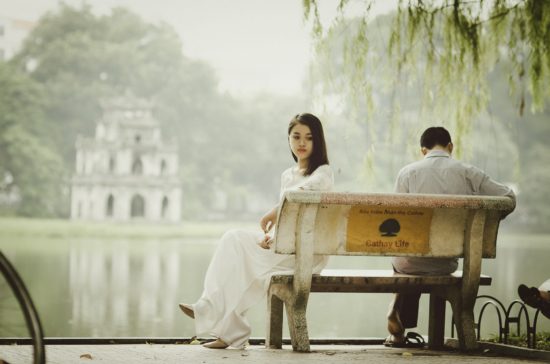 Like a Chia Pet you totally forgot about, resentment can grow without anyone really noticing. One day, over coffee and bagels, seemingly out of nowhere, you realize you can't stand the way your partner chews. Not only that, you can't stand how they never help with dishes. They take up so much space in your house and made you cancel plans to go to their work event. You love your partner and have no plans on calling it quits, and yet, you can't help but notice that resentment is there in full force.
Maybe you keep asking your partner to help around the house and you keep getting ignored. Maybe you can't stop wondering if you would quit your job and move to another city to be with your boo. Even the best relationships have their bitter moments.
Though inspirational memes and canvas tote bags worn by women at the farmers market may tell us to "Speak Our Truths", the truth is, being honest with the people you love can be really frickin' difficult. And when you've been dealing with the same problem over, you just noticed that you're feeling kind of off about something, or you're so far deep into a relationship conflict you've given up hope — it can feel impossible to know how to come clean about your feelings and move forward together.