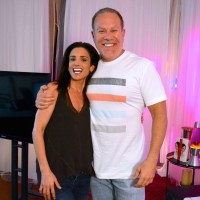 Today's episode answers the age old dilemma for men and women: How can I enjoy a more fulfilling sex life? Flooded by listener emails about dissatisfying sex lives, this show focuses on the "orgasm gap" between men and women.
Men tend to arrive to the party earlier than women (on average) so how do we close this gap so everyone can have their fair share of orgasms? Women can have multiple orgasms, so why do men have 3 orgasms for every 1 that women have?
Todays Emily explores the world of the "minute man" and how to last longer in bed. So what is the exact definition of Premature Ejaculation (PE)? In the studio contributing to the dialogue along with Anderson is Jeff Abraham, CEO of Promescent, the only FDA approved treatment for PE.
Sure, Erectile Dysfunction (ED) is covered by drugs such a Viagra but there's never been a fix for PE or even for guys who just want to last longer in bed. If she takes 25 minutes to climax and he takes 10 minutes, what's the solution? Continue Reading
Podcast: Play in new window | Download