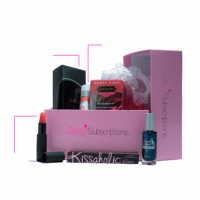 If you're like me, you haven't gotten over the thrill of online shopping.. and it's a problem. The problem is, with great online shopping power also comes great risk: What if you don't like the product? What if you have buyers' remorse? Now you have paid $45 for a face cream that makes you itchy, and you're stuck with it!
Well, now I found something that comes with much less remorse, and a whole lot of pleasure.
Monthly subscription services are all the rage. Popular sites like Birchbox and Ipsy send you sample products from all of your favorite companies, and you get different products to test every month for a small fee. This allows you to try the best products and decide what you like, before committing completely.
Read More

»
Posted by
Madison
| 0

comments