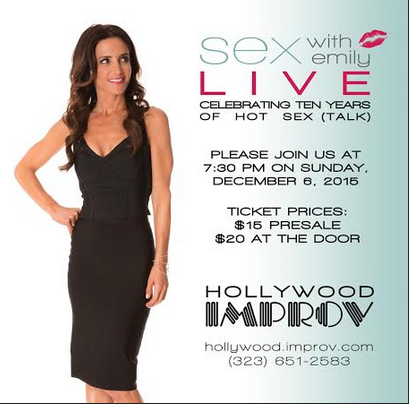 When I started the Sex With Emily podcast in 2005 at my living room table, I wasn't thinking that it'd actually become my career. I figured it was a pit stop on the way to figuring out my next move.
It was the first year of podcasting, and it seemed like an interesting medium even though no one knew what it was (and that hasn't changed much) but I thought I'd see what it was all about. If I could interview people about my favorite topic all day long and change the world, why not?
I had always been fascinated by relationships and sex. What makes a relationship last? What constitutes amazing sex? Is it possible to have both and if that ever happens, will it last?