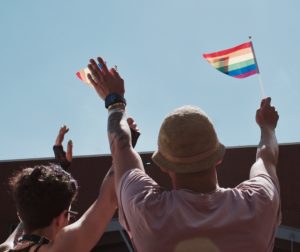 June is the month of pride for LGBTQIA+ people all around the world. And though it's a time for us to celebrate, you don't have to be queer to join the party. Being a queer ally can feel like a complicated concept, but it just takes a little bit of work.
To be a queer ally, this year and every year, means coming in service to queer people, especially queer people of color. It's listening and reflecting. It's understanding how systems of oppression work and your role in dismantling those systems. It's learning, but more importantly, it's unlearning.
Here are some first steps toward being a supportive ally.