5 Ways to Have More Adventurous Sex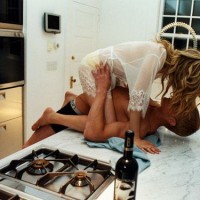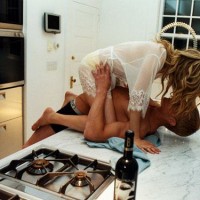 By adventurous sex, I don't mean climbing a mountain just so you can do it hanging off a cliff. But you might want to at least leave the bedroom.
Even sex can get boring if you're doing the same thing every night.
That's why Cosmopolitan asked for my advice on how people can have more adventurous sex.
Now you can too…
1. Think Outside the Bedroom
Simply switching up your location is a novelty and will up the lust factor. Climb on the washing machine during the spin cycle, jump in the
shower
for some steamy sex, or take the action to the couch, which can help you bend into positions that just aren't possible in bed (just think of what you can do some pillows and an armrest).
2. Make a Sexy Bucket List
Write down all the possible places in your house—and
outside
of it—that might be fun locales for getting it on. Then, over the course of a month, see how many places you can cross off your list.
3. Eyeball Delights
Watching erotic films together is not only a turn on but it can be a great tool to explore some new moves to try in the bedroom.
Turn on a
steamy flick
that you feel comfortable with, and use it as a guide to tell your partner what turns you on and what you're dying to try with them.
4. Share Your Toys
Your favorite
sex toy
doesn't need to be reserved for personal pleasure. Rev up your between-the-sheets action by inviting your go-to toy to play along. You may even learn some fun new things about your partner's sexual preferences.
Bonus for your partner: The vibration can feel really good for them, too. My favorite couples toy is the
WeVibe Sync,
because it's hands-free and subtle with powerful vibrations.
5. Try a Little Bondage
Relinquishing control with
bondage
can be a huge turn on, and you can easily have some major O-inducing fun.
Start with your partner lying face down, then blindfold them and bind their wrists above their head with a necktie or scarf. Then, give them a sensual massage using
warm oil
.
Remember, life is an adventure. Enjoy it by having sex in as many places as possible. Don't forget to bring some props and an open mind.