Friends With Benefits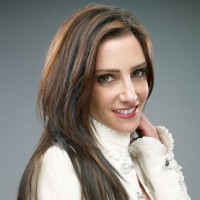 Dear Emily,
I'm a 29 year old from Atlanta with a "Friends with Benefits" issue. She is 34 and has been a friend of mine for the last 8 months. I liked her in the beginning, was shot down, and we remained friends. Recently she came by my apartment and things happened, started with kissing then manual simulation. No intercourse.
We've discussed a "Friends with Benefits" relationship which I am fine with. One problem – she told me after our weekend together she is sleeping with a man from her office, unprotected. This has weirded me out to no end… She wants to know if I'll sleep with her with protection. She is also dating another man as well… My brain tells me these are red flags and my other head is telling me to go through with sleeping with her. The weekend fun we had was amazing… And there wasn't even intercourse.
What do I do!?
– 29 in Atlanta
PS – I bought your book, Hot Sex… Really enjoying it!
Dear 29 in Atlanta,
You're writing me about your Friends With Benefits (FWB) situation because you likely know it's a bad idea and want me to confirm that it's a bad idea.  Pay attention to those red flags, and shut this party down before it gets started.
In Friends With Benefits situations, it's often the case that one person tends to start liking the other person and wanting a real relationship. If you liked her in the beginning those feelings probably didn't go away. If anything, the fact that she's sleeping and dating other people has made her unobtainable and more desirable.
Friends With Benefits situations work best if both people are happy being single and don't mind if their FWB is sleeping around. Which brings me to my next point– she's having unprotected sex with someone else. Not only is this unsafe for your sexual health, but you've taken a backseat to everyone else she is sleeping with.The only way you could get away with a FWB relationship with her is if you had no emotional attachment. But since you've been friends with her for a while and admitted that you liked her, I just don't see it working out. Save yourself the emotional trauma, and find someone else you're attracted to that actually wants to be with you.