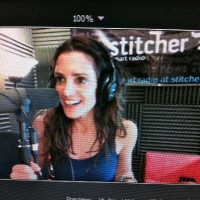 People say that Friend's With Benefits (FWB) never work, but that's simply not true. You might just be the perfect candidate for a Friends With Benefits situation if you're at the right place in your life to have unabashed, no strings attached sex. I'll tell if you can handle a Friends with Benefits and how to get one. Hint: It doesn't actually have to be someone you're good friends with. Sometimes it's better to turn a sexy acquaintance into your FWB.
It's important to realize Friends With Benefits don't last forever and in some ways are too good to be true: the perks of consistent sex in a relationship without the relationship drama. One person usually becomes more emotionally invested in the relationship than the other person. If you do want to have a Friends With Benefits relationship I'll tell you the rules you have to play by.
I also cover the most awkward moments between the sheets and what to do when they happen. And speaking of awkward times and nocturnal emissions, is it okay to hook up with an old high school friend?