How to Get Kinky When Your Partner Isn't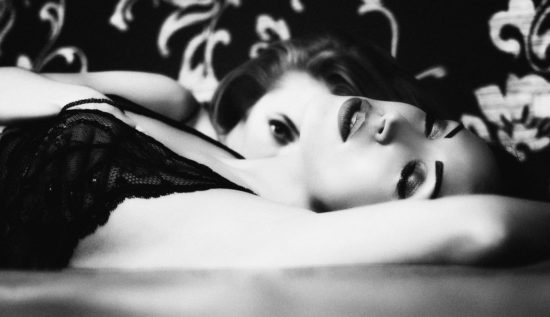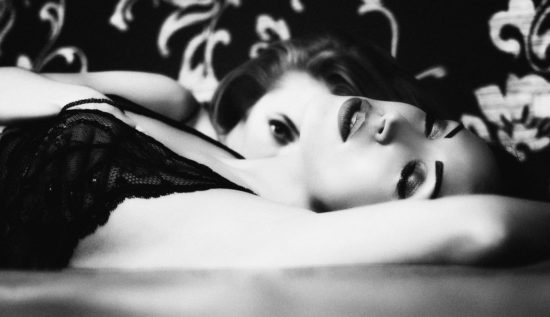 Have you ever wondered how to explore some of the kinky aspects of sex, but felt unsure how to broach it with your partner?
Perhaps your lover has told you they identify as "vanilla" (which simply means non-kinky), but you have some burning BDSM desires?
Don't lose hope! On today's blog, I'm going to show you how a kinky person can still get their needs met, even when their partner is vanilla.
Communication is Everything
The most important tool you can have in your sexual toolbelt is healthy sexual communication. This goes double for kinky folks. So, first things first, begin by having an open, non-judgemental conversation with your partner. For maximum success, please have this conversation outside of the bedroom. I often suggest that you ask your partner "how would you like to have conversations about sex?". They may have specific requests for how to be most comfortable during these conversations.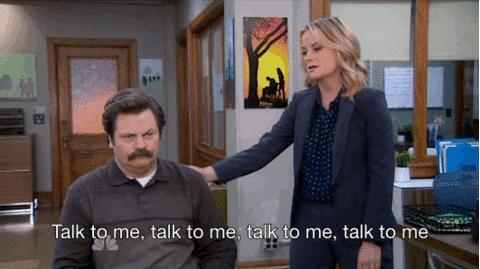 It's key to stress to your partner that your desire to explore kinky sex is not a reflection of any dissatisfaction with your current sex life. Instead, it's because you view sex as an ever-expanding vehicle for pleasure. You wouldn't want to eat the same meal every day. Even if it was your favorite meal in the world. Also, be specific in your conversation, with no vague comments or generalizations. It also doesn't hurt to throw in a compliment or two. Talking about sex can be unsettling for some folks, and feeling reassured first can help the conversation go smoothly. For example, you might say something like:
"Hey babe, I'm really excited to talk to you about our sex life. I absolutely adore having sex with you, it brings me so much pleasure. I've noticed lately that it really turns me on when you slap my butt and are a little bossy with me. I'd love to explore that more, perhaps try some impact play and even explore some Dominance and submission. How would you feel about that?"
It's simple, kind, sexy, and to the point. Make sure to give them all the time they need to think about this, and be clear you're not pressuring them.
Defining "kinky"
When you're having this conversation, it's very important to be clear about what "kinky" means to you. To some people, when they hear the word "kinky" they have automatic assumptions about how that might look, which may deter them. When I've asked my clients what they think of when they hear "kinky" their answers have ranged from "leaving the lights on" to "being locked in a sex dungeon with nothing but a bucket". So… yeah, please be specific.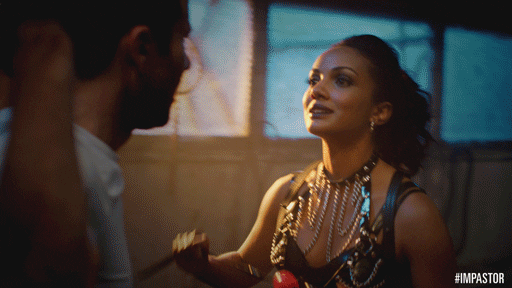 If you're not sure what kinky means to you, that's okay too. You can read blogs, fill out a fun sexy list, either together or solo, and even do a BDSM quiz to see what piques your interest. Also, you can just say to your partner "I'm not sure exactly what this might look like, are you interested in exploring together, or would you prefer I come to you with a more concrete picture?".
The important aspect of this step is that you're working out what type of kinky sex you'd like to explore, and co-creating how that might look with your partner.
The Response You're Hoping For
Now, there may be a specific response you're hoping for from your partner. It usually sounds something like "that sounds amazing babe, let's try it tonight!". I urge you not to hold too tightly to any specific response from your non-kinky partner. They may be open to it right now, or they might not be. A "no" now doesn't mean a no forever. And if it does, that's their right to have consent over their sexual expression.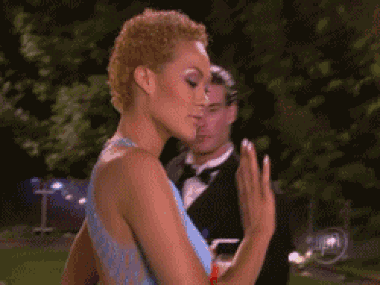 If it's a no forever, you'll need to decide if being able to explore partnered kink is a dealbreaker for you. If so, you may want to have a conversation together around consensual non-monogamy, and how that could look for you. But remember, partnered kinky sex isn't the only type of kinky sex.
Solo Kinky Sex
Regardless of how the conversation with your partner went, I strongly encourage you to explore having kinky sex solo. This helps you develop sexual independence, and figure out what you like, what you don't, and you learn so much valuable information about your sexuality.
Solo sex is a safe container for sex-ploration, so even for those of you with vanilla partners who are interested in exploring kinky sex together, still try it out by yourself too! Here are some of my favorite ways to do so:
Reading kinky

erotica

.

Using a

blindfold

on yourself during solo sex.

Watching kinky

ethical porn

.

Incorporating safe self-

bondage

into solo sex or solo foreplay.

Writing your own kinky erotica (which you could also send your partner afterward if you felt comfortable).
The Most Valuable Tool
Being kinky is like a secret McGyver superpower. Sometimes in a practical sense, when you're rustling up some kitchen implements to use for impact play. More often it's using your mind to create amazing erotic landscapes. This superpower is the most valuable tool I can give you for exploring kink with a vanilla person: get creative.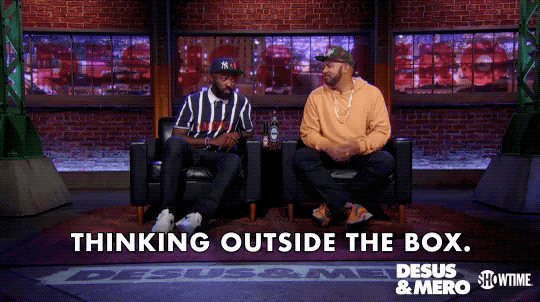 Ask your partner if there are any elements of kink that they find intriguing, and then work together to create something that turns you both on. For example, I recently had a client who was interested in exploring Dominance and submission, but her partner was more intrigued by voyeurism/exhibitionism. Instead of trying to teach each partner to speak the other's language, I helped them create their own.
I suggested that each morning her partner could select some sexy lingerie for her to wear under her work clothes. She wasn't allowed to negotiate or complain, just say "yes sir".
In return, he could order her at any point during her workday to send him a photo of the lingerie. She slipped away to the bathroom to send him some sexy photos whenever he requested. Both partners were so turned on by the end of their day they could barely keep their clothes on long enough to get through the front door. All compromise, no sacrifice.
Wicked Games
Sometimes the idea of trying something new sexually is fun to one partner, but daunting to the other. There can be concerns about looking foolish while exploring, or wanting to do things "correctly". A great workaround for this is through kinky sex games. Click through here to get free access to 5 of my fave BDSM games that I give my clients!
***
I hope this blog has given you some useful tips and tricks to explore kinky sex with your vanilla partner. Remember, communication, creativity, and patience are key! Don't give up, don't lose faith, and don't pressure anyone, that's not a sexy vibe. Happy kinking kinksters!
---
Isabella Frappier is an Australian ex-pat living in LA, who swapped gumtrees for palm trees. She's a writer and a holistic Sexuality Doula, who specializes in body literacy, sexual sovereignty, and BDSM.
She is also a host on the popular new Sex Magic Podcast. When she's not busy championing her sex positive agenda, she—oh wait—she's always busy doing that. Follow her adventures on Instagram.