What Counts As Kinky Sex? (and how to have more of it)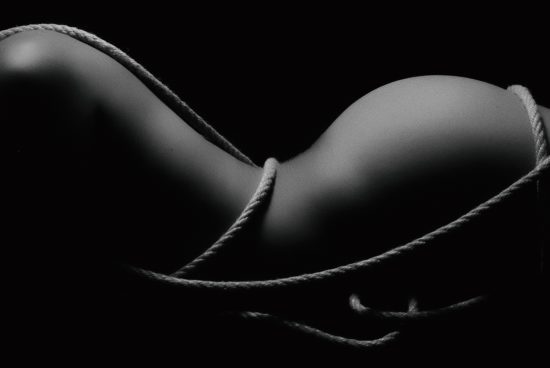 With the mainstream media finally accepting the kinkier aspects of sexuality, it leaves many people with some burning questions about kinky sex.
What defines sex as 'kinky?'
What's the difference between vanilla sex and kinky sex?
And, how do you start bridging the gap?

If you're reading this article, you've probably got some similar questions.
Lucky for you, I'm here to help.
What Defines Kinky Sex?
This question is a real humdinger. Most people like really clearly defined answers to their questions. Concrete answers make you feel relaxed and secure. But, I can't give you that today.
While my clients come to me for a variety of reasons, the most common theme of their concerns are "am I normal?". However, all sex and sexual desires are "normal" as long as they are risk-informed and consensual. Here's the thing, sexuality is a spectrum. What one person defines as kinky, another person will find extremely "vanilla" (non-kinky).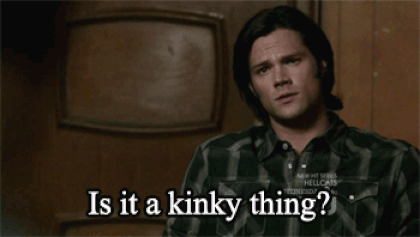 So, what actually defines sex as 'kinky' or not, isn't the actual sex acts at all. It is the perspective of the person having sex. And the perspectives of any other parties involved.
Vanilla Sex Vs. Kinky Sex
So then how do we differentiate between 'vanilla' and 'kinky' sex? It is distinguished by each person unique "sexual barometer" (this is a phrase I coined, not a real scientific term). This defines what level of pressure a partner feels comfortable putting on the standard (or their current) definition of 'sex'. I find this to be a helpful way to measure sexual desires and compatibility between partners. So what might this range look like?
Well, to one person, leaving the lights on for sex might be mindbogglingly taboo. For another, it might be a woman on top sex positions. Leaving the bedroom (or leaving the house) may be challenging to fathom for some.
Then you have the spectrum of people who find handcuffs, spanking, choking, roleplay, and dirty talk very kinky and exciting. Another set of people feel that things like golden showers, BDSM, tentacle porn, and voyeurism are taboo. Then, of course, there are those who dabble in the even darker arts, of knife play, urethral sounding, and scat play. Plus much, much more.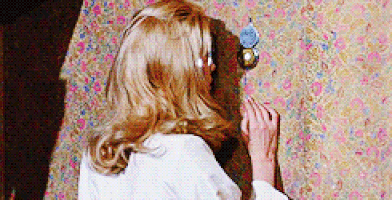 Truly, kinky sex is very much in the eyes of the beholder, and cannot possibly conform to any clear singular definition. So, know that we know that, let's look at how to explore more taboo sex.
How to Explore Kinky Sex Solo
I highly recommend that even if you have a partner, you explore the more taboo aspects of your sexuality by yourself first. It is so immensely important to have a rich healthy sex life with yourself. Plus, it creates a safe, judgment-free container to explore your kinkier sexuality.
Depending on specifically what you'd like to explore, this is going to look different for each person. Here are my general steps to get you started.
Step #1
Write a list of aspects of your sexuality that you'd like to explore that feel taboo to you. If you're feeling stuck for ideas, fill out this questionnaire, read some erotica, or watch some kinky ethical porn and see what tickles your…fancy.
Step #2
Next to each one, brainstorm 2-3 ways you could start exploring it. For example, if it's bondage you could: 1- Buy some cotton rope or bondage tape. 2- learn some bondage safety basics. 3- Teach yourself some ties with a book or video. 4- do a self-tie and then self-pleasure while bound.
Step #3
Journal about what came up for you during the process. What might you do differently next time? What did you learn about yourself or your sexuality?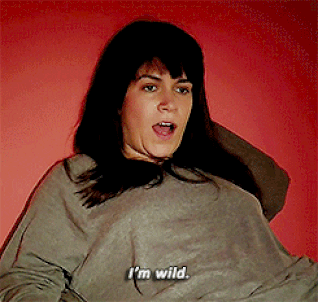 How to Explore Kinky Sex With a Partner
I highly suggest doing the steps above solo first, even if you're with a partner. Then when you feel ready, you can share your lists from Step #1 and find your taboo compatibilities. Together, brainstorm your ideas for how you'd like to start exploring it. Then, take small steps towards it. If there are skills to be learned, take a class and learn them together. The education and preparation can be a fun and sexy part of the process.
For example, if your shared goal for taboo sex is to have sex with the lights on, you would break it up into small manageable steps such as:
1- Have sex using a soft lamp or a safe candle as lighting.
2- Have sex during the day with the curtains partially open.
3- Have sex at night with a lamp or two on.
4- Have sex during the night with all the lights on, or during the day with the windows open.
Success! You can use this method for any type of kinky exploration, no matter how tame or wild.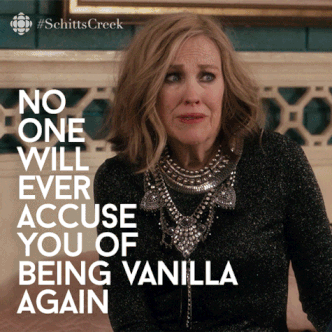 Aftercare, Always.
I always stress the importance of aftercare, even in the most 'vanilla' or routine sexual exchanges. Sexual communication is absolutely key to being a good lover, even for short term flings and one night stands. It also helps keep the spark alive in long-term relationships too.
It doesn't have to be a long, complicated or involved process. Simply chat about what some of the highlights were, what you'd be happy to skip next time, and anything that surprised you.
Particularly when you're trying something that feels taboo for the first time, it's so important to chat with a partner, and/or journal about how the experience was and what you learned.
***
So there you have it, your complete guide to taboo sex. What it is, and how to explore your taboo fantasies and desires. Now go dive into your personal taboos!
---
Isabella Frappier is an Australian ex-pat living in LA, who swapped gumtrees for palm trees. She's a writer and a holistic Sexuality Doula, who specializes in body literacy, sexual sovereignty, and BDSM.
She is also a host on the popular new Sex Magic Podcast. When she's not busy championing her sex positive agenda, she—oh wait—she's always busy doing that. Follow her adventures on Instagram.