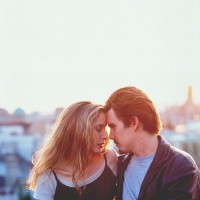 The best dating advice does not involve using pick-up lines. If use a pickup line, you better use it ironically. You will get rejected instantly if you say, "did it hurt when you fell from heaven?" with a straight face.
Never take yourself too seriously. Being funny will take you a lot farther than being sexy and mysterious, unless you're James Bond or something.
Here's how to meet someone, approach them, and not scare them away on the first date.
Read More

»
Posted by
Emily
| 0

comments