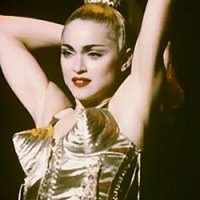 Is it possible to have a breast orgasm? Yes, yes it is. It's time to play with breasts like a grownup (motor-boating being an often fun exception). Emily breaks down the do's and don'ts of playing with the breasts. FYI don't twist her nipples, slap her breasts, or jiggle them, unless she's into that kind of stuff (she's probably not). You may be asking yourself why breast play matter so much. Well, women love getting their breasts played with (some more than others) and if you do touch them the right way she could even have a breast orgasm…
Also…
Emily analyzes emotionally detached men, because it's seems like there are a plethora of them wandering around. If you deny your emotions and bottle them up, they will find a way to violently explode. Deal with your emotions, people!
Virgin advice, because everyone is in need of some loving. Emily talks about how to get out of your shell and start meeting people.
The point of this Sex with Emily show is to get in touch with yourself, whether that means getting in touch with your breasts or your emotions (both very important, obviously). For virgins, this means doing work on yourself so when you meet the right person, you'll be ready for them. There's an orgasm with your/their name on it if you listen to my podcast. I'll show you all the moves you need to know! Someone's breasts are going to be very happy.
Special Offer for all my Breast Orgasm: Sex with Emily Listeners 
If you want to change your love life, check out my friends: Crazy Girl, Masque, and Good Vibrations.
Use coupon code Emily25 at checkout for 25% off your purchase at Crazy Girl.
Use coupon code GVEmily20 at checkout for 20% off purchases of $100 or more at Good Vibrations.