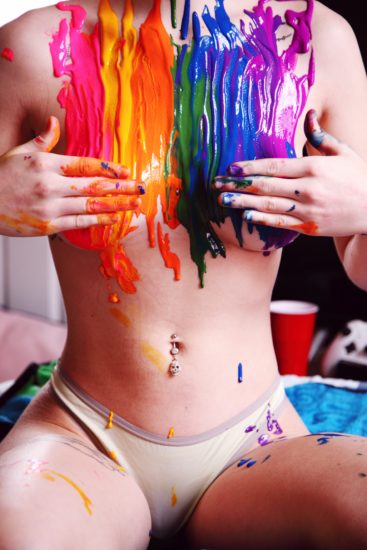 With some states coming out of Covid-19 lockdown, many people are venturing out, having BBQs, trying to responsibly socialize and might feel like they have been let out of jail of social "confinement." During the past few months of quarantine time (and especially since May was Masturbation Month), a lot of people have been focusing on masturbation as sexual release. Yay! But don't let up on this focus just because you are potentially unleashed into the world and able to start to touch others.
This month is Pride month, and this year, our focus here at Sex With Emily during Pride is "playfulness." In the theme of playfulness, finding new ways to play with your body is one of the best ways to spend Pride month!
Here are some ways you can "play" with your body.