Valentine's Day Gift Guide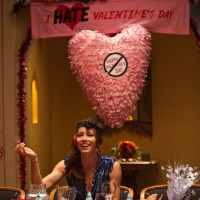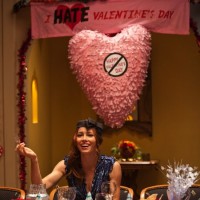 It's coming… Valentine's Day is less than a week away.  The Super Bowl is over and now it's time to focus on what's really important – love & orgasms.
Here's my sexy Valentine's Day gift guide whether you're in a relationship, single, or in a polyamorous love circle.
Here's what you should buy your partner. Heck, if you're single, this is what you should buy yourself. No matter how you feel about Valentine's Day, it's a holiday about expressing your love. And what better way to express your love then having a massive, "oh my god I now understand the meaning of life" orgasm?
Valentine's Day Gift Guide
1. Emily and Tony Aromatherapy Massage Candle
My massage candle is the perfect gift for Valentine's Day. The candlelight sets the mood as the wax pools into delicious massage oil with a Crème de Vanille, Coco, or a woodsy Fougerescent. Pour the massage oil on your partner and give them a back massage and then give them a _________ massage. Use your imagination. Massage is a great way to connect with your partner.

It's no secret that the Je Joue MiMi is one of my favorite vibes. It's discreet, adorable, and POWERFUL. Paired with a black satin blindfold, this makes for a romantic, adventurous, and tasteful gift. Oh, and did I mention extremely Orgasmic? Orgasms are a girl's REAL best friend.

Your partner will probably think you put this adorable Valentine's Day kit together yourself. The best part- you're actually buying a gift for yourself. Enjoy the vibrations, lickable body oil, lubricant and flirty Sex Checks–24 checks, each promising an erotic request or act. Plus it's on sale for $30. For ground shipping order from Good Vibrations by February 6th to receive before V-day.

The new Crazy Girl line was made for nights like these. I love their Lip-Nip-Tingle. It pumps up his/her nips and lips while creating a tingling sensation that sends a minty, feeling all the way down to your… toes. Use coupon code EMILY25 for 25% off at Crazy Girl Products.

5. Lovelife Share Couples Ring Vibrator
This pleasure ring will transform your penis into a vibrating Valentine's Day present for you both. Slide the heart-shaped ring on the base of the penis and make love while it vibrates against her clitoris.
6. The Original Magic Wand (The best Valentine's gift I ever gave myself!)
Ode to a Magic Wand
Who knew I'd spend so many wonderful years with you? Your electrifying love gives me strength in times of weakness, passion in times of boredom, and showers of orgasms during dry spells. These multiple orgasms spent together have been beautiful.
If the Original Magic Wand doesn't do it for you, I don't know who or what will. Play alone or with a friend.

The closest thing to experiencing the sensation of being inside a women without actually, y'know, being inside a woman. The Fleshlight was awarded the best male sex toy of the year because it fits snug around the penis and sends electrifying pleasure throughout your body. It even makes you better at sex (Check out the Stamina Unit Training Fleshlight). Even if you don't have a hot date on Valentine's Day, you can still get lucky!
Happy Valentine's Day lovers!