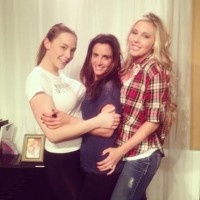 This year the incredibly sexy Samantha Saint and Chanel Preston are hosting the AVN awards, where I will be giving the keynote speech. AVN is the Oscars of porn and both ladies are nominated for best female performer of the year. I'll be giving away tickets to the AVN show on January 18th in Las Vegas (worth $200 a piece) . Follow me on
Twitter
to participate in the upcoming contest. Alright, let's get back to the porn stars… 
Chanel Preston gives advice on how to have extremely pleasurable anal sex. She would know, anal sex is the easiest way for her to orgasm (every man's dream).
Samantha Saint is more of a clitoral stimulation kind of a girl. She shares how she orgasms through clitoral stimulation and of course, the
Original Magic Wand.
Samantha Saint, Chanel Preston, and I discuss how to mix up your orgasms to have more powerful and consistent orgasms. One way to make her orgasm is through oral sex. The girls discuss cunnilingus tips, including how to suck and push on her clitoris.
The conversation quickly switches to penises and how to give the best blow job while cupping the balls. The porn stars describe the cup, twist, and suck method for a job well done.
Then the girls land on the male G-spot– the anus. They explain why every man loves to get his anus fingered.
Finally, Samantha Saint and Chanel Preston answer the question: what is one thing men could improve on to be better in bed? There answer isn't what you expect. They don't actually want to have sex like a porn star.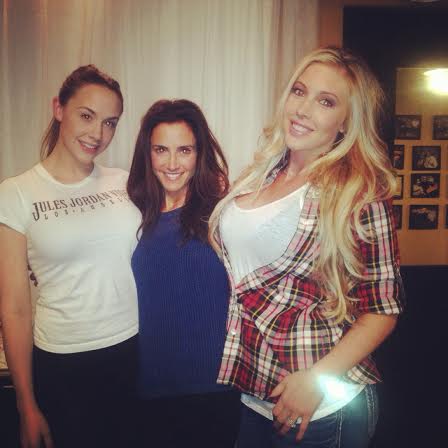 Chanel Preston, Emily Morse, and Samantha Saint
Special Discounts for listeners of Sex with Emily: Porn Stars Samantha Saint and Chanel Preston Share Sex Secrets