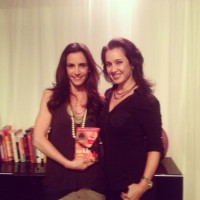 Dr. Sadie Allison, Pleasure Coach and author of best sellers Tickle His Pickle, Ride 'em Cowgirl, and Tickle my Tush, gives hands-on sex tips. Her books are extremely straight-forward and are filled with illustrations on how to pleasure your partner with proven techniques. Expect detailed instructions on how to give a blow job, how to find her "other" erogenous,  how to give a prostate massage, how to pleasure his taint, how to have good anal sex, how to handle his balls, how >to talk dirty, and how to give women orgasms. Lots of them. Plus, the best positions for her orgasmic pleasure.
Sadie Allison doesn't beat around the bush, she gets right into how to massage his balls. In her book
Tickle his Pickle
 she says, "there's a fine line between erotic and psychotic when you're playing with his balls." Her tips make ball play a fearless and fun activity.Next, Sadie gives advice on pleasuring the taint- the flat stretch of skin between the testicles and the anus. In
Tickle His Pickle
, Allison explains that the taint is "rich in nerve endings" and "where you can feel the root, or bulb, of the penis."
After reviewing the balls, and the taint, we get down and dirty talking about  anal sex. Sadie gives tips for having the most pain-free and pleasurable anal sex. Many people have had bad first time anal sex experiences and we talk about how to avoid those situations to make it feel good all around.  She also shares how to give a prostate massage. The prostate is the male equivalent to the female G-spot, so you're going to want to take note of her techniques. Her newest book Tickle my Tush is all about analplay for men and women, by the way.We also talk about about the different types of orgasms women can experience. Sadie says, "how can a man figure it out how to pleasure you, if you haven't figured it out yourself?" She talks about her book Tickle your Fancyand how women can find their orgasmic groove by using different masturbation techniques.
Follow Dr. Sadie!