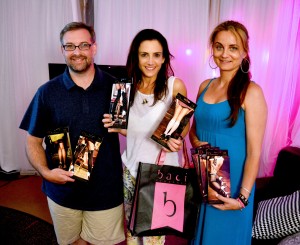 This week's Podcast is chock full of sexual information, all aimed to improve your sex life and make you feel good! Emily's special guest, Coyote the woman BEHIND the sex toys, and is head of purchasing for GoodVibes.com, which pretty much makes her the expert!
In this episode, Coyote and Emily talk sex toys of all shapes and sizes! Want to know what toys are best for singles, couples, anal, g-spot, waterproof, etc? These ladies have the answers.
Coyote uses her expert knowledge to guide newcomers through choosing their first sex toy. She and Emily give advice for a married listener who wants to introduce sex toys into the bedroom, and delve into the wonderful world of lube! Emily shares a story of her deep personal connection to Good Vibrations and Coyote tells us about her experiences in the ever-changing sex toy industry, including how she got started, what it's like to shop sex toys for a living, and how her job has positively affected her own sex life.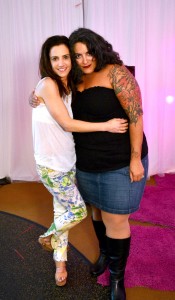 Emily also has special guests Ken and Helle from Baci on the show to talk about their new line of sexy lingerie and hosiery, and the awesome summer selfie contest coming up! Want to feel sexy AND have the chance to win $500 worth of Baci clothes? Ken and Helle tell you how!
The gang talks new things coming out for GoodVibes, including some technologically advanced sex toys that make intimacy possible over long distances (or as Anderson puts it, making it harder and harder to rationalize cheating).
This Podcast is all about the positive side of sex, why people should never stop the SEXplorations, and always have fun with it! All this & more in this week's show!
Can't get enoughSexWithEmily? Subscribe on iTunes and never miss your bi-weekly Sex With Emily podcast…
Special discounts for listeners of Sex With Emily:
Use coupon code GVEMILY20 for 20% off at Good Vibrations and coupon code EMILY for 20% off my Aromatherapy Massage Candle and DownUnder Comfort atEmily& Tony.
Go toPromescent to make love longer.
Increase your stamina with the #1 selling sex toy for men,Fleshlight.
Stop byHustler Stores in Hollywood for all your kinky needs- Don't forget to mention "Sex With Emily" at the counter for 20% off your purchase.