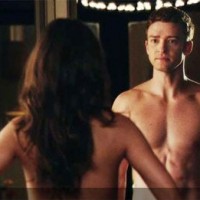 Single and Ready to Mingle? Good. That is what this show is all about.
I'm going to tell you how to navigate your sex life as a single person, because single people want to have sex too…sometimes more than people in relationships. I'll also tell you how to find the right person whether you are looking for casual sex or a committed relationship.
The first thing you need to do is stop obsessing about being in a relationship. Brooding about your unsatisfying love live will do nothing to change your situation.
People think that being in a relationship will solve all their problems. What they don't realize is that being in a relationship creates a whole new set of problems. Just like everything in life, you have to look at both sides of the equation.
Many people are convinced that they will change their partner, but people don't really change. If they change, they will change gradually and they will change because they want to. They will not change for you.
Of course there are many benefits to being in a relationship. Regular sex and love, for example.
Today, I'm here to remind single people that there are some great things about being single and ready to mingle. That being said, here's how to find a girlfriend, boyfriend, or friend with benefits.